Suzuki has a large collection of motorcycles regarding sports bikes, commuter and scooters. Samurai 150 is the most robust and most comfortable bike which can ensure a safe journey despite of any roads and weather. With a 150cc engine this machine comes at a price of 120,000/- It can be one of the cheapest 150cc motorcycles in this segment with a average mileage of 50 KM/H.
Suzuki is a leading Japanese motorcycle manufacturer. Suzuki is considered as one of the largest and reputed motorcycle manufacturers in the world. One of their masterpiece is Suzuki Samurai 150. Suzuki Samurai 150 is a top class commuter which is equipped with an air-cooled single-cylinder, 4 stroke 150 cc engine that can deliver 8.2ps@8000rpm maximum power and 11.5NM@5500rpm maximum torque. With a 5-speed gearbox and wet multi-plate clutch system, this bike will give you a smooth ride with ease. This bike can reach up to 115 KM/H. It is the fastest bike with speed with stylish look and gives you a comfortable journey.
Relating to Suzuki Samurai 150, there are a lot of motorcycles in this segment. Motorbikes such as Yamaha Fazer V2 FI, Hero Hunk. Runner Knight Rider V2, Bajaj Pulsar 150 can be the prime competitors of Suzuki Samurai 150. The significant comparisons are mentioned below: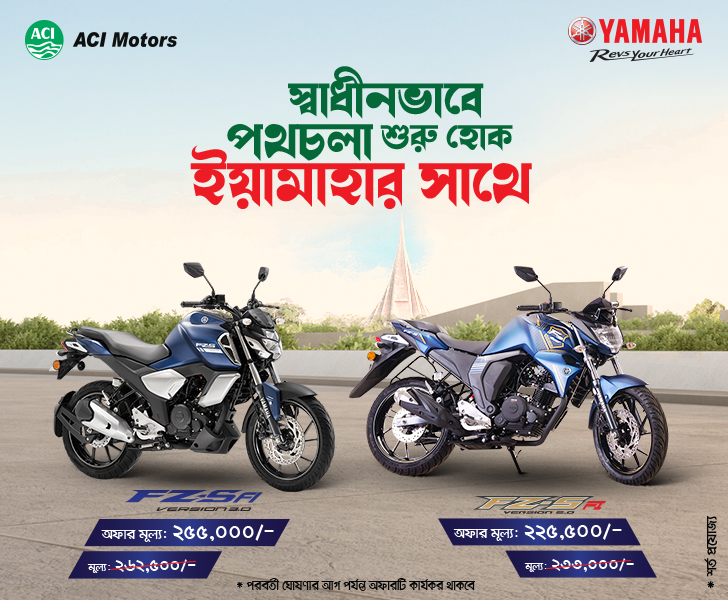 Price – Suzuki Samurai can be the superior, first of all, because of its price tag. Suzuki Samurai is the cheapest 150cc motorcycle in the market at the price of 120k whereas Hero Hunk, Runner Knight Rider V2 and Bajaj Pulsar 150 comes at 261k, 168.4k, 149k, 169k respectively.
Mileage – Moving to the mileage juxtaposition, Suzuki Samurai offers top mileage with a average of 50 kmpl whereas Yamaha Fazer V2, Hero Hunk, Bajaj Pulsar offer 45 kmpl and Runner Knight Rider offers 38 kmpl. With that big mileage, Suzuki Samurai can beat most of the bikes in this segment.

Looks and design – The looks and appearance of Suzuki Samurai 150 is special, like its name. Suzuki, being a Japanese company, has used the word 'Samurai' to dedicate the Japanese Samurai warriors. With a complete aggressive looks, Suzuki Samurai has a eye-catching yet simple design which is utterly corresponded with a commuter class motorbike. Though the looks of Hero Hunk and Bajaj Pulsar can be classified as good ones but Runner Knight Rider and Yamaha Fazer V2 has a substandard looks regarding a commuter. 
It can be regarded,finally, Suzuki Samurai 150 is the cheapest 150cc bike in Bangladesh with a big mileage, well combined breaks, powerful engine power and, most importantly, economical price rate.