Shell Advance is one of the trust worthy and leading engine oil manufacturer company all over the world. They are the No.1 global lubricant supplier for consecutive 12 years. This month, Shell Advanced brought to you 'Scratch To Win ' offer. Buy any Ultra/AX5 lubricant and you will get the chance to win a brand new Suzuki Gixxer motorcycle, Laptop, Mobile phone, mobile recharge and many more confirm gift package. This offer will be applicable for all Shell Advance product including limited edition pack all over Bangladesh.
After you purchase the engine oil, you will find a 10 digit unique code. Then you have to send the unique code to a specific number with your information. After that you will receive a message with the description of your gift. Shell will handover the gift within 7-10 days. This offer will be available until 15th July 2019.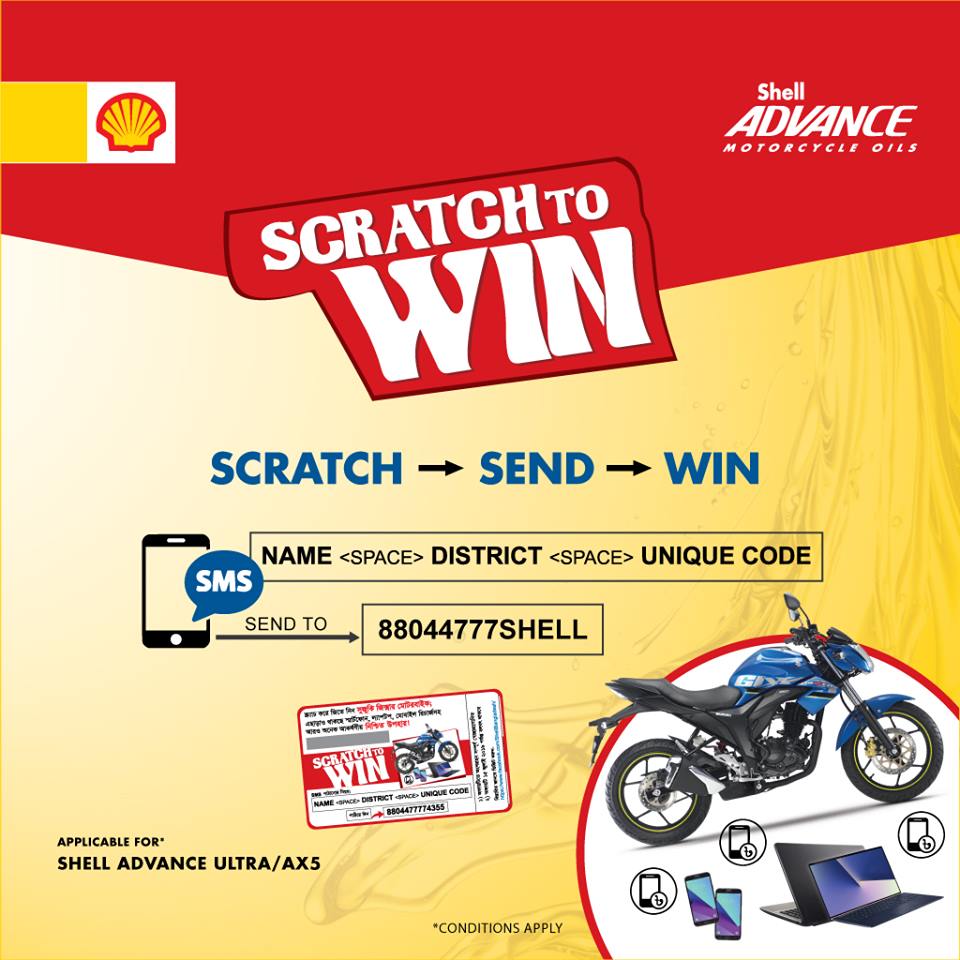 Shell also getting popular in Bangladesh. Their engine oil made from natural virgin oil thats why its pure and performance orient. They also uses new and advanced technology to upgrade their products. Recently they launched their most awaited limited edition pack in Bangladesh market. This engine oil is specially designed for Bangladesh environment. It will help to protect the engine for overheating.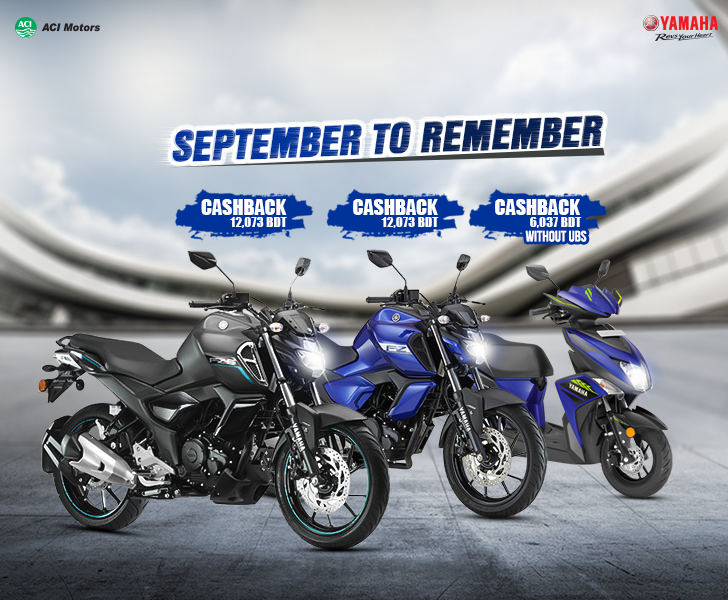 Lets take a look at the products of Shell Advance available in Bangladesh.
Shell Advance is undoubtedly one of the best and performance orient premium quality engine oil. Now their products are available in all over Bangladesh. You can also buy Shell product at online shop Daraz. According to Shell,
In a blind perceptive survey, 90 percentage of the bikers agree that Shell advance makes their bikes run smoother.
Provides 33 percentage cleaner pistons, ensuring the piston rings move more freely.