Yamaha Riders Club (YRC) is one of the popular and well-known motorcycle group and community in Bangladesh. Apart from motorcycle touring and travelling, they also participated in many social activities. This biking community build with the aegis of Yamaha motorcycle Bangladesh. YRC always helps to conquer any activities of Yamaha.
Badminton is one of the popular indoor game in Bangladesh during the winter season. In this winter season, YRC organizes 'Badminton Tournament Fest 2021' for not only just YRC members but the bikers all over Bangladesh. This kind of event never arranged before by any motorcycle community or group. YRC only arranges this kind of event this big, it's a good initiative from them where all the biking community gets together.
As we said, this tournament has been organized not only for the YRC members but for all the bikers in Bangladesh. Along with YRC members some motorcycles groups such as FZS FI Club, R-Lovers, BD Motorcycle Club (BMC), Mirpur Bikers, Team 365, Bangladesh Club Bikers (BCB), Creative Minded BD (CMBD) etc. participated in this tournament. Along with male bikers, female bikers also participated. Here are some detail information about this tournament.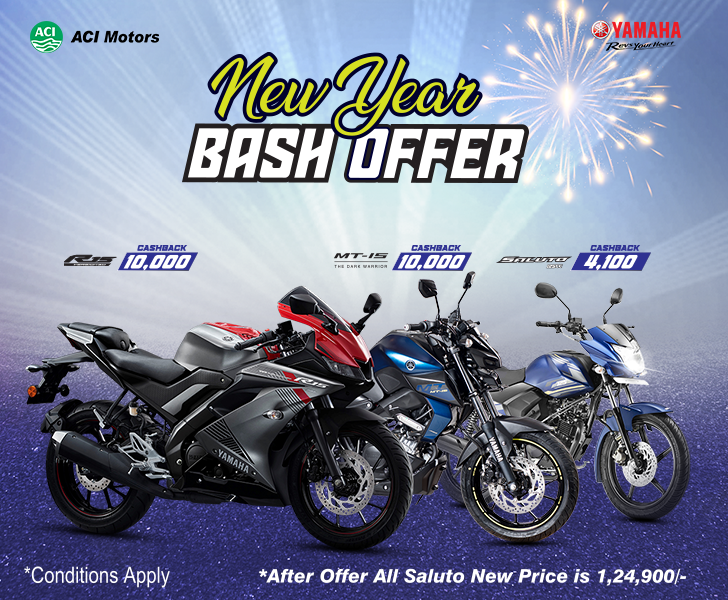 Total 80 Team has participated all over the country.
12 Female Team also participated in the tournament.
Each Division has selection round like Semi Final, Quarter Final, Final.
Divisional winner team will come to Dhaka for the Final Match.
Final match will be on 8th January , 2021 at BG Press field.
ACI Motors Limited the sole distributor of Yamaha motorcycle in Bangladesh has been conducting various programs with bikers for several years. Recently they have celebrated 4 years anniversary for working together. 'Yamaha Riders Club Bangladesh' is a club run mainly by Yamaha riders who have grown up in collaboration with them and have been implementing various programs of ACI Motors and Yamaha. Even before this, 'Yamaha Riders Club Bangladesh' and ACI Motors Limited have stood by the poor and helpless people. They have stood by the people in various social activities including distribution of dry food and essential medicines among the flood victims, distribution of winter clothes among the victims, distribution of 2000 bags of relief items among the affected families for Super Cyclone Ampan.