A motorcycle is currently one of the most important things. As it is important but its not with in a budget for everyone. Keeping that on mind TVS has brought out an offer with a chance to get your TVS bike with 0% interest.
Let me clear some facts. This 0% interest will avail for 6 month instalment process only. But you can also make your instalment of 6,9,12,18,24 and 36 months. Isn't that great. The installment facility will start from 2,775 TK.
Headquarter is in Chennai, India, TVS Motor Company is an Indian multinational automotive company that manufactures motorcycle scooters and three-wheelers. They are widely popular in both Bangladesh and India. This company sells 3 million units annually and they export their products all over 60 countries and they are the second largest exporter in India. Holding almost 18% market share in Bangladesh TVS never backs down to bring new bikes depending on the needs of people. They started their journey in the year of 1962. In the beginning, they used to manufacture only different parts of motorcycles. But in 1989, they first started marketing the entire motorcycle commercially. Right now they manufacture motorcycles, scooters, and three-wheelers also.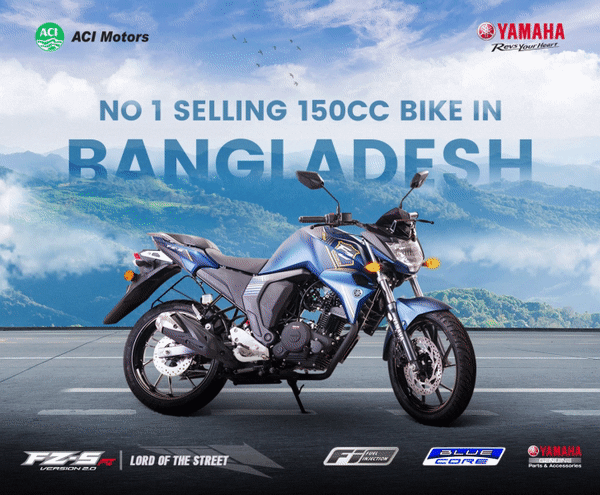 To avail the facility, contact any of the following showrooms or dealer points:
| | |
| --- | --- |
| Store location | Phone Number |
| TVS Auto Bangladesh Limited – Tejgaon | 01919194401 |
| TVS Auto Bangladesh Limited – Iskaton | 01919197628 |
| TVS Auto Bangladesh Limited – Mirpur | 01919197692 |
| TVS Auto Bangladesh Limited – Chittagong | 01919198452 |
| TVS Auto Bangladesh Limited – Comilla | 01919194347 |
| TVS Auto Bangladesh Limited – Sylhet | 01919197704 |
| TVS Auto Bangladesh Limited – Mymensingh | 01919196596 |
| TVS Auto Bangladesh Limited – Rangpur | 01919197694 |
| TVS Auto Bangladesh Limited – Khulna | 01919197609 |
| TVS Auto Bangladesh Limited – Barisal | 01919194409 |
| Sales Point (Dhaka) | 01717375780 |
| Royal Auto (Dhaka) | 01866956555 |
| Master Motors (Dhaka) | 01968111535 |
| Moto Corner (Dhaka) | 01601699203 |
| Aziz Auto (Dhaka) | 01711524481 |
| TVS Gallery (Chittagong) | 01926091377 |
| TVS Zone (Chittagong) | 01752156096 |