Good news for GPX lovers. GPX has came up with some new upgrades. With all new graphics and powerful upgradation the Demon GR 165R takes it to the next level with Their new Demon GR 165RR. With all the upgradation the new price is set to 3,60,000TK.
GPX started their business in 2007, but in a very short time they able to gain the faith of the bikers. Currently they are pretty popular here in Bangladesh. They produces quality products like the Indian and Japanese brands but at a low price, and that's why their business grow rapidly. Speedoz Ltd is the sole distributor of GPX motorcycles in Bangladesh and they import all the motorcycles under CC barrier.
Now lets jump to the main point. What are we getting with this new upgradation of GR 165RR !
New Hyper 4 Valves Engine
Before upgradation, the  powertrain of Demon GR 165R comes from a Single Cylinder, Liquid-Cooled, 4-Stroke, 2-Valves, SOHC, 164cc engine. But the new Demon GR 165RR is equipped with new Hyper 4 valve engine which will produce 19.2bhp @10500RPM  maximum power. If we calculate it there is a huge difference in power. The New Demon become more powerful.
Dual Channel ABS
GPX is equipped with international brand YSS's mono-shock suspension in the rear and Upside-down telescopic shock absorber to make it reduce the recoil better and more stable than the regular shock absorber even on the rough terrain. But the previous version didn't offer ABS. As ABS is now a days one of the most loved features the new version kept that in mind and offered a dual channel ABS system for confidence braking. It also features slipper clutch.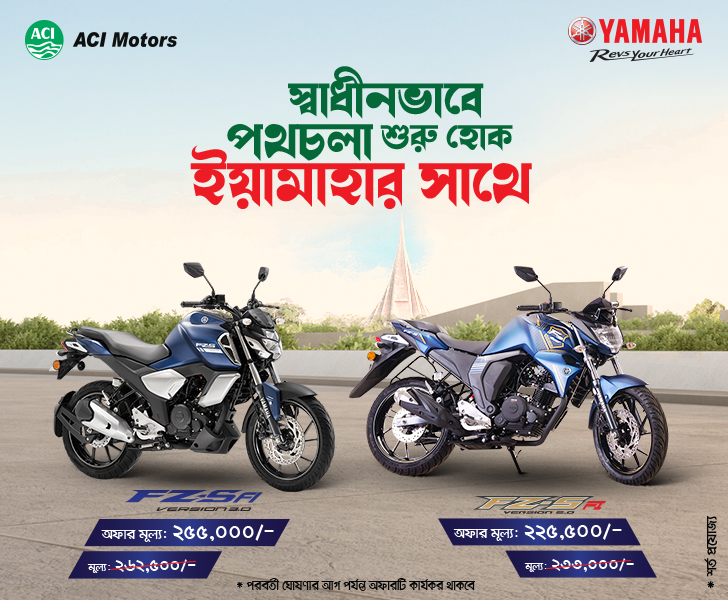 New Graphics
The all new Demon GR 165RR introduced us with 2 new graphics. The new graphics is a complete blend of aerodynamics and a modern racing design language. Not only the design but there are more. It also adds New Frame & Exhaust cover color making it look more beautiful. There is also a change in visor, the new model features Red Smoke Visor and new foot positioning.
The happiness doesn't end here. Speedoz LTD is offering a pre-book discount of 10k BDT. So if you get this bike on pre-book you will get it with a price of 3,50000 BDT. The booking money amount is set to 50,000 BDT. The delivery will start on 27 June on a process of first come first serve.
If you want to see it with your own eyes before purchase you can visit Dhaka Moto Show 2022. This Demon GR 165RR will be showcased there. Stock is limited, next stock will come after Eid eve. If you want it before pre-book now.