GPX started their business in 2007, but within a very short time they were able to gain the faith of the bikers. They produces quality products like the Indian and Japanese brands but at a low price, and that's why their business grow rapidly. Their engine power and performance are more then good enough. The design and looks of the bikes are also on different level. Currently they are pretty popular here in Bangladesh. Speedoz LTD is the authorized distributor of GPX in Bangladesh. And as far as we can see they are capturing places pretty fast.
Now lets get onto the beast, The all new GPX Demon GR 165RR is the 2nd version or you can say new model of GPX.
Looks and Design
The all-new Demon GR 165RR offers a totally new graphics but the design of this motorcycle is almost similar to the previous model. The new model graphics has RR design throughout the body where the previous design is a little bit different. If you have a look at the new model you will find it has a different seating position than the previous one. It will ensure you comfortable riding. To make it look more beautiful they changed the visor and added a new Red Smoky visor on the front and this simple change make much difference in looks. The LED parking light and black windshield enhance the beauty of this motorcycle. The overall fairing looks more compact and aerodynamic. The large sculpted fuel tank can contain 11 liters of fuel.
Engine performance
Currently, GPX has become pretty famous cause they keep a keen eye on its engine performance. The new version is more powerful than ever with a 164.6 cc 4 strokes, SOHC, Hyper 4 valves engine which is capable of producing 19.2 bhp maximum power and 15nm of torque. If we see at their previous version the powertrain of Demon GR 165R comes from a Single Cylinder, Liquid-Cooled, 4-Stroke, 2-Valves, SOHC, 164cc engine that can produce 17.2 Bhp maximum power at 9000 rpm and 16.8 Nm of torque at 6500 rpm. This Demon also has a GPX-FI fuel system with transistor-controlled ignition.
Dimensions & seating position
When we check out the upgrades the new Demon got just right after you seat on the bike you will find the difference. The New Demon GR 165RR offers a little bit different seating position. which is much more comfortable.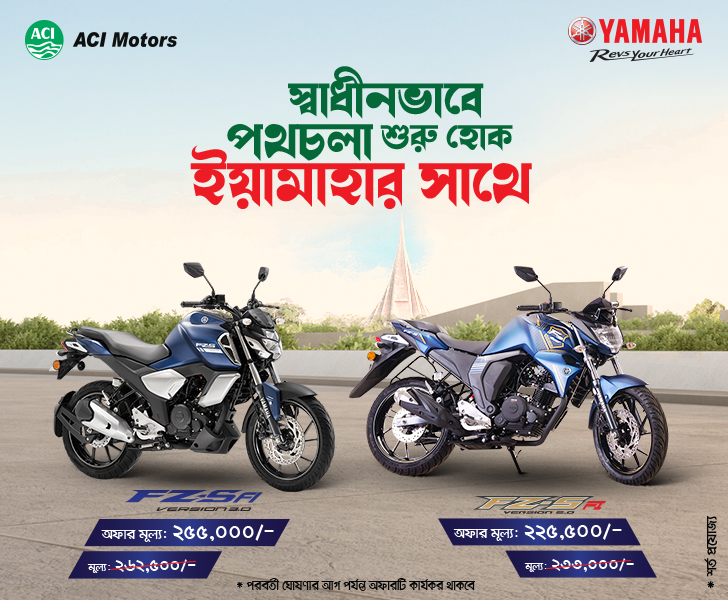 Suspension, Brakes & Mileage
GPX is equipped with international brand YSS's mono-shock suspension in the rear and an Upside-down telescopic shock absorber to make it reduce the recoil better and more stable than the regular shock absorber even on rough terrain. For perfect braking, GPX comes with a 276 mm disc in front and 220 mm disc brake in the rear wheel. But this time with dual-channel ABS. They filled all the lacings they had. This motorcycle can provide a 35 km/l average mileage and almost 40 km/l mileage in the highway.
Instrument Panel & Features
There are no differences in the instrument panel.  This dashboard has rounds per minute, Fuel level, Speed, Distant, Temperature, and Gear position, Moreover, with soft-touch technology that is easy to use like the touchscreen of a smartphone.
Colors & Price
This motorcycle is available in two different color shades. The price of GPX Demon GR165R is 3,60,000 BDT.