GPX is offering a surprise of the year event. One of the most hyped bikes, the Demon GR165R regular price has been reduced. Fast bikes always have been the best choice of riders. The GPX is a completely aerodynamic and internally tested bike. This is something you will get on only higher-priced bikes. It also has a muscular look and a big bike sensation that you will never get within the price range that GPX is offering.
The GPX Demon 165R has a lucrative design, top-notch racing performance, updated world-class technology and strong built quality making it one of the leading motorcycle brands of Thailand within 14 years. Currently, GPX is also very much popular here in Bangladesh. Speedoz Ltd launched GPX officially last February and this October they have built an assembly factory at Bogra. GPX Thailand is operating directly with technological support and world-class standard maintaining service in this factory.
As Speedoz Ltd will collect bike from the CKD unit, the market price of the racing bike will be changed. The new Price is set to 2,99,900 BDT. All 3 variants will be available with the same price. Furthermore, you will get a 2 year or 20.000 km engine warranty.
GPX Demon GR165R Price

Previous price 
Surprise of the year price
325,000 BDT
299,900 BDT
For consumer satisfaction, Speedoz Ltd will provide a "Zero Tension Service". You won't have to worry about the spare parts cause they have stocked up a total 937 spare parts from a small nut to the body kit. They also have an emergency service team ready. If you face any problem with your bike anywhere in Bangladesh the team will provide you service within 24 hours. Speedoz Ltd is pursuing a goal to take all the authorized centers under 3s center.
The GPX GR165R is fused with GPX Fuel Injection (GPX-FI) technology that is ready to increase the Demon's performance and a design that takes it to another level. The design Demon offers is a unique model which is a pretty rare design we get to see on the roads. we can say they did a nice job on the design. It has a large sculpted fuel tank that can contain 11 liters of fuel and the tank size and shape makes the look of the bike more attractive.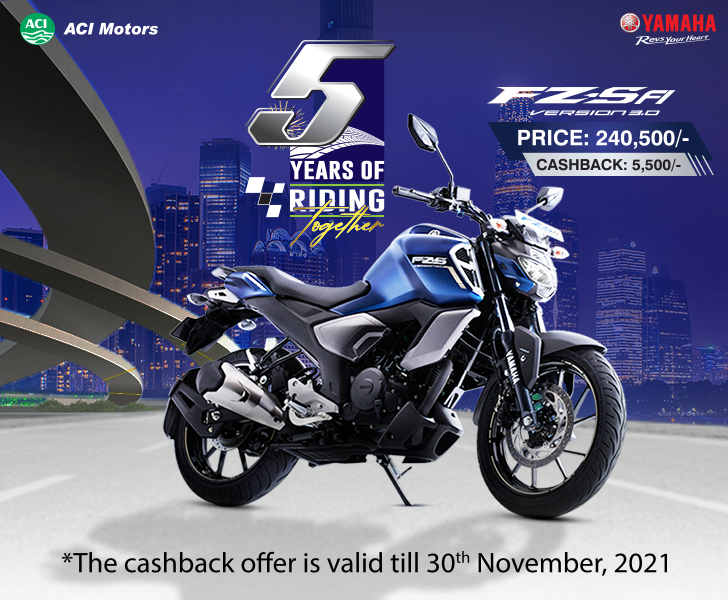 Now to the engine, it offers a Single Cylinder, Liquid-Cooled, 4-Stroke, 2-Valves, SOHC, 164cc engine that is capable of producing 17.2 Bhp maximum power at 9000 rpm and 16.8 Nm of torque at 6500 rpm. If you look at the selling price, you won't find any other bikes that can beat the Demon. It can reach 0-100 within 10 seconds. GPX is equipped with international brand 'YSS's" mono-shock suspension in the rear and an Upside-down telescopic shock absorber. The USD front suspension is a feature that is seen only on high-priced bikes.
With the current price of the GPX Demon, we can say that it is the best bike to buy under the budget of 3 lakh and also the best premium racing bike in this segment.