Recently At Dhaka moto show Hero, one of the most popular bike brands in Bangladesh presented 10 brand new Hero Thriller to one of the most famous bike stunt group. This event took place at a resort named "Chuti". This event was organized with RRZ and Hero MotoCorp.
Isn't it great ? Motorcycle brands like Hero are engaging in affairs like these is a huge step to set free the boundaries between user and company. Hero is one of the most popular and leading two-wheeler companies in both Bangladesh and India. They hold a huge market share in Bangladesh and their motorcycles are one of the cheapest and cost-effective. From time to time they through many offers to encourage buyers and take part on many fun activities.
On the other hand RRZ is a Bike Riding and professional Stunt community. They tend to perform motorcycle stunts at most of the bike event. They are young energetic stunt riders who loves to do it. So Hero Bangladesh and RRz came to understanding and got this gift from Hero.
They received 10 Hero Thriller. You all already know that Thriller is the top bike in their lineup. This is the first time Hero introduces a 160cc engine in the motorcycle market to compete in the 160cc segment. This naked sports bike equipped with a single-cylinder, four-stroke, air-cooled, 160cc EFI engine and can burn out 15.2 PS maximum power at 8500 rpm and 14 Nm of torque at 6500 rpm. This engine power is quite enough to compete in the 160cc segment. This naked sports introduced with three new color shades. Who wouldn't love this bike.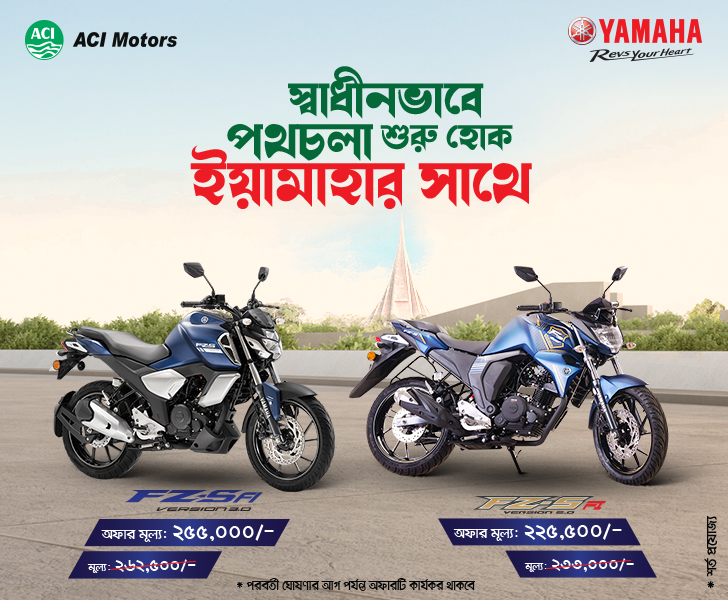 We hope Hero will be doing activities like these time to time to encourage bikers.