This post is also available in:
Bengali
We humans don't just fall in love with something. Love and emotion grows by the time when we use something. In 2004, I became fascinated with motorcycle after seeing Hayabusa in 'Dhoom' movie. I was not that old at that time, though I started riding motorcycle in the school days. I rode Discover 135cc for 11 years. Last year I have brought Hero Hunk 150, taking money from my father. I have named my bike as 'Komolashundori'
Today I'm going to share my thoughts on my Hero Hunk. My bike has traveled 9000 KM. Before moving to the pros and cons, I have to mention something. My has been traveling both in city and highway. My hometown is in Joypurhat and I live in Dhaka for my livelihood. For 9000 KM, I have traveled both in city and highway. I have traveled mostly from Dhaka to Joypurhat. Recently I had a tour to Sylhet.
Before sharing my thoughts I have a question for you, What else do you want in this budget?
Lets talk about all the good and bad experiences with my Hero Hunk.
My bike name is 'Komolashundori' Hero Hunk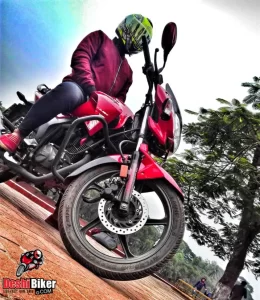 #Good impressions of Komolashundori: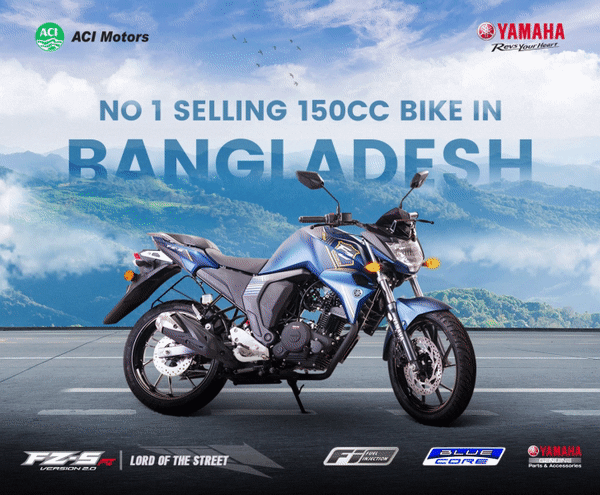 Seating Position – I can not but start with talking about the seating position. I'm a quite healthy person. I travel frequently from Dhaka to Joypurhat. Besides, I ride in Dhaka most often. Considering all of this, I am fully satisfied with the seating position and comfort. 100/100
Breaking – Happy!!! I rode on highway for most of the time. Hank has 240mm disk break in the front tyre and 130mm drum break in the rear tyre. Front tyre is 80/100-18 and rear tyre is 100/90-18. I don't have any bad experiences regarding breaks. Many people relate thin tyre to bad breaking system. I don't find it accurate. But it depends on the breaking skills.
Controlling – The weight of Hero Hunk is 145kg. Because of the breaking, the control of this bike is good. I have faced any problem.
Throttle Response – 12.8Nm torque and 15.6Bhp. According to me, ready pickup is not so high or not so low as well. But I have faced problems in the highway for this sometimes.
#Bad impressions of 'Komolashundori'
Looks – I do not find it satisfying
Lights – Headlight is bad for riding especially in the highway and faced problems in the city as well. The change of LED light in stock light can fix this problem.
Sound – Sporting sound would be more preferable.
Tyre Size – It would be good for looks and breaking if the tyre size is wider.
Chain Problem – It would be problematic until the full chain set is not changed. It is needed to tight the chain everyday.
Don't mind If you find any faults in my writing. To err is human, pardon me for my mistakes.
Courtesy – Abdur Rakib Ador
This post is also available in:
Bengali