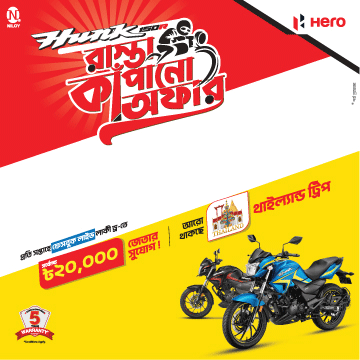 An oil filter is typically encased in a small capsule with various components inside that are used to filter out contaminants within the oil. The filter's job is to cycle the clean oil back through the engine parts to keep the components running as smoothly as possible. A motorcycle oil filter is part of a bike's first line of defense against engine wear. The better the oil filter, the longer the life of the engine. Fine metal particles, combustion residues, and other contamination in the engine oil can drastically reduce the life of a motorbike engine. But at some point, even the best oil filter reaches the limit of its capacity. So you should change the filter each time you do an oil change.
Here is the list and price of oil filters available for the particular bike in Bangladesh – All Motorcycle Oil Filter List and Price 2023


| | | |
| --- | --- | --- |
| BRAND | APPLICABLE MODELS | PRICE (BDT) |
| BAJAJ Genuine Mobil Oil Filter | Pulsar, Discover | 90/- |
| | FZ v1/ v2/ v3 | 99/- |
| TVS Oil Filter | All TVS models | 120/- |
| Suzuki Oil Filter | Gixxer and Gixxer SF | 137/- |
| Suzuki Filter Oil | GSX-R | 180/- |
| Yamaha Genuine Oil Filter | R15 and MT-15 | 300/- |
| Yamaha Racing Oil Filter | R15 V2-V3, MT 15, XSR, VIXXON | 1500/- |
Good quality oil filter plays a significant role in an engine as it minimizes damages caused by dirt particles, soot, or unburned fuel in the oil. The oil filter cleans the engine oil as consistent engine performance depends on clean oil. Hence regular oil filters and oil changes will lengthen engine life. Your engine needs regular servicing and on these occasions, you should also change your engine oil.