Bajaj holds the biggest share of the motorcycle market in Bangladesh. And to hold on to this position their trump card is their Discover series. This Discover series is pretty famous both in the city and the village. Bajaj has come up with a new campaign on their official facebook page. "Discover Ucchas" join this campaign to win lifetime free servicing and many attractive prizes.
Let's have a detailed view (collected from the official page)
Why is the new Discover exciting to you? fill the gaps below with your answer. Then comment your picture with new Discover. if you are lucky you can get lifetime free servicing. Exciting prices are sure to get.
You can also share this from your own profile. If you share from your profile, don't forget to add #DiscoverNewUcchas and #DiscoverNewFeatures hashtags and attach your pic with New Discover.
The All-New Bajaj Discover,
How to Participate:
01. Share your picture with your New Discover in our comment box. Fill in the gaps then use it as a caption.
আমি _____ থেকে বলছি

আমার এলাকা পরিচিত _____ এর জন্য

নতুন বাজাজ Discover Exciting কারন ____।
Or, you can post it on your own profile but be sure to use these hashtags:
#DiscoverNewUcchas
#DiscoverNewFeatures
02. If you share from your profile, copy that link and send it to their inbox or share it on their comment box.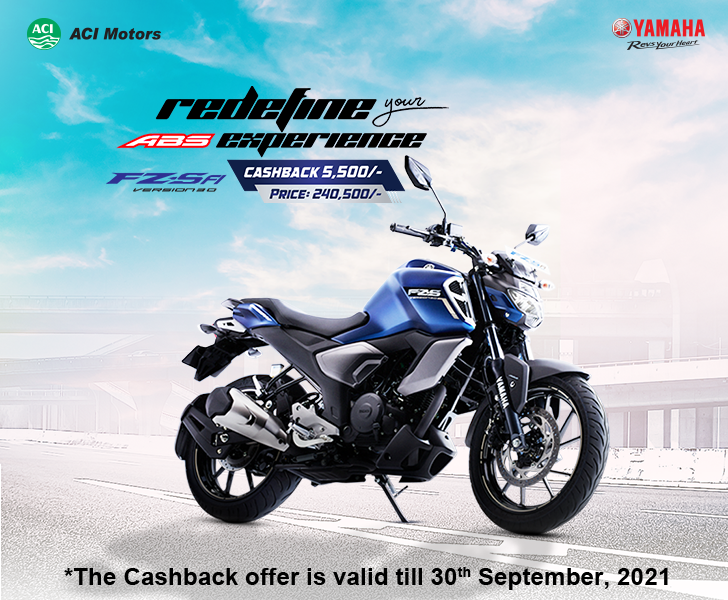 03. It must be with New Discover in your picture. It can't be with your own bike or one of the showrooms.
04. If you send only a picture without the link it won't be accepted.
05. You have to use your original id to share.
06. If you post pictures on the road or outside you must have to follow traffic rules then share.
07. Pictures which show any sign of traffic rule-breaking then it won't avail.
08. It has to be your own picture.
09. You must fill in the gaps and make sure you put those hashtags on your post.
10. Bajaj Bangladesh will have its own judges panel. Their decision will be the final decusion.
11. If you post your picture Bajaj Bangladesh will own the rights of the pictures. And they can use them anytime.
12. You are responsible for your posted picture. If anyone post copied pictures Bajaj Bangladesh won't be responsible.
13. Rules and Time table could change and the Bajaj Bangladesh admin panel will finalize everything.