Yamaha FZ-X is a recently launched 150cc crossover motorcycle in India which is comes with retro design and modern touch similar to Yamaha XSR. After the launching of every model, it has a probation period to export nearest region and this can be 6 to 12 month. And that is why an authorized distributor have to wait this certain period of time.
It is rumored to be launched in December by ACI Motors Ltd. in Bangladesh. But few unauthorized importer is already selling Yamaha FZ-X in Dhaka without engine warranty, sales after service and even the buyers can't properly access the Y-Connect feature of this bike.
You may ask, what is Y-Connect?
Y-Connect is basically a mobile app which you can connect with new Yamaha FZ-X via bluetooth connection. And you can enjoy couple of interesting feature with this.
Y-Connect features: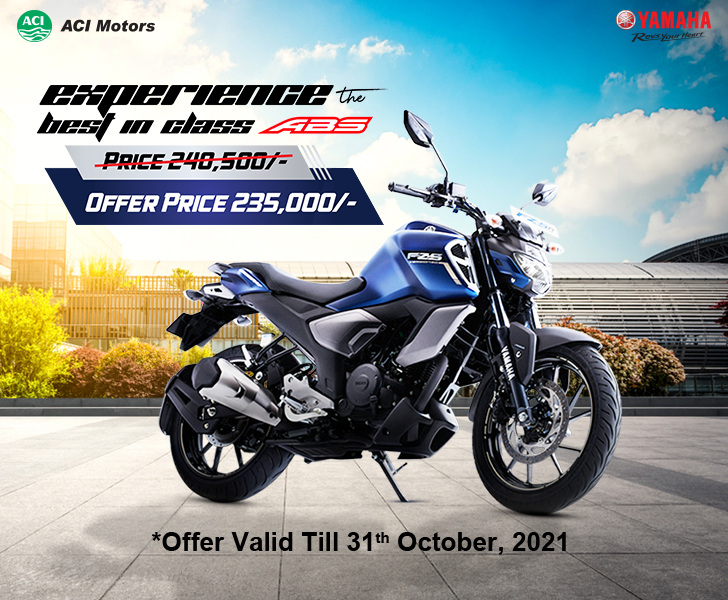 Missed call and incoming alert
SMS & Email
App connectivity
Phone battery level
Fuel consumption
Maintenance recommendation
Last parking position
Malfunction
Revs dashboard
Group rider ranking
This functions are interesting and definitely helpful for a rider.
To make this Y Connect system available, the company who is importing the bike needs to have a Bangladesh Government authorized certificate to equip this technology. Otherwise a customer will not be able to experience this technology.  As the authorized distributor of Yamaha in Bangladesh, ACI motors Ltd. can only give this facility to their customer to access Y-Connect app just when they will bring it here. You shouldn't do hurry. Think again before buy FZ-X from an unauthorized sales point.
Yamaha FZ-X is comes with the same engine of FZs V3. It looks classic, modern and comfortable. Definitely the design, BI functional LED headlamp and block patter tyre will attract you. At the first look, it will confuse you to categorize this motorcycle. It looks like a cafe racer as well as a cruiser. This bike won't get any direct competitor on the market and that's why having huge opportunity to sale a large volume.