After a long time, ACI Motors Ltd the sole distributor of Yamaha motorcycle finally announce some good news. Finally the most awaited motorcycles of Yamaha in Bangladesh FZs V2 and FZs V3 are finally coming in Bangladesh. Because of the COVID-19 pandemic situation, the world economy suffered a huge lose and so motorcycle industry. Many motorcycle company couldn't launched their products and some couldn't brought their products due to the pandemic. But the situation is now changing.
During the middle of 2020, Yamaha FZs V2 and FZs V3 gone market out because of the lack of supply. ACI Motors Ltd import their motorcycles from India and they stopped to manufacture motorcycles during COVID-19. In that situation, ACI Couldn't do much to mitigate the demand of Yamaha lovers. All bikers were asking the same question, "When will Yamaha FZs V2 and FZs V3 available in Bangladesh Again".
We hear that Yamaha FZs V2 and FZs V3 are going to available in Bangladesh very soon. But the price will slightly increase than before. The previous price of these motorcycles were 210,000 BDT (FZs V2) and 235,000 BDT (FZs V3). But the increased price of these bikes would be,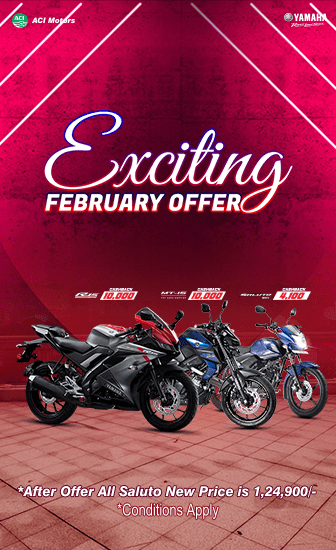 New Price of FZs V2 and FZs V3

| | |
| --- | --- |
| Product | Price (BDT) |
| Yamaha FZs V2 | 232,000/- |
| Yamaha FZs V3 | 258,000/- |
There are so many reasons for increasing the price tag. As we said, the COVID-19 pandemic destroyed the world economy and the motorcycle industry also suffered a lot. But now they are trying to recover this situation but the process is not so easy. The number of motorcycle sale decrease to half and the companies couldn't make their profits. For the last six month, the Dollar rate also got escalate than previous. Not only just that, shipment and purchase cost of each product also increased due to COVID-19. So, ACI Motors paying much more than before.
Yamaha FZs V2 and FZs V3 are known as the most premium sports commuter motorcycle in Bangladesh. Yamaha FZs V3 was launched in 2019 and ranked the most exciting motorcycle of 2019 by the biking community. This motorcycle was launched with single-channel ABS, Negative LCD display, stylish headlight unit, sculpted fuel tank, blue-core fuel injection engine and many more advanced features. On the other hand, Yamaha FZs V2 was the first motorcycle of Yamaha in Bangladesh equipped with a fuel injection system. The latest version of this bike also gets a dual disc brake to increase the braking performance.