Hero has officially launched their most awaiting upgrade, the all-new Hero Hunk 150R. Hunk is one of the most selling models of the Hero collections. But the previous Hunk did not have ABS which was one of the step-backs in this modern time. Hunk's rivals had an upgrade to ABS and now Hunk is back to dominate again with their all-new Hunk 150R.
Being the third highest market share holder in Bangladesh, the hero has become one of the prominent and trustable names in the motorcycle industry. They run a successful business with their commuter segment. Hero is widely sold because of its reasonable price, attractive look and performance. Hero Thriller 160R is their only naked sports motorcycle in Bangladesh with a single-channel ABS. But not anymore, Now the all-new Hero Hunk 150R also has single-channel ABS and an exciting mix of bold new style and zippy performance.
Now to the main point, whats is new in this Hunk 150R? The new Hunk 150R comes with a 149.2 cc air-cooled more powerful and refined engine which is a Single Cylinder 4-Stroke, Air-Cooled Engine that can deliver 10.55 kW (15 BHP) @ 8500 +/- 500  Revolutions per minute(rpm) maximum power and 12.6 Nm @ 6500 +/- 500 Revolutions per minute (rpm) maximum torque. Equipped with a lightweight diamond tubular frame that gives precise handling and stability makes corners turn easy and smooth and first-class features with a new alloy wheel design, ABS and instant power stopping in all types of riding conditions.
The 150R offers Telescopic Hydraulic Type front suspension and 7 Step Adjustable Mono Shock Suspension rear suspension which ensures first-hand handling and sporty ride. But the previous Hunk didn't have a rear 7 Step Adjustable Mono Shock Suspension not only the suspension but also the brake disc and tyre size is different.
The previous model has 80/100 x 18 – 47 P, tubeless tyres for the front and 100/90 x 18 – 56 P, tubeless tyres for the rear but the new Hunk 150R has got upgraded new tyres. For front 100/80-17″ 52P tubeless tyre is used and for rear 130/70-17″ 62P tubeless tyre is used. Not only tyres but also the brake disc are upgraded. The new Hunk 150R used a 276 mm front disc with ABS and a 220 mm rear disc brake.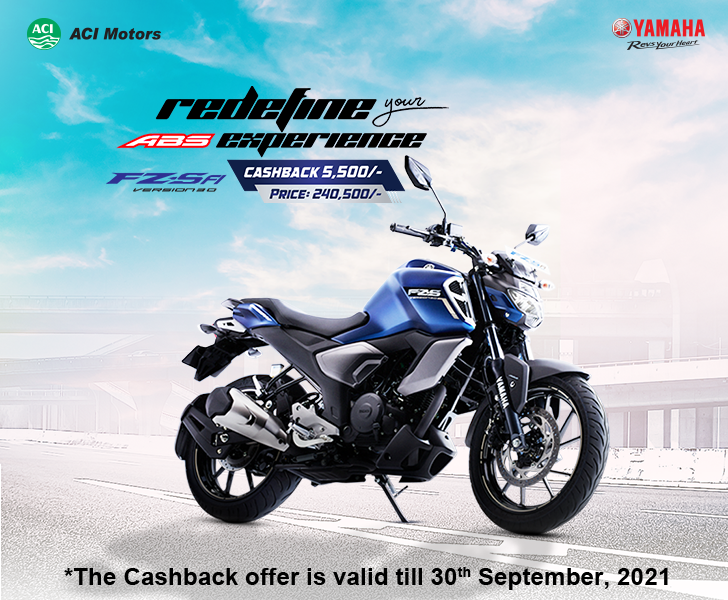 Now to the design, The new Hunk 150R has a new graphic installed. The aggressive design lines make the appearance dynamic. It gives sports feelings to the riders and due to the fuel tank kit, it can crosswind well and riders would not face any kind of vibration during high speed.
There are two versions of the new Hunk 150R. One is DD with ABS and the other one is DD without ABS. The Hero has set the price of Hunk 150R to BDT164,490 (Non-ABS) and BDT 174,490 DD ABS. If you want to get one contact Niloy Motors as they are the sole distributor of Hero in Bangladesh.