MT is one of the leading and biggest helmet manufacturing brand in Spain and they continued to grow in Bangladesh as well. Raida Trade international is their sole distributor in Bangladesh. They are able to create a huge market for MT helmets. They are manufacturing a huge range of half face, full face, modular and motocross helmets. They are also specializing to produce excellent quality motorcycle helmets but at a cheap price. MT continues to produce and developing their quality and design.
MT Atom SV is one of the best in budget modular helmet. Recently it gets some cosmetic changes on it. Previously it only had Glossy edition, but now the new have Glossy and Matt dual finishing in one helmet.
The Atom is basically designed for long-distance tour/riding. But its also helpful in the city riding. Traditional flip-up helmets have an issue for excessive noise which Atom solves with its four-way neck curtain system and lower liner flaps. Which keeps the noise at a minimum range. The outer shell is also new and combined with the polymer technology. It also a drop down internal visor for the better safety in the flip-front sector.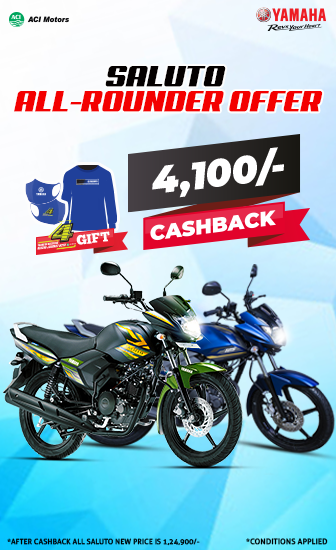 Key Specification:
It gets High Impact Resistant Polymer (HIRP) technology.
Internal polystyrene with multiple density.
Homologated front protection.
Aerodynamically designed.
Multiple ventilation system.
Removable and washable pads.
Fire Retardant Interior.
Multiple Internal Tissues.
Quick activation of ventilation.
Antiallergic padding.
Anti-scratch screen in optical polycarbonate.
Optimal closing screen.
Internal sun visor.
100% max vision.
Front logo in 3D.
Mets ECE 22.05, DOT, NBR 7471, NTC 4533 certifications.
Also gets 3-star SHARP Rating.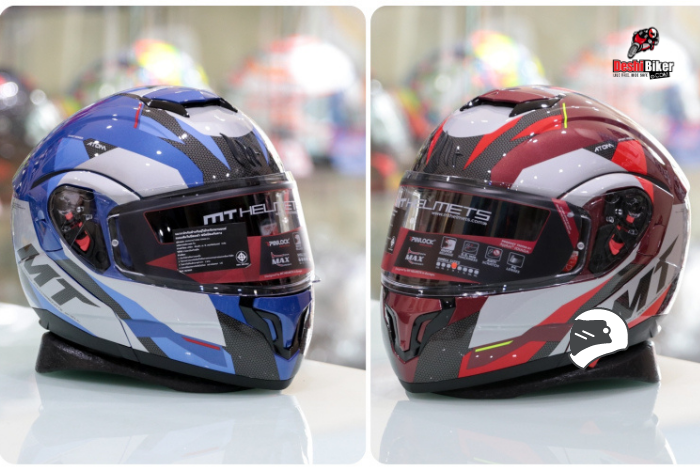 There are two variations of this helmet, one is regular glossy edition and another one is Transcend Black & Grey which gets Glossy and Matt dual finishing in one helmet.
Price:
Atom Sv Transcend Glossy Blue = 9,999 BDT only.
Atom Sv Transcend Glossy Red = 9,999 BDT only and
Atom Sv Transcend Black & Grey = 11,000 BDT only.