Shell is the number one engine oil supplier brand in the world for the last 13 consecutive years. They have a huge market share in the motorcycle industry. Ranks Petroleum ltd is the sole distributor of Shell in Bangladesh. Shell already have all category and grades engine oils. But now they have launch two new products in market. Those are Shell Advance 4T Long Ride 10W40 and Shell Advance 4T Fuel Save 10W30. These two grades have most numbers of motorcycles in Bangladesh.
Shell Advance 4T Fuel Save 10W30:
Mileage is one of the important issue for a motorcycle. For this issue, Shell introduces their Shell Advance Fuel Save 10W30 product into the market. Shell Advance 4T Fuel Save is equipped with PurePlus Technology, is a top-tier 4 stroke motorcycle engine oil. Shell patented PurePlus Technology converts pure natural gas into clear base oil with virtually none of the impurities of crude oil in the starting point for most conventional and synthetic motorcycle oils and it will also deliver an average of 5 km/l  more mileage in per litter of fuel.
Features:
Shell used R.C.E. technology where R= Reliability, C= Control, and E= Enjoyable ride.
Also have Shell PurePlus technology.
It provides better control by easy gear shifting and smooth clutch control.
It can provide up to 5 km more mileage in per litter fuel according to Shell.
Met the API SN and JASO MA2 specifications.
Increase the engine's life.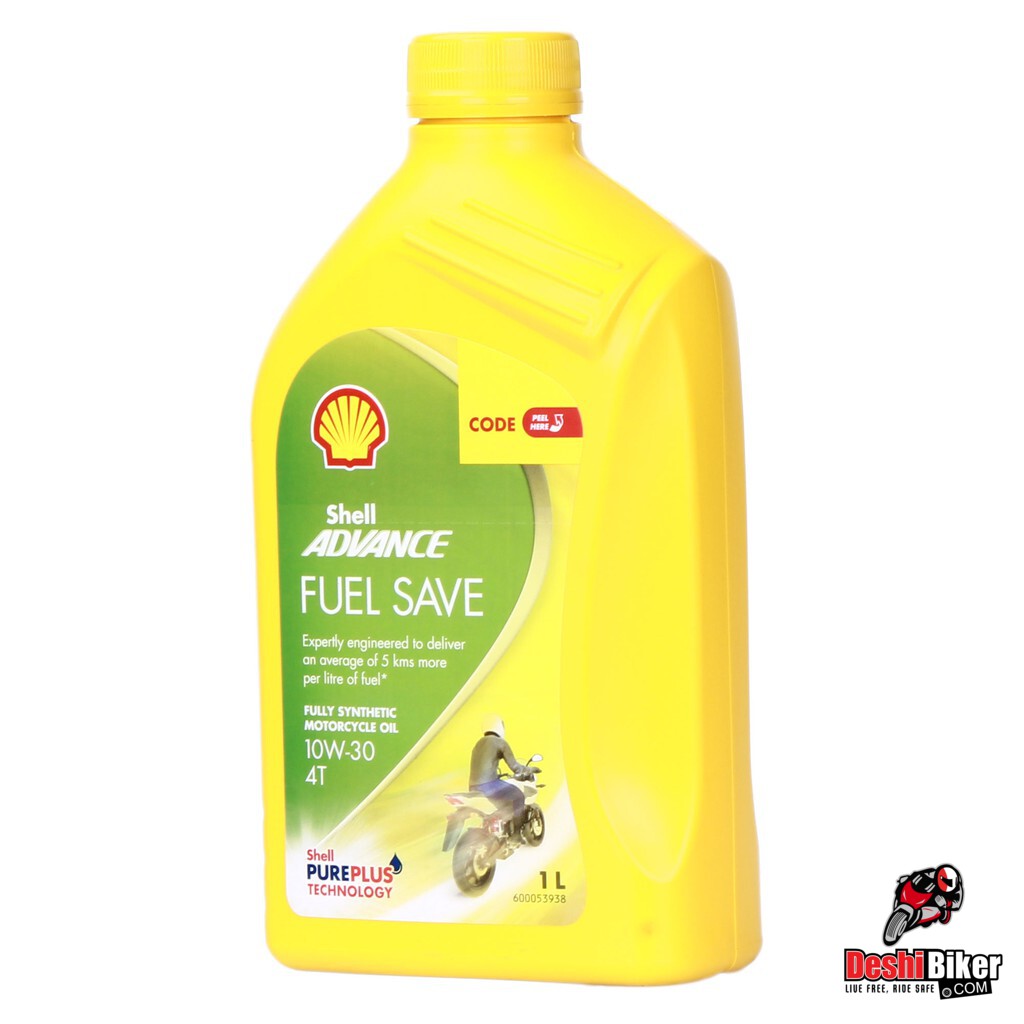 Shell Advance 4T Long Ride 10W40:
Shell Advance Long Ride is a fully synthetic 4-stroke motorcycle oil with PurePlus Technology, a revolutionary process that delivers crystal clear base oil made from natural gas with virtually no impurities – making it 99.5% pure. Expertly engineered to provide more endurance during long rides for 4-stroke modern motorcycles. It is expertly formulated to give more endurance during long rides of up to 6,000 kilometers. Though Shell claims to have 6000 km drain period, but it won't provide this performance because of the road condition of Bangladesh.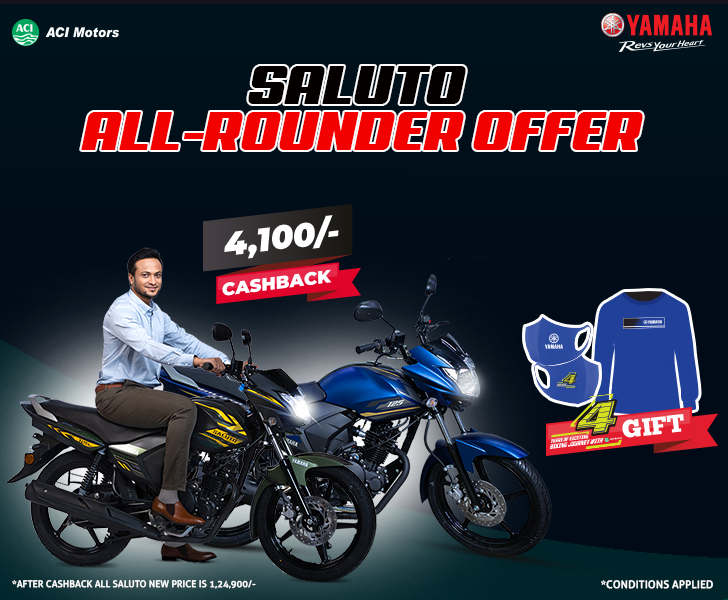 Features:
Oil Volatility Control– Ensures lower oil consumption due to its stronger molecular bonds and up to 79% better than industry standard.
Effective Lubrication – Performance up to 6,000 KMS without compromising engine protection and performance.
Robust Formulation –  17.9% more oxidative stable than a leading fully-synthetic competitor product, keeping your engine running trouble-free during a long journey.
Met the API SN and JASO MA2 specification.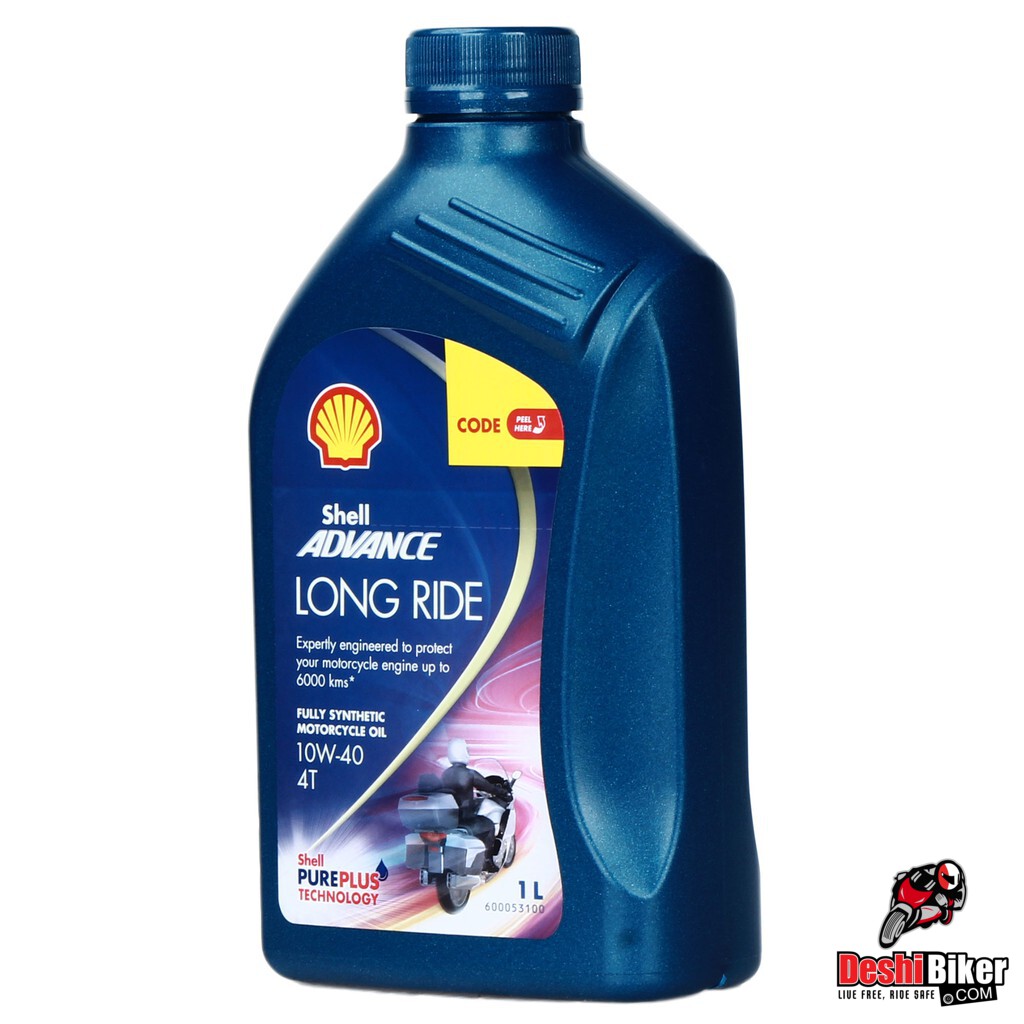 Shell Engine Oil List

| | | |
| --- | --- | --- |
| Product Name | Fuel Type | Market Price |
| Shell Advance Ultra 4T 10W40 Limited Edition | Synthetic | 1100/- |
| Shell Advance 4T AX5 20W40 Limited Edition | Mineral | 425/- |
| Shell Advance 4T AX5 20W50 Limited Edition | Mineral | 425/- |
| Shell Advance 4T AX5 20W30 Scooter Oil | Mineral | 400/- |
| Shell Advance 4T AX5 20W30 | Mineral | 425/- |
| Shell Advance 4T AXStar 20W40 (1L) | Mineral | 400/- |
| Shell Advance 4T AXStar 20W40 (900 ml) | Mineral | 370/- |
| Shell Advance 4T Long Ride 10W40 | Synthetic | 750/- |
| Shell Advance 4T Fuel Save 10W30 | Synthetic | 750/- |