Every month Yamaha comes with a various new offer for their buyer, their every mind-blowing offer impress bike lover and buyer. This month Yamaha has also declared a new offer, it is "Yamaha Special Cashback" and it will continue to before eid day.
Recently Yamaha launched Yamaha FZS V3 and FZ V3. After getting a large number of prebooking they launched it. They arranged a splendid program at hotel Le Meridien Dhaka for launching both of those bikes. Yamaha has started to sell this both of this bike form this month and they also give various offer with both of motorcycle. Yamaha FZS V3 & FZ V3 has big craze and those both bike also caught bikers heart with their special feature and dashing look.
Yamaha also gives big cashback with their many motorbikes. They also give cash back in their scooter and the offer ends in before eid day. let see the Yamaha eid special cashback list.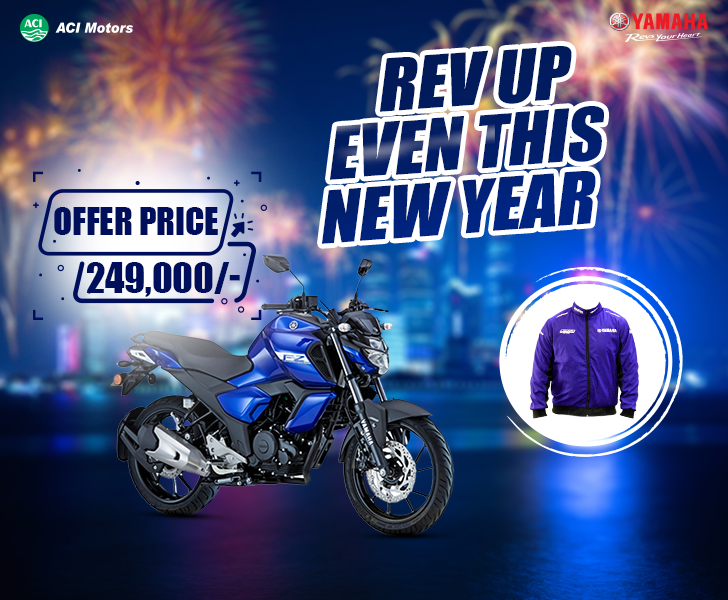 Yamaha R15 V3 (Indo)- Cashback 12,073 Taka.
Yamaha FZS FI V3 & FZ FI V3- Cashback 5000 Taka.
Yamaha FZS FI V2 (Single & Double disc)- Cashback 20,000 Taka.
Yamaha Fazer V2- Cashback 12,073 Taka.
Yamaha SZ-RR V2- Cashback 12,073 Taka.
Saluto 125CC- Cashback 9,000 Taka.
RayZR Street Rally- Cashback 9,000 Taka.
ACI Motors Bangladesh is the official importer of Yamaha motorcycle and those offer only visible in the ACI Motors authorize showroom. We always recommend buying motorcycle form authorize dealer for the genuine parts and sales after service and ACI Motors dealers also confirm those service. Brac Bank and City Bank also offering a loan for buying Yamaha motorbike with easy installment. So it's time to buy your dream bike.