Yamaha brings the 'Yamaha exchange festival' in the month of October. On 25th and 26th October, you can exchange your bike with your dream Yamaha bike at Yamaha flagship 3S center, Tejgaon. If you using one of Yamaha's motorcycles, then you can also get cash discounts on specific models.
Let's see which models are available under this offer.
After exchange your bike you can get 5,000 BDT cash discount on purchasing Yamaha R15 V3 and MT 15.
3,000 BDT cash discount on Purchasing FZ and FZs FI V3.
2,000 BDT cash discount on purchasing Saluto 125.
2,000 BDT cash discount on purchasing Ray ZR Street Rally.
If you are using a Yamaha motorcycle then you can get an extra 1000 BDT cash discount.
Note: Apart from this exchange offer, the regular September month's offer will be also available for the customers.
Offers Procedures and Regulations: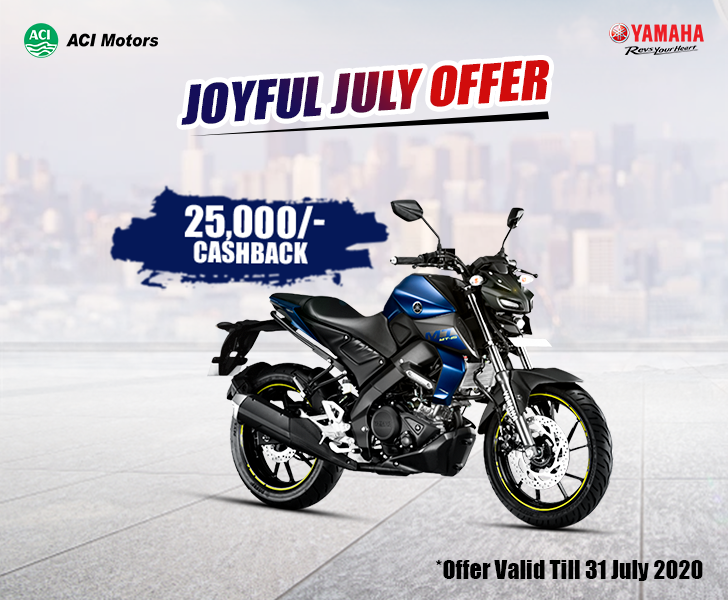 If you registered online, then you have to verify your number and have to collect a token from the booth. Otherwise, you have to register on the spot and have to collect a token.
Registration Link: http://bit.ly/ExchangeFestival
You have to come with your bike and all legal papers with you at this exchange event. Only Dhaka metro registered bikes will be acceptable under this offer.
After collecting the token from the registration booth, The event bike inspection team will verify your bike and will send it for auction section.
In this Yamaha exchange festival, the heavyweight bike re-sellers will be attent and will buy your bike at a standard price. The purchase money will be a deposit for bike booking.
As much money as you need to buy your favorite Yamaha bike, you have to pay it during delivery at the dealer point and the offer will be available for your dream bike.
After the bike resale, you have to collect your bike from the dealer point within 31 October. For that, Yamaha's October offer will also apply to you. If you are not able to collect your bike within 30 October then the exchange festival cash discount will not available for you.
So, what are you waiting for? Exchange your bike in Yamaha's exchange festival and become a proud member of the Yamaha family.