Yamaha always provides cashback/discount offers in every month. They giving offers at each and every bike, and the new offer will available until the end of November.
This new offer started from 16th November, where they giving 3060 BDT cashback for driving license in every purchase of any Yamaha bike. This is an amazing offer because without a driving license you can't ride. In fact, the new Road and Transport law says, if you ride without driving license you would have to pay 25,000 BDT.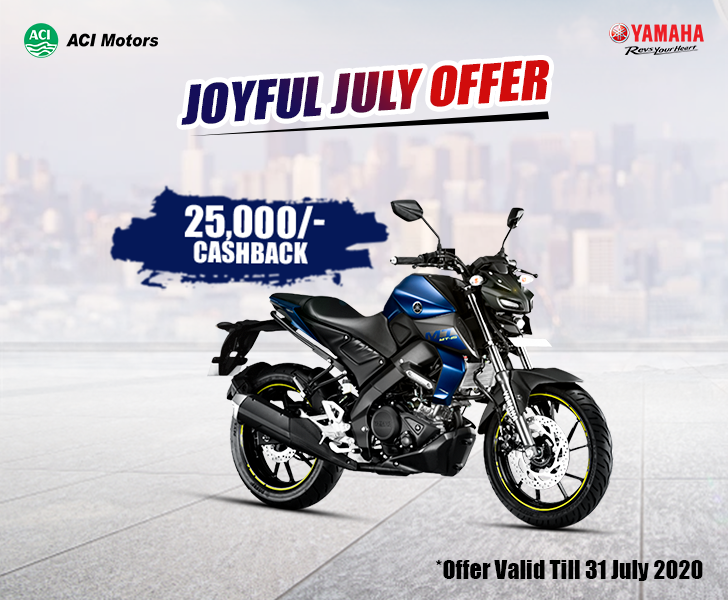 Not only this offer, but the regular November month offer will also continue. Yamaha giving a various amount of cashback offer in some specific model.
25,000 BDT cashback on Yamaha FZ V3 FI.
18,000 BDT cashback on Yamaha FZS FI V3.
Yamaha "Shopno Puron Offer" will also available.
7,000 BDT cashback on Yamaha Saluto (SE).
4,000 BDT cashback on Saluto 125.
12,073 BDT cashback on MT-15.
6,037 BDT cashback on Yamaha Ray ZR Street Rally.
This offer will continue till 30th November 2019 and for additional, you will get 3,060 BDT for your driving license.