Not only in Bangladesh but in the whole world Yamaha known as one of the premium quality motorcycle brand. ACI motors LTD imports and manufacture some model of Yamaha in Bangladesh. ACI Motors are always concerned for their customers and comes with new offers almost every month. In this June 2019, ACI motors LTD announced cashback offer on some specific model.
In this June, ACI offers cashback on Yamaha FZs V2, Yamaha R15 V3 (Indonesia Version) and Saluto 125cc. Under this offer you can get 12,073 BDT cashback in FZs V2 (Single Disc) and R15 V3 (Indonesia Version) . You can also get 9000 BDT cashback on Yamaha Saluto 125cc motorcycle. They also reduces 20,000 BDT for the FZs V2 (double disc) version. This new version is now available only at 245,000 BDT with some new features and improved double disc braking system. This offer will continue till 30th June 2019. You will also get a free raincoat by purchasing any model of Yamaha motorcycle.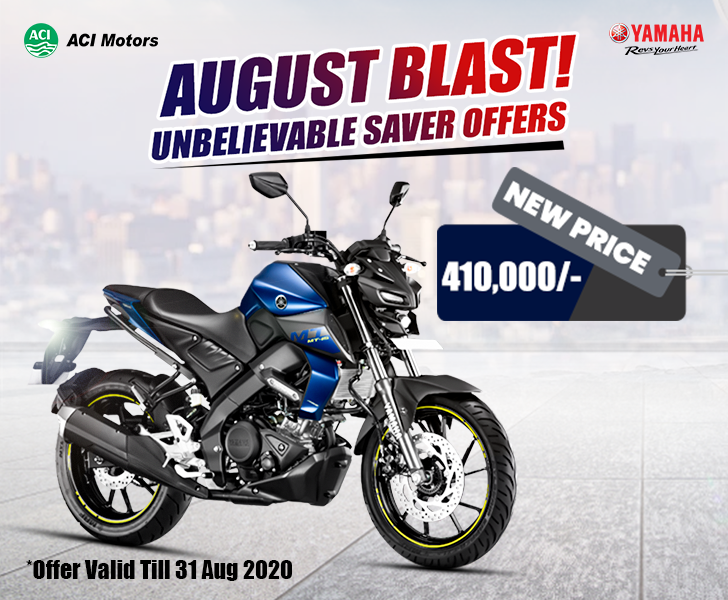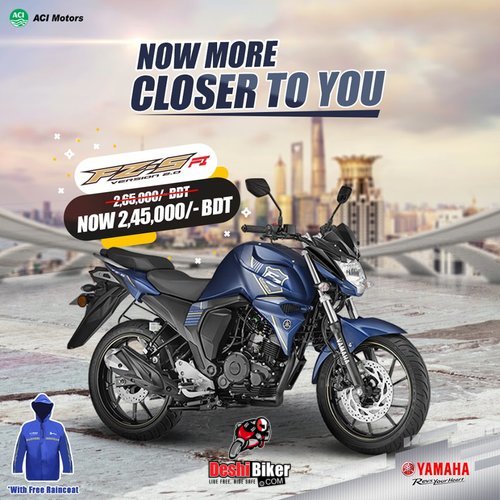 ACI Motors LTD always provide better support and sales after service to their customer. You can find their customer service center almost every big cities. Now they are trying to reduce the bike price by opening manufacturing factory in Gajipur. They started to manufacture some model of Yamaha motorcycle.