Yamaha is widely famous for its different kinds of motorbikes in the market. They produce commuter to sports segment motorcycles. Nowadays people are more into comfort. In a country like Bangladesh, people have to face heavy traffic during rides that is why now they prefer comfort along with speed. Earlier, females used to hesitate to use two-wheelers but in recent times along with males, they are also using the category. Yamaha is presenting the all-new RayZR 125 with a sharp, sleek, swift and stylish machine for those who prefer comfort and speed both. The all-new Yamaha RayZR 125 Fi is coming here in Bangladesh. Being the authorized dealer of Yamaha in Bangladesh ACI Motors LTD will put it on a display as soon as it comes.
The Yamaha RayZR 125 Fi is an updated model of the previous 110 cc ones. This new RayZR 125 offers a perfect mix of stealthy looks, aggressive cuts and thrilling performance. This version is already available in India but pretty soon we will get our hands on this beauty.
What is new about the RayZR 125? Powered by a BS-VI compliant, the RayZR offers an air-cooled, fuel-injected (Fi), 125 cc blue core engine that produces a power output of 8.2 PS @ 6,500 RPM and a torque of 9.7 N.m @ 5,000 RPM. That's just the engine, the new Ray 125 has an Armoured Energy design-inspired look. It offers tough illuminate sharp headlight for superior visibility and the tough look adding greater originality, the two-level seating which provides comfort to the riders, UBS (Unified Braking System) for better stopping power which gives smoother chassis behavior during braking.
The hardware specifications include telescopic suspension in front to give you control during all kinds of road conditions and for 90/90-12 front tyre a disc brake and UBS is equipped. It'll compete with the likes of Aprilia SR 125 and Aprillia Storm 125.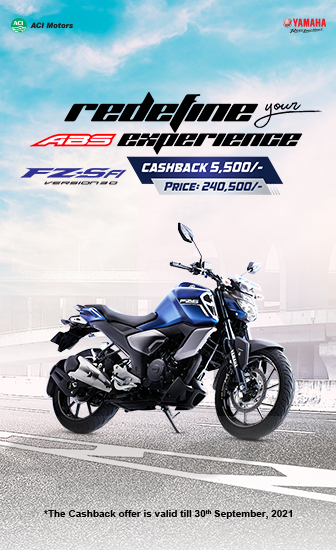 What are the main differences from 110 cc? The All-new RayZR is more stylish, more attractive and sporty that will provide 16% higher mileage, 30% more power and a Smart motor-generator (SMG) for a quieter engine start. If you are interested to get one, you'll have to wait for a bit cause this model is yet to come.