The Indian motorcycle manufacturing brand Hero doing great business in Bangladesh as they are the 3rd highest market shareholder in Bangladesh. Basically, they grab the market share because of their commuter motorcycles. They entered the Bangladeshi market first a long time ago with Honda company then got divided and now they are one of the top popular and trustworthy brands in Bangladesh.
Recently they launched the upgraded version of the Hunk which is the all-new Hero Hunk 150R. The Hero Hunk 150R offers an exciting mix of bold new style and zippy performance. It is equipped with a lightweight diamond tubular frame that gives precise handling and stability makes corners turn easy and smooth. It also offers first-class features with a new alloy wheel design, ABS and an instant power stopping system. As Niloy Motors are the authorized distributor of Hero they are throwing launching events of Hero Hunk regionally. Their event will start on October 10 and will run till 24 October. The first venue will be Sylhet Sadar.
Hero has already provided us with a list for the regional launch. Have a look at the date and route plan:
| | |
| --- | --- |
| Date | District |
| Sunday, October 10 | Sylhet Sadar |
| Tuseday, October 12 | Jamalpur |
| Thursday, October 14 | Dinajpur |
| Saturday, October 16 | Noagaun |
| Monday, October 18 | Jessore Sadar |
| Wednesday, October 20 | Barisal Sadar |
| Friday, October 22 | Manikgonj |
| Sunday, October 24 | Laximpur |
What are we getting through this event? Hero is offering an opportunity to have a test ride not only that if you book one Hunk throughout the event you will receive a cashback of 4000 BDT. The 4000 BDT cashback is assured if you book one Hunk 150R on the event.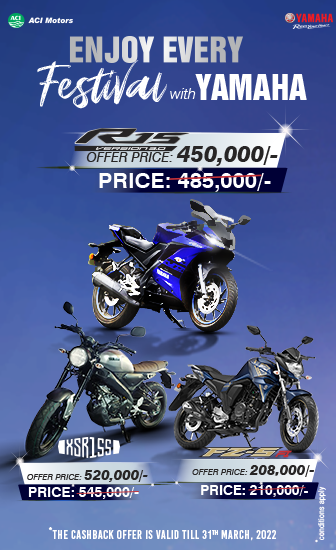 There will be a raffle draw each hour which is a chance of getting exciting prizes and some games for you to participate in will be there. A stage show will be held in every region featuring Balck Zang also known as BZ who is one of the most well-known hip hop personalities in Bangladesh and there will be a live DJ show.