Yamaha is one of the customers friendly motorcycle company in the world. They always try to get closer to their customers and also provide excellent services. Recently they have announced the 2nd edition of "Feel The Premiumness with Yamaha" campaign. The first edition of this campaign was quite successful.
The two-day event has been organized at venues in the different divisional cities and also in districts of the country. So, let's take a look at this program and what will available for the bikers.
Motorcycle exchange facility.
Yamaha Motorcycle test ride.
Opportunity to join YRC.
Program Schedule:
Date: 15th February to 16th February 2020:
| | | |
| --- | --- | --- |
| Place | Dealer Point | Venue |
| Tangail | Mamun Motors | Zilla Sador Girls school ground, Bottola |
| Naoga | Haque Motors | Naojoan ground, Muktir Mor |
| Madaripur | Gauri Motors | Shadhinota Angon, Shakuni leak |
Date: 22nd to 23rd February:
| | | |
| --- | --- | --- |
| Place | Dealer Point | Venue |
| Jassor | Khan Auto | YWCA Ground, Mujib Road |
| Faridpur | Jannat Motors | Govt. Rajendra College, Baitul Aman |
| Bogura | Uttara Bike Centre | Bogura Central High School, Gohail Road |
| Sayadpur | Masum Motors | Cantonment Road, Officers Club Five star Ground |
| Manikgang | Eagle Motors | N/A |
Exchange Offer: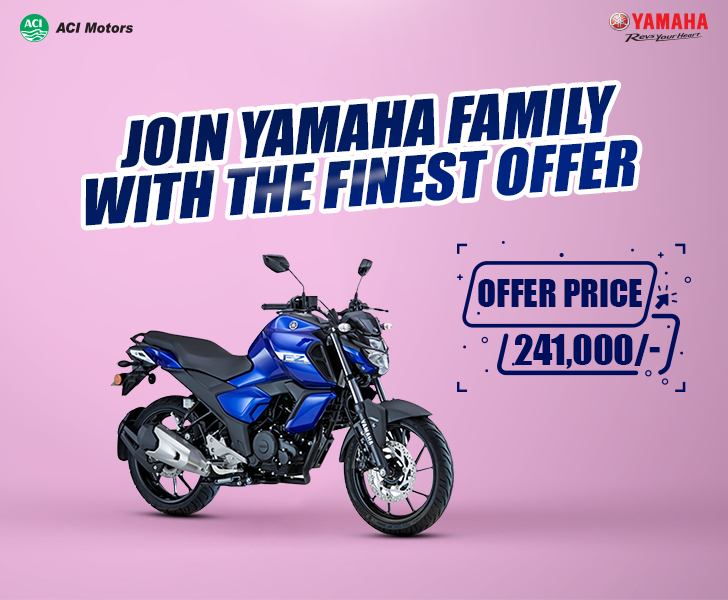 After exchange your bike, you can get a 6,000 BDT cash discount on R15, MT-15 and NMAX 155.
5,000 BDT cash discount on FZ FI V3 and FZs FI V3.
4,000 BDT cash discount on FZS FI V2 (DD).
2,000 BDT cash discount on Saluto 125 and Ray ZR Street Rally.
If you exchange a Yamaha bike then you will get an additional 1,000 BDT cash discount.
The regular monthly offer will be also applicable to all buyers in this exchange offer.
Exchange Procedures and Regulations:
By registering online at Exchange Fest, you can collect tokens directly by verifying your mobile number in the booth.
Registration Link:  http://bit.ly/FeelthePremiumnessFebruary
On the day of the event, the bike you want to exchange will have to be brought by yourself, along with all the bike papers. The district in which you are participating in the event will be covered by the district's Registered Bike Exchange Program.
You should bring a photocopy of your national identity card or a photocopy of your driving license or a photocopy of the passport and 2 copies of the passport size picture.
The Yamaha Exchange Program will be attended by reputed bike resellers in the respective districts and any reseller will buy your bike at the best price and the purchased price will be kept as a booking for the bike.
The rest of the money you need to buy your favorite Yamaha bike is to pay for the bike delivery time from the dealer point.
After the bike sale at the event, you will need to collect your Yamaha bike from the dealer point by February 29. In this case, Yamaha's January Regular Offer will apply to you.
If you miss the delivery date then the event exchange offer will not applicable for you.
Those who are wanted to sell their old bikes and want to buy a Yamaha motorcycle now can be a member of the Yamaha family by this exchange event.