The Japanese giant brand Suzuki gives Eid Special Offer for all bike lovers. In this Eid Ul Fitar, they offer cash back and cash discount both. Suzuki gives cash back offer in Gixxer (SD), Gixxer (DD) and Gixxer SF (DD) motorcycle. In Suzuki Hayate the cash back and cash discount both offers are included. This offer period will continue before Eid. Suzuki will also provide a helmet for every motorcycle.
Suzuki claim that, this offer will help to buy a new motorcycle for a rider. Suzuki Gixxer series is one of the popular and well demanded motorcycle series in Bangladesh. They are already create a craze with this series and this offer will encourage the rider to buy one of this. So lets find out the offer.

Suzuki Eid Offer 2019
Model
Regular Price
Discount Rate
Present Price
Gixxer (SD) Single Tone
209,990 /=
18,000 /=
191,990 /=
Gixxer Single Disc & Dual Tone

2,19,950 /=
18,000/=
201,950/=
Gixxer
Double Disc & Dual Tone
229,950 /=
15,000 /=
214,950 /=
Gixxer SF MotoGP Edition (DD)
259,950 /=
12,000/=
2,47,950 /=
Gixxer SF Single Disc
239,950 /=
12,000/=
227,950/=
Gixxer SF Motogp Edition (SD)
249,950 /=
12,000/=
237,950/=
Gixxer SF Double Disc
249,950 /=
12,000/=
237,950/=
Hayate
114,950 /=
20,000 /=
94,950 /=
This offer will be only valid in Rancon Motorbikes LTD showroom. Because they are the sole distributor of Suzuki motorcycle in Bangladesh. This offer will stands for Eid only and continue till stock out.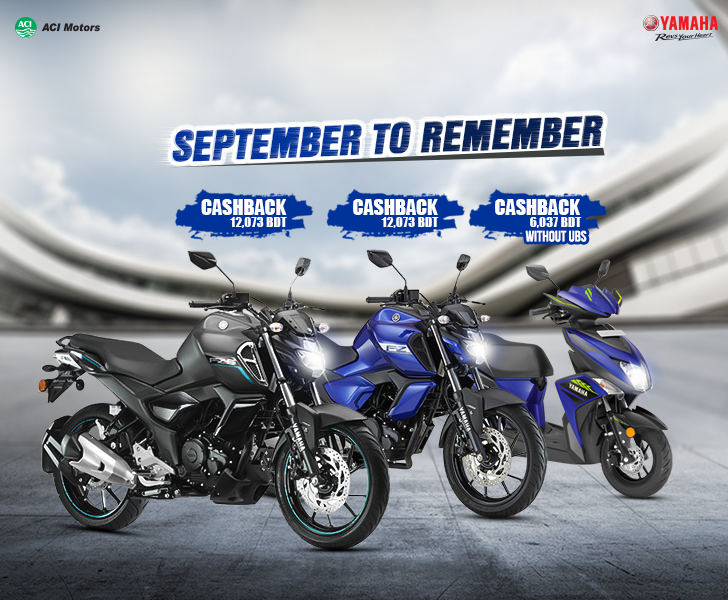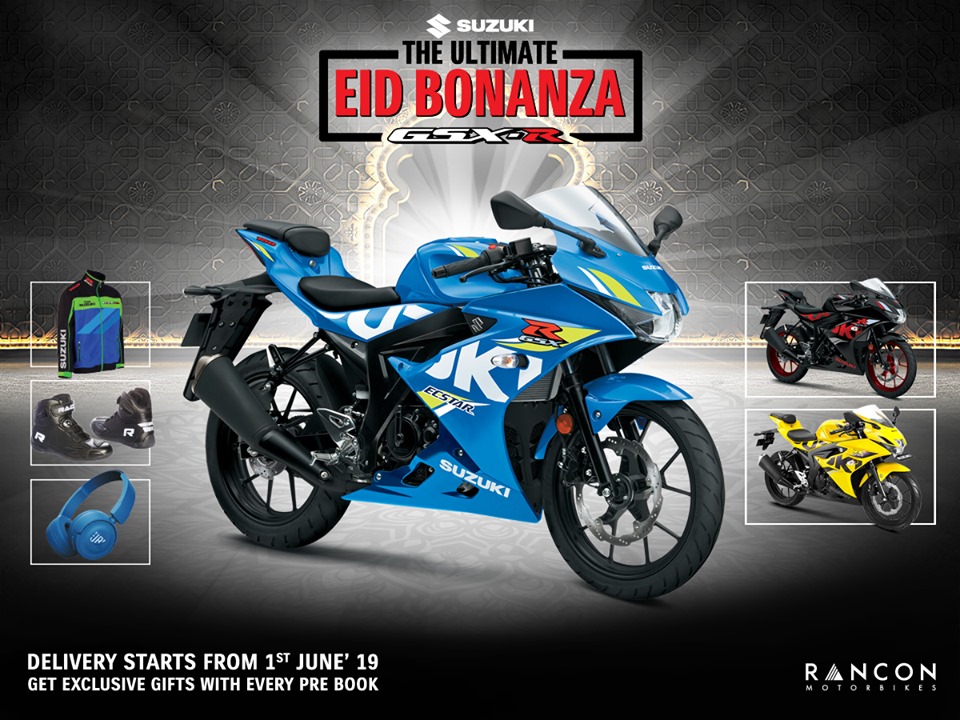 There is also an offer for Suzuki GSX R150. There are no cash back or discount offer. Pre-book the Suzuki GSX-R and get a Suzuki Branded Windbreaker, Exclusive Racing Boot, and Original JBL Wireless Headphone. Now you can buy any Suzuki motorcycle at EMI facility. You can grab a Suzuki bike from Dhaka and Chittagong flagship showrooms using both CITY BANK and BRAC BANK credit cards.