After collaboration with ACI Motors Ltd, Yamaha became the most premium and demanding motorcycle brand in Bangladesh. Not only just they have premium bikes, but they also provide best quality sales after services to their customers. Last year they were organize Service like a boss campaign for the authorized Yamaha R15 V3 users. That evet, they provided service almost 800 R15 V3 bikes. For the huge response of that campaign, Yamaha again through the Service Like A Boss Campaign Season 2 from 5th to 10th December. You will also have,
10% discount on Spare Parts for R15 Users &
20% Discount on Yamalube 10W40  Full Synthetic Engine Oil.
To have this campaign, you must do your registration first. Registration Link – https://bit.ly/ServiceLikeABoss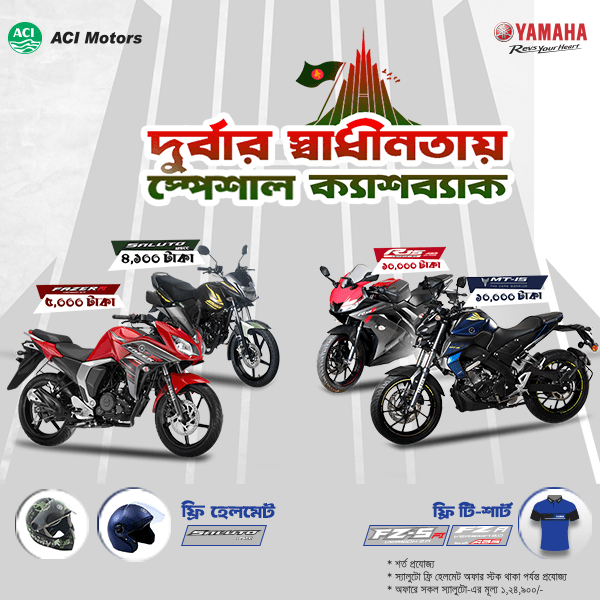 Yamaha always considered as one of the best sales after service provider motorcycle company in Bangladesh. Yamaha build their all service centers as a 3S (Sales, Service, Spare parts). That means you can get solution for all kinds of biking problem. Yamaha's all service centers have 10-12 experienced mechanics, 8-10 Bays, Yamaha Diagnostic Tools (YDT) and FI Station.
For a FI motorcycle, Digital Diagnostic Tools and FI Station is important. Because you can not get proper services without these tools. FI motorcycles are equipped with some sensors for better performance and YDT and FI Station help to show the performance of a bike and problems if there any. So lets see which services you can get at a Yamaha 3S center.
Injection Duration.
Ignition Timing.
Engine Temperature/Coolant Temperature.
Intake Air-Temperature.
Intake Air-Pressure sensor-1.
Throttle position sensor voltage.
Atmospheric pressure sensor.
Battery Voltage.
Engine Speed (R.P.M).