Business is almost closed all over the world now. Human movement is considered limited. In this lockdown situation, large public transports were closed and that's why the common people were unable to move from one place to another. In that case motorcycle riding is considered as a safe journey. 
If we analysed the last two month sale graph of motorcycles, it has been stopped for 2 months. People are hesitant to buy anything. However, there is a need for human movement. Since public transport is closed, people will lean towards motorcycles.
Meanwhile, the situation in Bangladesh is not very good. Despite a long two-month lockdown, Corona could not be brought under control. The number of victims is increasing day by day. The government has been forced to give up lockdown even in bad circumstances to make a living. In such a situation, the people of the country are upset with Corona.
As the shutdown unblocked, now people need to use public transport to do their job. They it is compulsory to follow the rules But no one is following the hygiene rules.  Many people traveling by bus have a look of panic on their faces. Because of the fear of the invisible enemy Corona. It is difficult to say who is hiding this virus. In that condition the motorcycle is full of safety.
There are several more reasons to increase the demand of buying motorcycles. Considering the current situation, everyone will lean towards alternative employment. Small business, small factory and agro-based business. That means entrepreneurs will be created all over the country. Motorcycles are the most effective means of communication for these entrepreneurs.
To buy motorcycles in interest-free or low-interest monthly installments is  another reason for the recent increase in motorcycle sales. Bikes are being bought with the same monthly installment facility with credit card without giving any down payment. It makes it easy to buy motorcycles for young people. In addition to the ride-sharing apps, the sales of motorcycles have increased a lot.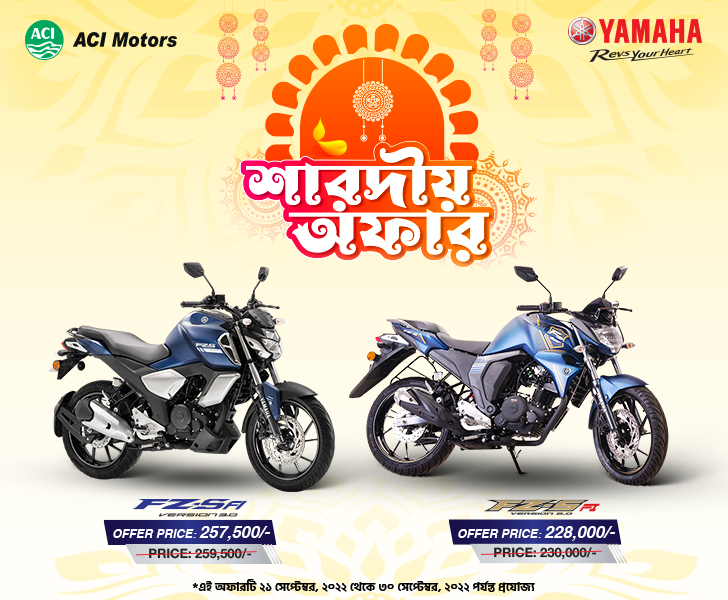 Two associations in the country's motorcycle manufacturing and assembling sector have claimed that they have lost the opportunity to sell products worth Tk 600 crore in a two month-long public holiday. According to them, In the next six years, they will lose a total of BDT 20,000 crore in expected sales.
They have made several demands to compensate for this loss, one of which is to reduce the cost of registration of motorcycles. The two associations say 25 per cent of the total cost is now spent on registering a motorcycle. The average amount is 22 thousand tk in terms. They want it to be brought down to 4,000 tk. This will make easy to get motorcycles available.
However, with the helmet, gloves, and live jacket it is more protective to journey. Meanwhile, it is also untouched to all and also easy to wash. So totally it's more safe from other transport. For its size, it has great parking opportunities. In that condition the motorcycle Companies are giving many lucrative cashback offers. As well as Hero, Honda, Yamaha, TVS, Bajaj, Suzuki and also many other brands are giving discount offers to raise the sales.