In the market of Bangladesh there are some common talk about mineral and fully synthetic engine oil. There are opinions in favour and against of it. Most of the bike users used to find the relation  with bike cc and engine oil. Most of them used to think that for low cc bikes, fully synthetic engine oil is not perfect. The thought is completely wrong. There is an obvious relation with stroke based bikes like four stroke and two stroke. The engine oil is different considering the stroke not the CC. If you want then can use synthetic engine oil for any kinds of bikes. In that case you must consider the OEM (Original Equipment Manufacturer) which means you have to use the recommended grade which is compatible for your bike's engine. When to buy a bike everyone is provided a book which is called service book or manual book.
It should be told that, as a biker we must respect the individual choice and congratulate but try not to lie or fictional opinion. You must use the multiple sources of yours to verify. Nowadays, you must collect any kind of information from your mobile and then take your own decision.
However, in Bangladesh the demand of mineral engine oil and so, it can not be changed instantly. Considering the Bangladeshi market, synthetic engine oil is still a child. So, there are some obstacles which should be known as a biker. Most of the bikers yet to know that which grade engine oils would suit their bikes because they do not read the instruction manual. Most of them just depend on their bike's mechanics. It would be very harmful to your bikes. Some of them used to think that by changing mineral to synthetic, bike's mileage will increase. Is that true? Fully synthetic oil does increase only mileage or are there something more? But it is true that fully synthetic oil would increase your bike's mileage than mineral but gradually.
You have to follow some steps if want to get pleasure from mineral to fully synthetic engine oil. Because there are some born fundamental differences between mineral and synthetic oil. And it can not be got at the beginning by draining oil. Suppose your bike's OEM is 20W – 40. But you are using 20W – 50 now and after 1000 km run, you are draining it. It means that you did not follow your bike's manual. You have broken the rules of recommended oil. In that case, to come to the synthetic engine oil to get good result you must use the previous grade. When to use fully synthetic oil, you must drain it in 1500 km at the first time, 2nd time in 1800 km and in 3rd time you must drain it in 2000 km. From the 4th draining you can get the real pleasure. Then you can use it till 2500 to 3000 km. It is the way to increase your mileage through fully synthetic engine oil. Since the beginning of using fully synthetic oil, it is not logical to use 2000 to 2500 or 3000 km.
And some people used to think that at the beginning you can not use fully synthetic engine oil. Basically the fact is not true. It does because of cost minimizing. Because at the beginning oil has to drain earlier. So, there is a question about the cost. Fully synthetic means not only increasing mileage but also increasing engine's longevity, smooth ride along with benefits of the environment.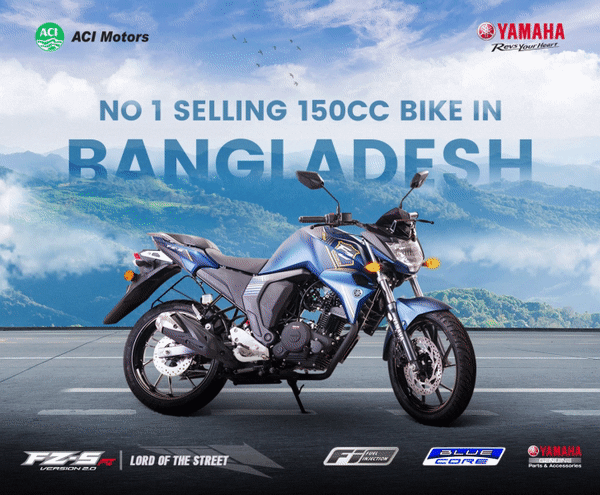 Written by: Imran Nazir


Translated by: Ariful Islam (Apu)