If we talk about social media, Tiktok is currently one of the most popular site. Keeping that in mind Yamaha has thought of a opportunity for Tiktok stars. Make a dance video at Yamaha flagship shop and get a chance to win 20K BDT.
One of the biggest opportunity so far for the Tiktok stars. All they have to do is make a dance video at Yamaha Flagship Center. Get a chance to bag 20K BDT as a winner. Second and third position holder will receive 15k and 10k as prize money. The fun doesn't end there. From 4th to 8th position holders will also receive 5k each. And there is also free t-shirts for each participants.
Tik Tok Contest Rules:
Come to the Yamaha Flagship Center and make a dance video.

Dance videos must be uploaded on your own TikTok profile using the hashtag #ShowDownAtYamaha.

Uploading video of previous Tik Tok Contest organized by Yamaha Motorcycle Bangladesh-ACI Motors will be considered void.
ACI Motors reserves the right to make any additions, enhancements and changes to this campaign. So all tiktok stars get your gears participate and challenge your friends by tagging them on your post. Yamaha flagship center is waiting for you guys.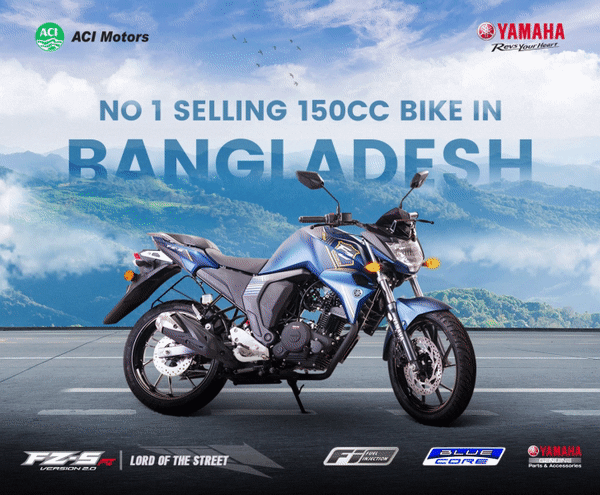 ACI Motors Ltd is the sole distributor of Yamaha bikes in Bangladesh. They bring the latest models of Yamaha motorcycle to meet the demand of the bike lovers. Now they have planned to bring three latest Yamaha motorcycles to dominate the bike market. Yamaha Motor Company, a Japanese manufacturer, expertise in manufacturing motorized products. Yamaha motorcycles are widely celebrated for its quality and excellence.