Yamaha continues to spreading its dealer point all-over Bangladesh. Now they have over 50 dealers point across Bangladesh. Recently they opened a new dealer point at Mokamtola, Bogra.
Yamaha is a Japanese motorcycle brand. Yamaha was established in 1955. In the beginning, Yamaha's initial product was a 125 cc single cylinder motorcycle. But mow Yamaha is the biggest name in Motorcycle Industry. Now The company's products include motorcycles, scooters, boats, motorized bicycles, sail boats, personal watercraft, fishing boats, and so many other motorized products. Yamaha company is the world's largest manufacturing company right now. And Yamaha's motorcycle sales are the second largest in the world.
Yamaha is one of the biggest brand in the Bangladeshi motorcycle industry. There are several popular Motorcycle models of Yamaha, Like R15, FZS, Fazer, Ray ZR. After 1971, Yamaha started success journey in Bangladesh, and after a long time, in the year 2016 the ACI Limited, which is selected as the sole distributor of Yamaha products in Bangladesh. ACI Limited introduced some modern and fashionable Yamaha motorcycles in Bangladesh. Among them, the most significant model is Yamaha R15 v2/v3, which has wide popularity as a racing bike worldwide. Another gentle sportbike named Yamaha FZS Fi v2, this bike was also introduced by ACI in Bangladesh. ACI LTD. is the only official distributor of Yamaha Motorcycle in Bangladesh.
In recent times, the demand for Yamaha motorcycles is increasing rapidly. Yamaha manufactured best designed and performance orient bikes. The most important thing is they started to launch their new motorcycles at the same time as India. Not only that, they have already started to manufacture some models in Bangladesh and the price of those models is already reduced. To fulfill the demand of Yamaha, ACI Ltd try to open new dealer point all over the world. Recently they open a new dealer point and showroom at Mokamtola, Bogra. Which is Minco Automotive Center. Now Yamaha lovers of Bogra can buy and service Yamaha motorcycles easily.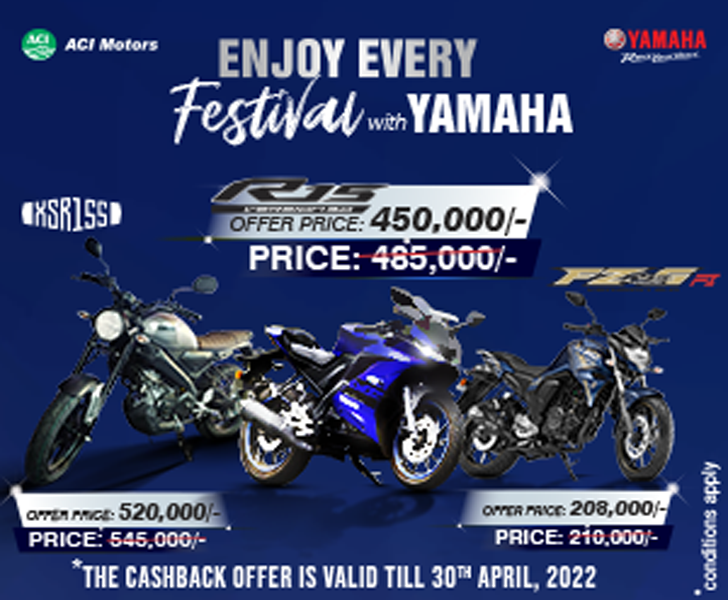 Full Address: Bishow Road, Lokkhipur, Mokamtola, Bogra.