Yamaha motorcycles are usually more affordable and easier to maintain. They also provide better performance, so if you are looking for a motorcycle that's fun to ride, you should consider Yamaha. In Bangladesh, ACI Motors Ltd is the sole distributor of Yamaha bikes. They bring the latest models of Yamaha motorcycle to dominate the market. Yamaha engines are recognized as the number one outboard in the world everybody knows the quality of a product with the Yamaha name on it. Furthermore, ACI Motors Ltd. introduces different exciting offers, particularly, cashback offer to attract the buyers to get their dream bikes.
YRA (Yamaha Riding Academy) has started. YAMAHA is Presenting you with Motorcycle Riding Training which is conducted every Friday and Saturday for both boys and girls and is directed by trained trainers from "Yamaha Riding Academy". There are separate trainers, volunteers and training ground for boys and girls in this event. In this training participants will be taught road rules and riding rules along with motorcycle riding. Riding training is being conducted in Dhaka and Faridpur. 
This is a great opportunity for those who are interested on riding bikes. This training program is totally free of cost. NO REGISTRATION FEE. So don't hesitate, chance to learn riding not something you will get so easily.
Register to participate in the training program in Dhaka and Faridpur : https://forms.gle/hpuUqxZ5CiKnuEY47
All those who are registered in this program will be added to this training event in phases and their training time will be confirmed via E-mail, SMS or Phone Call.
*Knowing How to Ride a Bicycle is Compulsory.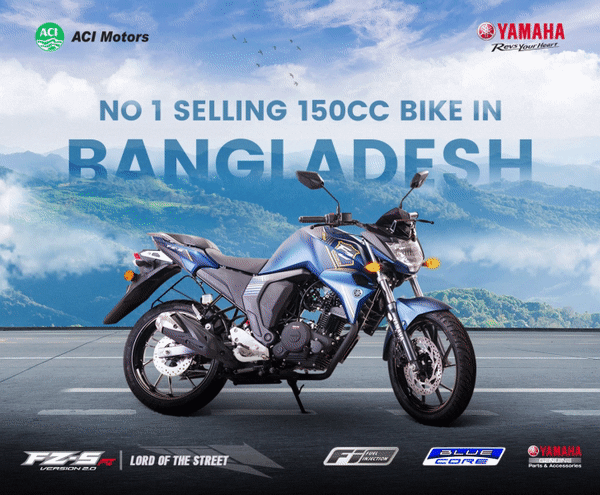 Timings : 9 am – 3 pm.
Dhaka Venue : BG Press Ground, Shaheed Tajuddin Ahmed Avenue, Tejgaon, Dhaka.
[Note: Participants must wear shoes for this event]