Although Indian and Japanese bikes are dominating in Bangladesh, but now several Chinese and European brands have reported their origin. Now we can see some hand-full of exciting naked and full-faired Europian origin Chinese manufactured bikes in Bangladesh.
Many have already caught the eye by combining design and engine performance.
Since the middle of last year, Speedoz LTD brings two models of German brand FKM to StreetFighter and Street Scrambler 165 in Bangladesh. While FKM is new to the motorcycle market, Young Generation has taken notice of its advanced technology and design of bikes. Although FKM is a German brand, but its bikes are manufactured in China. Today we are going to talk about the design and features of FKM Street Scrambler 165. This bike has many similarities to the FKM StreetFighter 165 and we will show you the similarities and what new features have been added to Street Scrambler 165.
Though the engine, dashboard, fuel tank, side panel, exhaust, handlebar, and pillion grabrail much looks like StreetFighter but there are some changes and addition of features. Scrambler 165 also gets split seats but has leather color finishing. Through this, the bike has been tried to be somewhat premium and eye-catchy.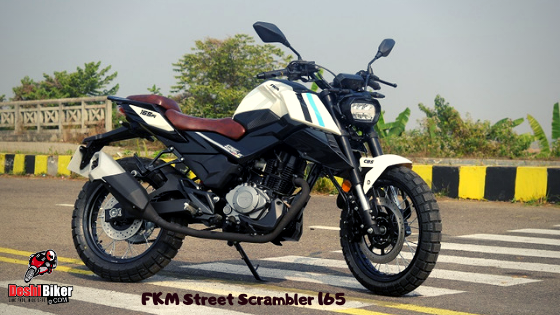 Also, its headlamp has been rectangular to some extent, which is quite unique and it adds an extra dimension to the beauty of the bike. The headlamp, tail lamp, side indicators, and parking lights are LED.
A lot of Stickering has been done on Streetfighter but it has been done very little. Only the Front Extension Kit has Black and Blue color finishing. Though it's not much but gives a huge impact on its design.
Though FKM is new into the motorcycle market, but they were able to produce an excellent quality engine. Street Scrambler gets the same engine as StreetFighter. For that, there are some changes in design but the engine remains the same. So now let's talk about the engine.
FKM Street Scrambler 165 equipped with single-cylinder, four-stroke, 2 valves, SOHC, 164cc, air-cooled engine. This engine can burn out 15 bhp maximum power at 8000 rpm and 14.5 Nm torque at 7500 rpm. This bike also gets a Fuel Injection system and could provide 40+ km/l average mileage. 6-speed gearbox and wet multi-plate clutch used for proper transmission.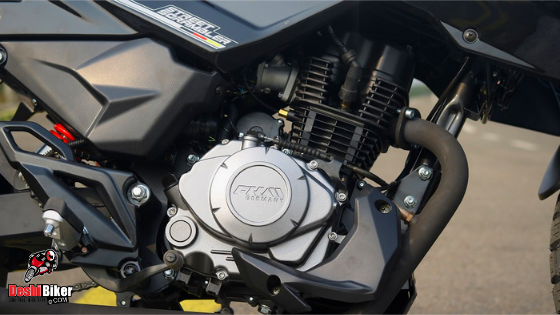 Its dimension is the same as a regular naked sports bike. However, the width is slightly larger and makes it look quite muscular and aggressive. The seat height of this bike is 790 mm, ground clearance 180 mm, wheelbase 1360 mm and kerb weight 140 kg. It can contain 9.5 liters of fuel.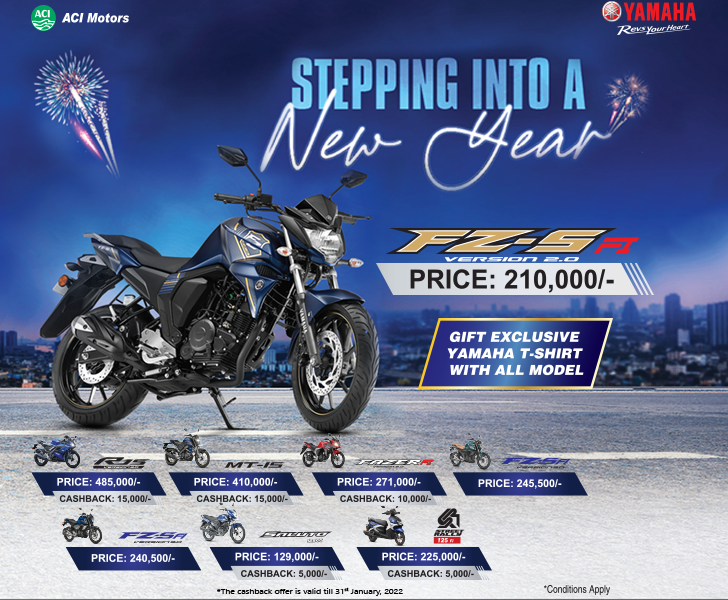 Its riding position is quite comfortable and the seat is also wider enough. Because of the up-raised handlebar, we would also have a comfortable long journey. FKM also gives attention to its braking system. Front and rear, both wheels equipped with disc brakes. In front 300 mm and 240 mm disc brakes are used in the rear wheel. FKM also gives CBS braking system on this bike.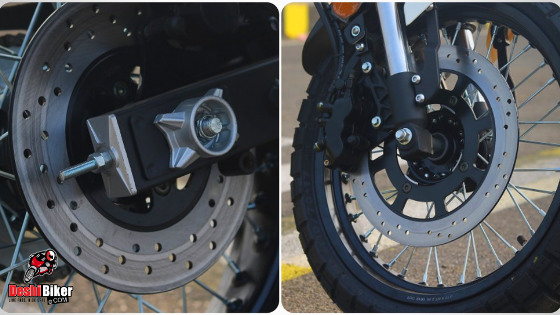 Like the StreetFighter, it also comes with Up Side Down (USD) suspension in the front wheel. We often see that on premium sports bike in Bangladesh. The rear wheel gets the regular 5-step adjustable mono-shock suspension.
We usually see the alloy wheel and tubeless tires on sports bikes. But this one gets Spoke wheels on it. Although, due to the spoke wheel, the bike will give you an off-road bikes feel. However, the effectiveness of weight and suspension varies on a dirt bike. Because of the spoke wheel, it gets 110/70-17 in the front and 140/70-17 section tube tyres in the rear.
Its dashboard is comparatively large, quite bright and informative. It has all the necessary features like tachometer, trip meter, odometer, fuel gauge. It also has Bluetooth Identification function as an advanced feature. You can see real-time engine performance, engine voltage through an IOs/iPhone in this feature. But the feature would more effective with an Android handset.
The bike can be considered an underdog in the Naked Sports segment in Bangladesh. Because the bike has a relatively low price 165cc EFI engine, Upside Down suspension, CBS braking, Advanced featured dashboard, which surprised us. You can see this bike directly in the official showroom of Speedoz Ltd at Mohakhali, Dhaka. The market price of this bike is 199,900/- BDT.