After launching Suzuki Gixxer, Its become one of the best-naked sports motorcycle in Bangladesh. Not just only look, its power delivery, acceleration rate and braking system are better than its same segments bike. Though its a 155cc bike but it can easily compared with 160 and 165cc segments bike. There are also some bikes available in Bangladesh which are the rival of Gixxer. TVS Apache RTR 4V, Honda CB Hornet and Pulsar NS 160 are the main competitors of Gixxer. Let's find out why Suzuki Gixxer is the best bike within 2 lakh.
Brand value: Brand value is one of the important parts of a motorcycle. Suzuki is a Japanese motorcycle brand and known all over the world. When you want a bike from a well brand company you feel reliable. Brand value shows bikes quality, performance, and durability. Though Honda CB Hornet is a Japanese motorcycle that won't be compared with Gixxer. Other bikes like Apache RTR 4V and Bajaj Pulsar NS 160 are the Indian brand's motorcycle. Those are also excellent motorcycles but not reliable like Suzuki.
Engine Performance: This is the most important part of a naked sports motorcycle. Sports motorcycles are meant to be performance orient. Though it didn't get the highest BHP power among its rival. TVS Apache RTR 4V got the highest engine power of 16.28 bhp maximum power. After that CB Hornet, 15.04 bhp then Gixxer 14.6 bhp and lastly Pulsar NS 13.8 bhp maximum power. But among them, Gixxer can produce a better acceleration rate.
Braking: In braking its hard to compare with each other. Because the RTR 4V got the improved braking system than the previous version. CB Hornet comes with the famous Nissin caliper on both wheels. But Gixxer is also got an improved braking system. But the braking would be more improved.
Build-in quality: In this compare, Gixxer will be far ahead from its rivals. Gixxer looks solid and well made. Its paint scheme and build materials are excellent. Apache RTR 4V and Pulsar NS 160 also got better build in quality. But we got some negative review of CB Hornet about its build-in quality.
Top speed and acceleration: In this category Gixxers the main rival is Apache RTR 4V. Though RTR 4V got more engine power in acceleration rate and top speed, both look almost the same. But Gixxer can hit the top speed of 116 km/h which is slightly higher than RTR 4V. But RTR 4V got a better acceleration rate than Gixxer. It can reach 0-60 km/h in just 4.8 seconds and 0-10 in 16 seconds.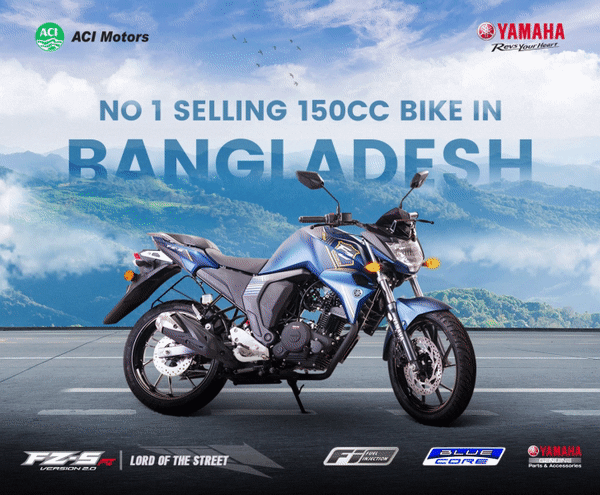 Exhaust sound: Gixxers exhaust sound is much sportier and louder than its competitors. It sounds amazing in high rives. But RTR 4V's double-barrel exhaust would be comparable with Gixxer. In this category, NS 160 will be out of the competition.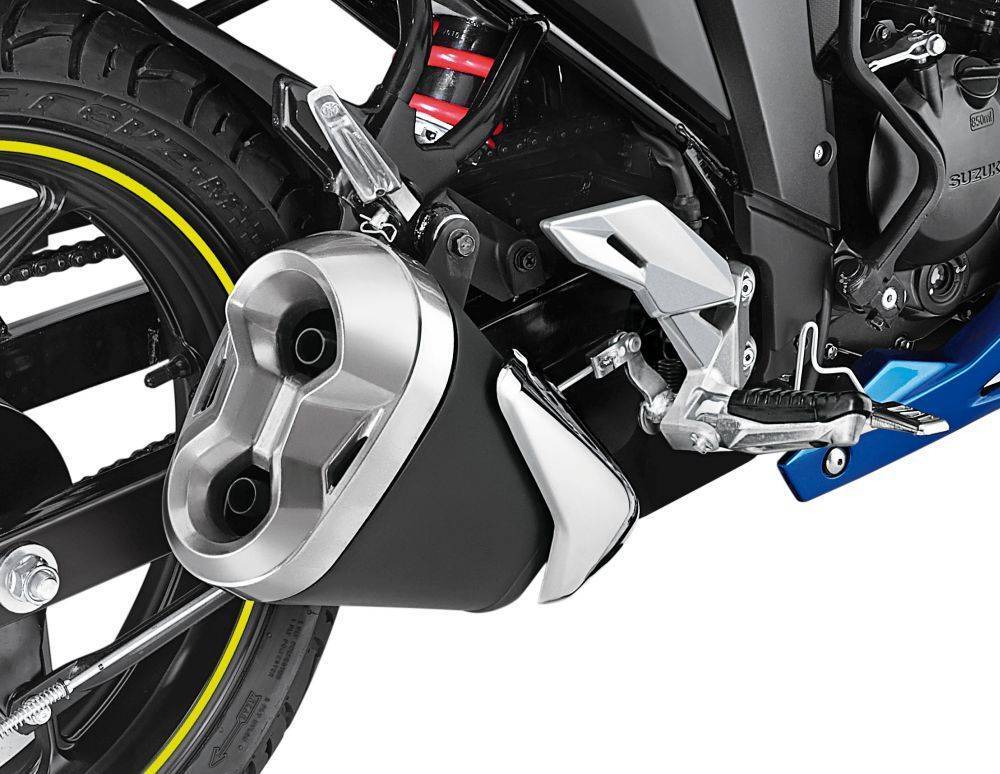 Re-sale value: Again Gixxer will hit the top of this category. First of all, Gixxer is a Japanese brand motorcycle and we feel reliable when a bike comes from the Japanese brand. Not just for brand value, its build-in quality and long durability are the main facts. But CB Hornet also has better resale value and then come to Pulsar NS and RTR 4V.
Price: Gixxer's regular price was 209,990 BDT. But recently they giving a cashback offer and the price tag reduced to 191,990 BDT only. Honda CB Hornet fixed the price of 189,800, Pulsar NS 160 costs 189,500 and Apache RTR 160 4V costs 186,900 BDT (single disc). For these price tags, Gixxer will be ahead because of its premium and performance quality.
Above all this discussion, we can say that all bikes are good in a specific category but Gixxer is ahead in most of the category. We can say that its an all-rounder bike among its rivals. So in this price range, Gixxer will be ahead for its engine performance and quality.