Suzuki Hayate is one of the most fuel efficient entry level commuter bike manufactured with a 113 cc, air cooled and single cylinder engine that comes at BDT 99,950/- Due to the fuel efficiency and reasonable price tag, Suzuki Hayate is the premier economical motorbike in the market. If you are searching for a commuter bike for comfort and better mileage with a reasonable price range then Suzuki Hayate is the best in this segment.
The demands of purchasing a fuel sufficient and economical bike are increasing day by day. If a biker gets both big mileage and quality with a reasonable price, it can be a piece of interest for an individual. In this requirements, Suzuki created a productive machine to meet the demands. One of their reputed commuter class motorbike, Suzuki Hayate comes with a satisfying mileage and affordable price. It is the most rival of TVS Metro Plus, Bajaj Discover 100, Hero Splendor Plus, Hero HF Deluxe, Honda Dream Neo, Bajaj CT 100 and Hero iSmart in the country right now. The premium-looking Suzuki Hayate EP is a more economical 113 CC motorbike that has been developed in the same wind tunnel where the legendary Hayabusa, GSX-R, and MotoGP machines are developed. Let's figure out why Suzuki Hayate is the best bike in the segment-
Brand Value: Japanese motorcycle brands are widely regarded around the world. Because of their performance and products quality, they have built brand value. There will be no complain about its engine performance, build in quality or reliability. So Suzuki is alone a reason to buy this motorcycle.
Design and Look: Suzuki Hayate has the classic commuter design. 5 spoke alloy wheels with stunning looks headlamp just gorgeous. The fuel tank and side panels customized with shrouds.The looks of the Suzuki Hayate is completely standard.
Engine Quality: Suzuki always added performance oriented engines into their motorcycles. It can produce enough power for a 113 cc bike. This engine can produce 8.58 bhp maximum power at 7500 rpm. Acceleration rate is also standard and can reach the top speed of 100 km/h.
Mileage: Commuter motorcycles are build for provide better fuel efficiency. Most of the people in Bangladesh live in rural areas. So this is one of the prime advantages of this bike. This two wheeler can provide average mileage of 60 km/L but it would be more in highway.
Resale Value: Resale value is an important thing of a motorcycle. You can't get better resale value without a standard brand. We all know Japanese brands are reliable and long lasting. So its easy to get better resale value for Suzuki's motorcycle.
Spare Parts Availability: Spare parts availability is the dominating fact to make a bike more demand able. Suzuki working into this situation and now their parts are available almost every district of Bangladesh. Their parts are also reliable and long lasting.
These not only the reason to call Suzuki Hayate the best in this segment. It also provides better comfort, long lasting body parts and reliability. Suzuki Hayate is undoubtedly the best in its segment that comes at 99,950/-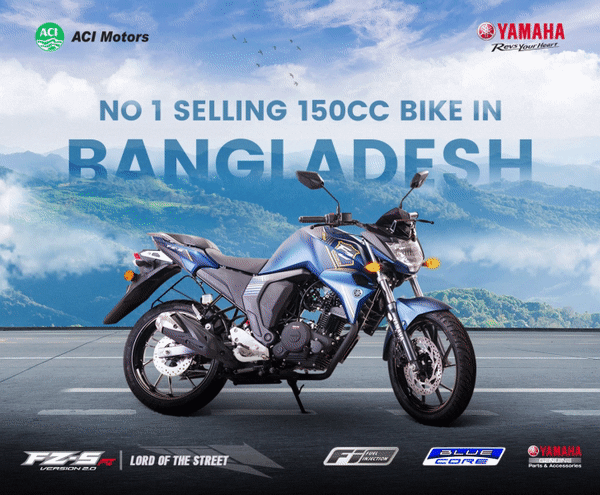 Find out more details- Suzuki Hayate