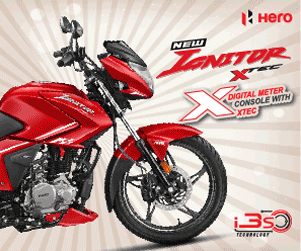 Key Specifications

Battery

72V23AH Graphene Lead Acid Battery

Maximum Power

 1.5 KW

Maximum Torque

88 N.M

Top Speed

50 Km/h

Range

60-70 km

Weight

Curb Weight 76 kg

Battery Weight 40 kg

Payload 180 kg
Walton TAKYON 1.00 Price in Bangladesh
Model
Walton TAKYON 1.00
Type
Electric Bike
Status
Available in Bangladesh

Walton TAKYON 1.00 Price in BD

Walton TAKYON LEO Price in BD

1,37,750/-

59,850/-

Last Update
22 October 2023
Battery Performance & Transmission

| | |
| --- | --- |
| Battery type | Graphene Lead Acid Battery |
| Voltage | 72V |
| Maximum Power | 1.5 KW |
| Maximum Torque | 88 N.m |
| Capacity | 23 AH |
| Battery Capacity (WH) | 1656WH |
| Charging Cycle | 600-800 Charging Cycles |
| Using Temperature | 20℃-60℃ |
| Charger Input Voltage | AC 220V |
| Charger Output Voltage | DC 88V |
| Charging Time | 6-8 hours |
Body Dimensions

| | |
| --- | --- |
| Curb Weight | 76 kg |
| Length | 1860 mm |
| Width | 715 mm |
| Height | 1070 mm |
| Wheelbase | 1320 mm |
| Ground Clearance | 130 mm |
Brakes & Tires

| | |
| --- | --- |
| Front Brake | Disc |
| Rear Brake | Disc |
| Front Tire | 90/90-12, Tubeless Tire |
| Rear Tire | 100/80-12, Tubeless Tire |
Motor

| | |
| --- | --- |
| Motor Type | DC Brushless |
| Rated Power | 1.2 KW |
Walton TAKYON 1.00 Overall Review
TAKYON is the first-ever electric bike in Bangladesh manufactured by Walton. TAKYON is the new electric way to move through your city with ease, affordable & convenient commuting. After launching the e-bike Walton received positive responses in market. The manufacturer hopes TAKYON will contribute to reducing greenhouse gases that threaten the environment as it doesn't emit harmful gases that come from expensive fossil fuels. This two-wheeler features a 72V23AH Graphene Lead Acid portable battery and 1.2 KW rated power DC Brushless motor which provide 1.2 KW maximum power, 88 N.m torque and 50 kmph top speed.  Its 72-volt battery takes 6-8 hours to charge and in 20℃-60℃ temperatures contain 23AH. TAKYON 1.00 is a compact consistency of 1860 mm length, 715 mm width, 1070 mm height and 770 mm seat height.
Walton adopted both disk brake and tubeless tires, full digital LCD speedometer. Its very lightweight 76 kg curb weight and 40 kg battery weight and is able to endure 180 kg.
Warranty Information: Walton officially offers upto 2 years Parts Warranty.
Note: This warranty does not cover any damage due to accident, electricity fault, natural causes or negligence. And Authority keeps the power to change, expend, correct, stop or cancel the warranty period without any prior notice.
Price & Colors: Red, Blue and Silver colors are available in Bangladesh at 1,37,750/- only, its others variant TAKYON LEO (12 Ah) price is 59,850/- TAKYON LEO(20 Ah) 66,850/- and TAKYON LEO(23 Ah) 69,850/-