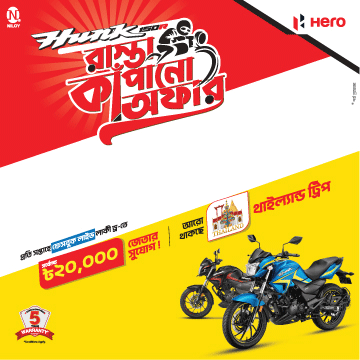 Naked sports bikes are getting popular in Bangladesh just like full faired sports bike. All most every premium sports bikes naked versions are launching in Bangladesh. After a long waiting Yamaha launched MT 15 (Indian Version) in Bangladesh.
Yamaha MT 15 mainly the naked sports version of Yamaha R15 V3. All the features are like same. But there are some changes in looks, riding position and design. Such as Yamaha R15 is the top rated bike in full faired sports category, like that Yamaha MT 15 will stay the leading position in naked edition.
We can see the interest for an upcoming motorcycle in social media. At this time we can see the craze about Yamaha MT 15. Specially the main part of this motorcycle is attracted by the people is its aggressive headlamp. When it turns on, it looks amazing. Because of the AHO the headlamp always remains on. It contains slipper and assist class, VVA technology, negative LCD display meter and ABS braking system.
ACI motors LTD fixed the price of 460,000 BDT for this bike. They announced some offer in pre-booking. It comes with two different color shades, which are Metallic Black and Dark Matte Blue.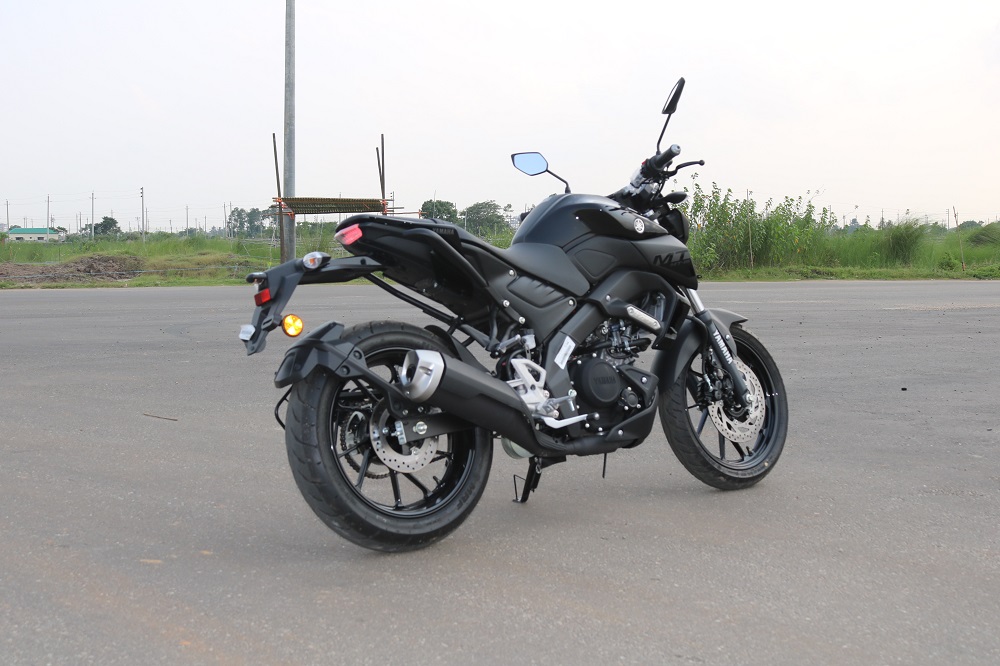 MT 15 equipped with the same 155cc R15 V3's engine and water cooled system. This VVA blue core engine can churns out 19.03 maximum power at 10000 rpm and 14.7 Nm peek torque at 8500 rpm. Though its a sports bike but it can provide better mileage for its Fuel Injection system. We ride this bike for a while and got excellent power delivery. Because of its naked sports category its top speed won't match with R15 V3 but you can easily get 140+ km/h.
6-speed constant mass gearbox added for better transmission in this four valve engine. It also got assist and slipper clutch just like R15 V3 which will help to get fast, light and smooth gear shifting. Slipper clutch concept is mainly designed for racing truck to give extra facility to the riders and to finish the lap quickly. Its basically seen in higher cc motorcycles.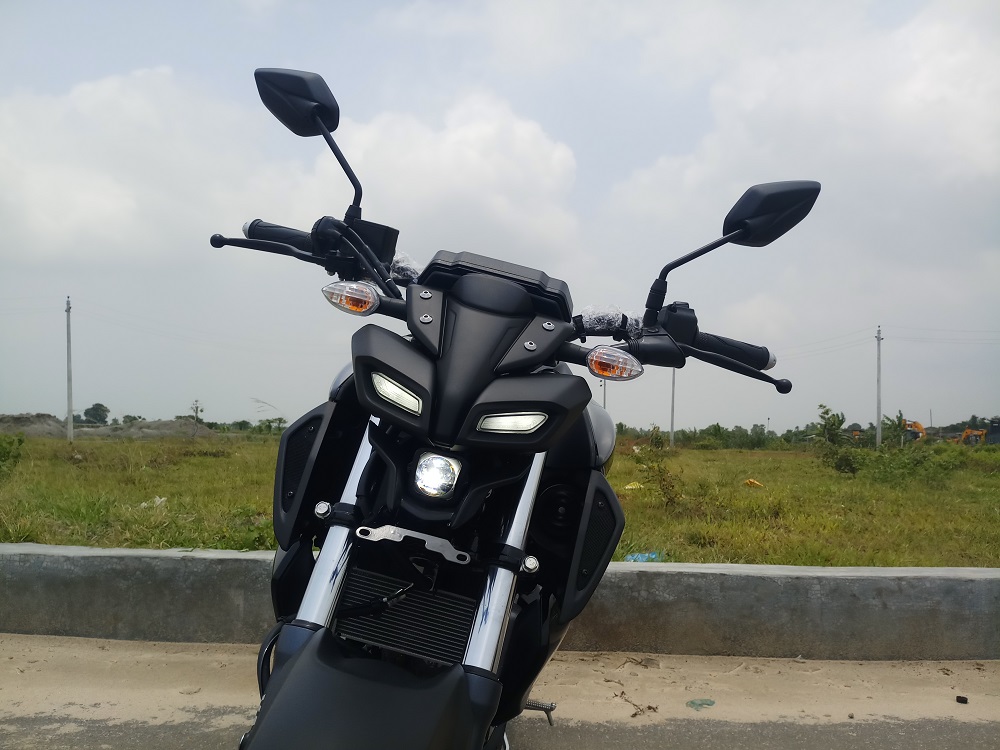 There is nothing to say about its looks, its amazing and aggressive. The handlebar and seating position is slightly upright and comfortable. You will feel comfort in city and highway both for its wide turning radius. The seat height is 180 mm which is 5 mm lower than R15 V3. But this is imperfect for shorten rider. 5'6" or above heights rider will feel comfort. But the pillion seat is comparatively small and it will be difficult to seat for heavy pillion.
Its BI functional headlamp will catch your first. The head and tail lamps are LED and looks unique. May be Yamaha took much time to design this motorcycles front end look. The most attractive part of MT 15 is its headlamp. We think its build in quality is amazing than other Yamaha bikes available in Bangladesh. The chassis of MT 15 is build with Delta Box frame and its kerb weight is 138 kg. It also contains 10 Litters of fuel.
Yamaha's braking system is always best and they installed single channel ABS braking system into it. May be the double channel ABS will be more effective like R15 V3. Yamaha took helps from their other premium bikes to modify this motorcycle. The design and concept of engine, exhaust, wheel, rim, mudguard and the suspensions are taken from R15 V3 and the kill switch, rear view mirrors are from FZ25.
Tyre and disc size are just like R15 V3. 100/80 in front and 140/70 section tyre is used in rear. Though R15 V3 comes with double channel ABS but you will got single channel ABS into MT 15. The front wheel is protected with 282 mm disc brake with Bybre caliper and ABS braking system. The rear wheel contains 220 mm disc brake with Nishin caliper.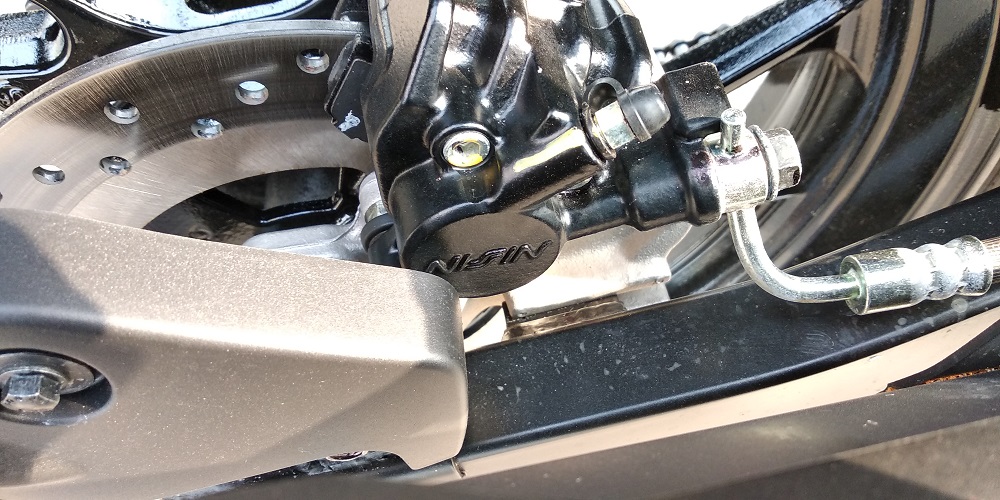 This disc brake calipers play vital roll in braking. Till now, we see better braking system which bikes are contained with Nishin caliper. Team Yamaha took a good decision to install Nishin caliper. We also found proper balance in braking period. All together, without duel channel ABS, we are satisfied with its braking.
The instrumental cluster is designed with black background and you can found all essential features on it. Ignition switch is located in front of fuel tank just like FZs V3. This bike is easily noticed from right and left side for its side reflector. The air scoop is just located in front of fuel tank and will help to get proper ventilation. MT 15 almost sounds like R15 V3.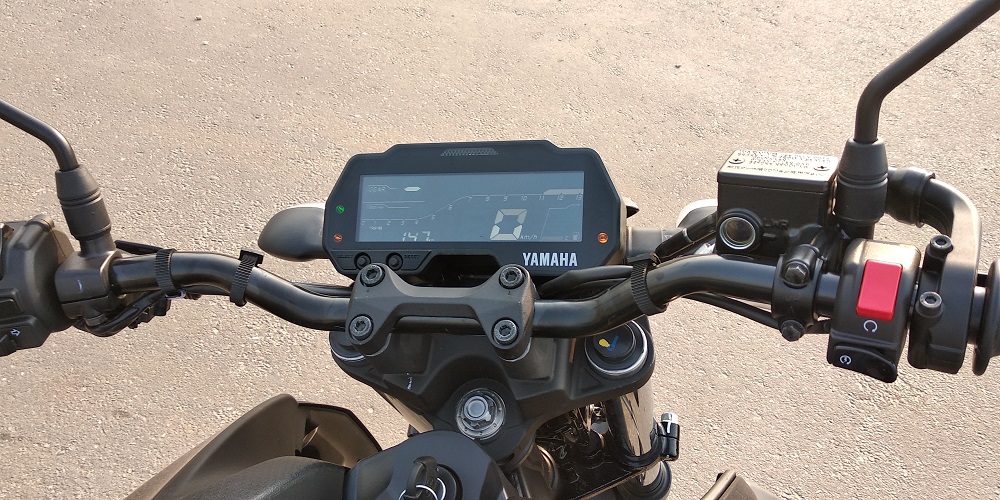 Some people will want to know that what is the differences between Indonesian and Indian version? First of all the Indian version comes with ABS braking system that Indonesian doesn't. In front telescopic fork suspension used rather than Up side Down suspension. In Indonesian version, 110/80 section tyre was used in front where Indian version used 100 section. Global edition's rim was painted with various color but Indian edition got only Black color scheme. Indonesian version got slightly different single starter and kill switch but Indian version comes with FZ25's kill switch.
In additional feature, it got grabrail, mudguard and saree guard which Indonesian version didn't had. Besides that there are also some changes in alloy pattern and tyre brand.
The bikers who love naked sports bike those can put Yamaha MT 15 in their top list.