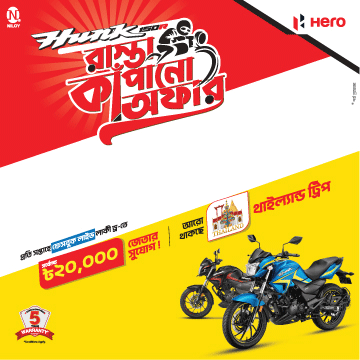 80cc bikes in Bangladesh are not mostly used or mostly demanded segment though once it was so demanded but now, different higher cc bikes are available in the market and so the usage of 80 cc bikes are reduced. Due to low price tags, still in the different rural areas of Bangladesh, these kinds of bikes are available and people used to buy them. However, most of the companies in Bangladesh have already stopped launching 80 cc bikes in the country because, at the same rate, people can have 100 cc bikes here. But still, some companies have kept the option open for those who are desiring 80 cc bikes now. Just a few different 80 cc bikes from different brands are still available in the market and today we would like to talk about the top five bikes among them which are still somewhat demanded.

Best 80cc Bike in Bangladesh
| | | |
| --- | --- | --- |
| MODEL | BRAND | PRICE (BDT) |
| Honda CD80 | HONDA | 86,000/= |
| Runner AD80S Deluxe | RUNNER | 85,000/= |
| Victor-R V80 Xpress | VICTOR | 70,000/= |
| Roadmaster Prime | ROADMASTER | 60,900/= |
| Runner Bike RT | RUNNER | 55,000/= |
# Honda CD80: Honda CD80 is undoubtedly a top-rated 80 cc bike in Bangladesh which is a low segmented product of Honda. Considering the brand value, it has no real rival in the country. It consists of an 80 cc engine that can generate 4.4 Bhp max power at 6500 rpm. The bike can make almost 80 kmph top speed and the average mileage is almost 70 km. The current price of the bike is BDT 86,000 only.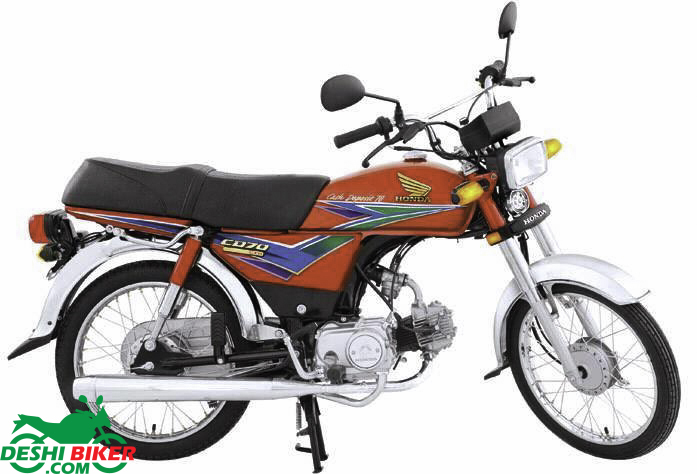 ---
# Runner AD80S Deluxe: Runner is a Bangladeshi brand and their product used to assemble in the country as well. Though, most of the parts used to import from China. However, they have an 80 cc bike in their stock. The bike is a Dayang Runner Deluxe AD80s. It is a good and a little different-looking 80 cc bike which has solid colors and a long seat. Though the seat is less comfortable but enough space to carry a pillion. It has good looking headlamp with long pillion grabrail. The silencer pipe is also long and solid metal. The wheels are alloyed with sharee guard added for the female pillion. It has a strong mudguard added so far. The bike AD80S used to provide good mileage and handsome speed to the riders and so, it would be among the top-rated 80 cc bikes in Bangladesh.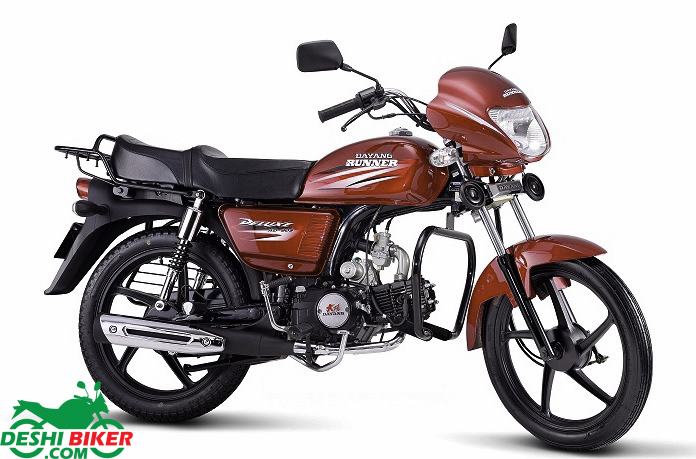 ---
# Victor-R V80 Xpress: If we consider top-rated 80 cc bikes in Bangladesh, we must say the name of Victor-R V80 Xpress. It is an excellent-looking 80 cc bike and at the first sight, it looks like a 100 cc bike. It has great looking and decent type fuel tank that can contain 9 liters of fuel with a long and comfortable handlebar. It has also a pillion grabrail attached. The headlamp and taillamp are attractive with a strong mudguard. Suspensions of the bike ensure proper comfort to the rider and pillion. According to the company, its average mileage would not less than 65 km. Consists of 5 Bhp in 7500 rpm max power, the bike can make more than 60 kmph top speed reportedly.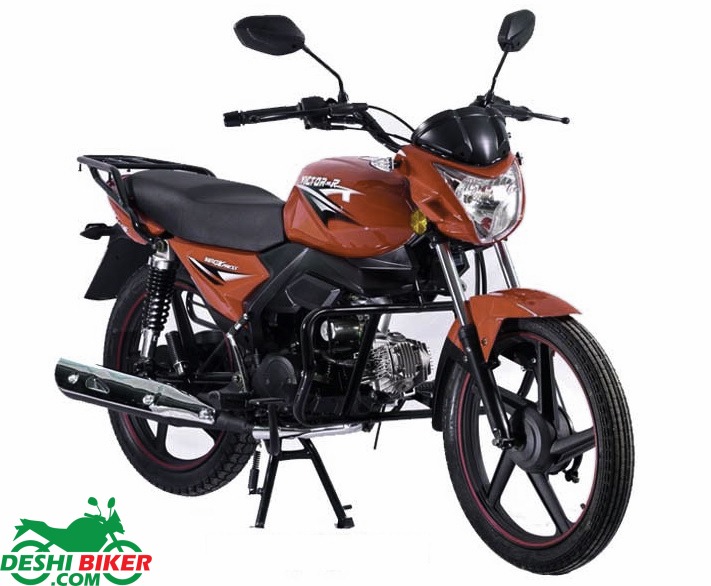 ---
# Roadmaster Prime: Roadmaster Prime is one of the cheap-rated 80 cc bike in Bangladesh which should be placed among the top-rated 80 cc bikes list as well. The bike has got some different features with it. It has a long and comfortable seating position with a long and suitable grab rail that can carry small baggage. Consists of an 84.41 cc engine, the bike Prime can make more than 70 kmph top speed. Besides, the bike is heavy which kerb weight is 106 kg. It has 10 liters fuel tank capacity with twin spring-loaded rear suspensions. The current price of the bike is BDT 64,900 only.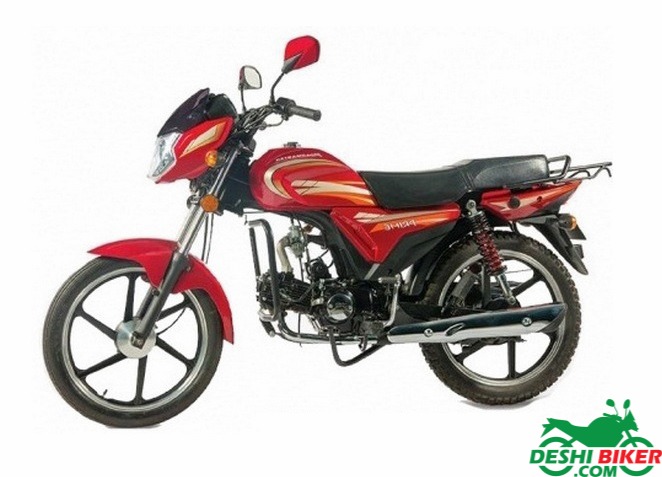 ---
# Runner Bike RT: Runner Bike RT is just another top-rated 80 cc bike in Bangladesh which is a product of the Runner Automobiles Limited, a leading domestic motorcycle manufacturer brand in Bangladesh.. It is a standard-looking bike that has similarities with the rest same segment bikes considering seating position and fuel tank. This motorcycle gets multi-colored body decals, a large pillion grabrail, big and well-padded stair seat, well-made engine cowl, twin shock suspension, exhaust with aluminum cover muffler and many more features. It has a four-speed gearbox and the speed of the bike is great. However, it is one of the fuel efficiency bike in the segment which would provide great, comfortable and smooth riding experience.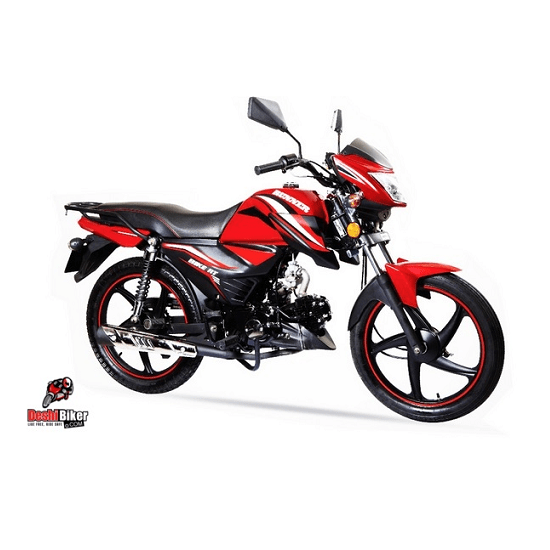 ---
According to the above statistics, we have learned the top five bikes of the 80 cc segment where we put Honda CD80 as the top. Basically, in Bangladesh, you would not find any option to buy an 80 cc bike because different top segment bikes are available at a reasonable price. But 80 cc bikes would give you more mileage than them no doubt. If you are looking for an 80 cc bike to buy, can consider the above options.