Cruiser category bike is not much popular in Bangladesh but recently the usage of the category is increasing. So, different companies have already launched their cruiser products in Bangladesh. Basically, cruiser bikes are heavy in looking with top-rated engine technology. But also this category of bikes used to provide poor mileage. Today we would like to talk about some top-rated cruiser bikes in Bangladesh which are much popular than others. Let's see the top five cruiser bikes in Bangladesh below.
Best Cruiser Bikes in Bangladesh

| | | |
| --- | --- | --- |
| MODEL | BRAND | PRICE (BDT) |
| Suzuki Intruder 150 | SUZUKI | 275,000/- |
| Bajaj Avenger 160 Street | BAJAJ | 226,500/- |
| UM Renegade Commando | UM | 242,000/- |
| Keeway K-Light 150 | KEEWAY | 167,500/- |
| Lifan K-19 | Lifan | 260,000/- |
| Haojue TR 150 | Haojue | 144,000/- |
| Regal Raptor Daytona | REGAL RAPTOR | 260,000/- |
| UM Runner Renegade Sport | UM | 255,000/- |
---
Suzuki Intruder 150
Suzuki Intruder 150 is the most attractive cruiser bike in Bangladesh. The bike has complete unique body design with long, comfortable and sporty seating position. It has bit classic designed headlamp which is round but from the front, it's unique looks can impress you. The silencer pipe is more stylish along with aggressive design engine guard. The engine displacement of the bike is 154.9 cc which can produce 14.6 Bhp max power in 8000 rpm. The engine is four stroke, one cylinder and air cooled. Kerb weight of the bike is 148 kg which can make at least 120 kmph top speed. Besides, the bike used to provide good and handsome mileage. Suzuki added ABS braking system into this bike. This bike available in two variations, these are carburetor and fuel injection.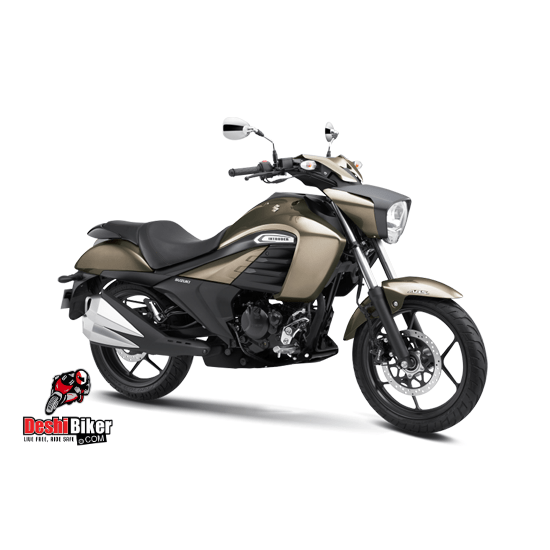 ---
Bajaj Avenger 160 Street
The leading Indian motorcycle manufacturing brand Bajaj recently launched the updated and bigger version of Avenger Street 160 in Bangladesh. This new edition is now available with a single-channel ABS braking system and looks slightly different from the previous version. Bajaj improves the engine performance of this bike than the previous version. This new 160cc version is equipped with a single-cylinder, four-stroke, DTS-i, air-cooled engine which can produce 15 PS maximum power at 8500 rpm and 13.7 Nm of torque at 7000 rpm.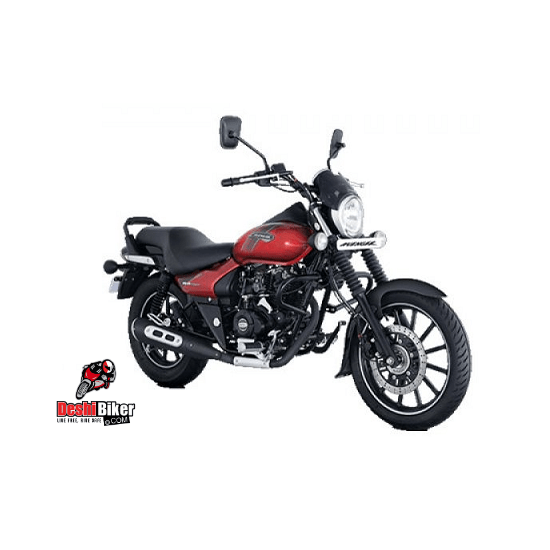 ---
UM Renegade Commando
UM Renegade Commando is obviously a top rated cruiser bike in Bangladesh where the brand UM is the origin of America. The bike possesses gorgeous and heavy lookings which makes it as one of the most attractive cruiser bike as well. It has muscular and bigger fuel tank with classic round headlamp. The seat is splitted but much comfortable. It has stylish mirror added where the front panel is updated but classic designed. The suspensions are heavy and ensures proper comfort. Besides the tyres are wide enough and so, it's balance is very good. Consists of 150 cc engine, it can generate 18 Hp max power in 8000 rpm. Besides, the combination of disc and drum brakes, the bike would provide better controlling than same segment bikes. Dry weight of the bike is 127 kg which can carry 175 kg maximum weight reportedly.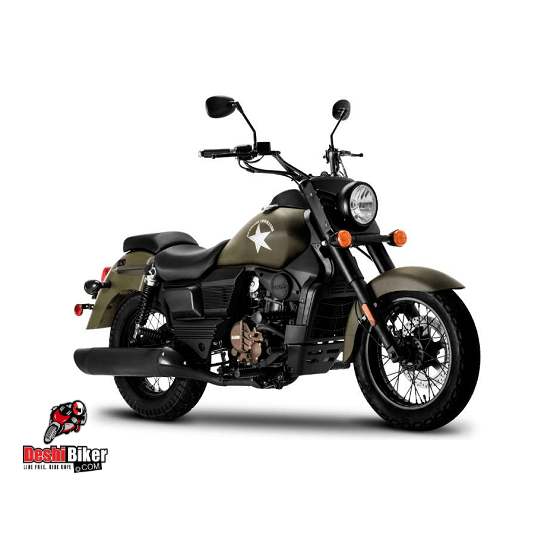 ---
Keeway K-Light 150
Keeway K-Light 150 comes with classic cruiser design and graphics. Its headlamp, Seating position, Exhaust and engine cowl looks stunning. It also gets a powerful engine which will give confidence in highway and long riding. This cruiser bike comes with stunning looks and perfect cruiser design. The handlebar and seating position is perfect for long riding. Matte paint scheme and round shape headlamp gives it a classic look. This 150 cc cruiser also gets a decent amount of engine powertrain. This air-cooled engine can churns out 11.4 bhp maximum power at 8500 rpm and 10 Nm peak torque at 7500 rpm. Keeway uses beefier tyres in both wheel where 90/90-17 in front and 130/90-15 section tubeless tyres in rear. This two wheeler also gets a handsome average mileage close to 40 km/l. This bike also launched with 3 new shades which are Silver, Black and Red. The market price of this bike is 167,500/- .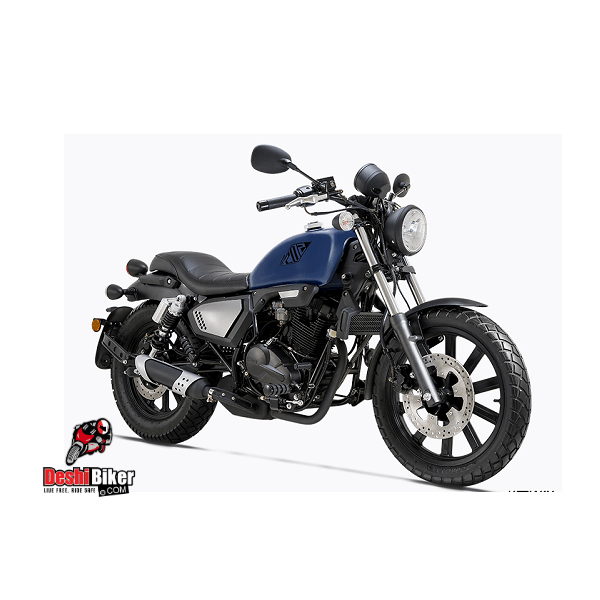 ---
Lifan K-19
Lifan launched this premium quality cruiser motorcycle in the middle of 2020. Though Lifan is a Chinese origin motorcycle manufacturer company but already the got popular in Bangladesh for their performance orient engine. K-19 is a large and comfortable cruiser motorcycle for any heighted rider. This bike mated with a Single-cylinder, water-cooled, fuel injection,4-Stroke, 149cc engine that can produce 14 Bhp maximum power at 8500 rpm and 13.5 Nm of torque at 6500 rpm. Because of the EFI engine, the mileage will also be improved than a carburetor engine. Single piece up-raised handlebar and well placed foot position will confirm comfortable ride.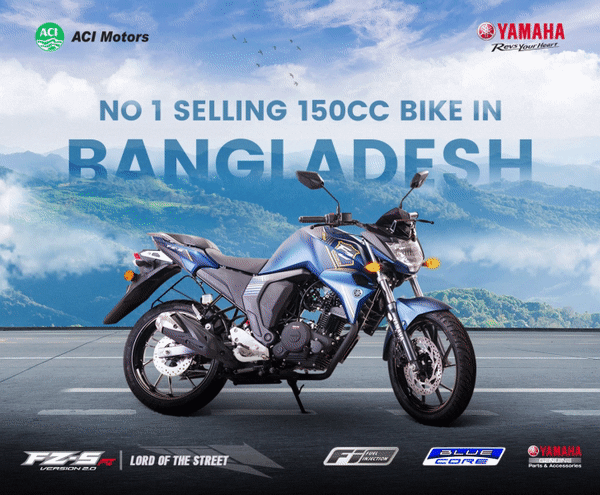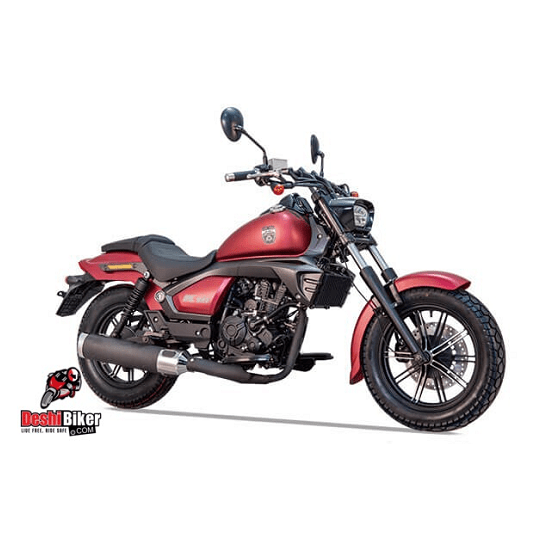 ---
Haojue TR 150
Haojue TR 150 comes with a stunning and eye-catchy design. This bike bike can easily noticed by anyone for its outlook. Its muscular fuel tank gets glossy paint scheme and an extension kit under the tank. You will find some silver colored plastic kits in its body.  But don't get fooled to think of aluminum. But the headlight hood, handlebar, rear view mirrors and the engine crush guard are aluminum. Haojue TR 150 has a Air Cooled, 4 Stroke, Single Cylinder, 149cc engine that can produce 11.1 Bhp maximum power at 8000 rpm and 11.4 Nm of torque at 6000 rpm. Though it's quite low engine power output for a 150cc motorcycle but as a cruiser, it's seem to be enough. For a smooth transmission they used a five speed gearbox and a wet multi-plate clutch. This bike can gain the top speed of around 105 km/h and can provide 42 km/l average mileage.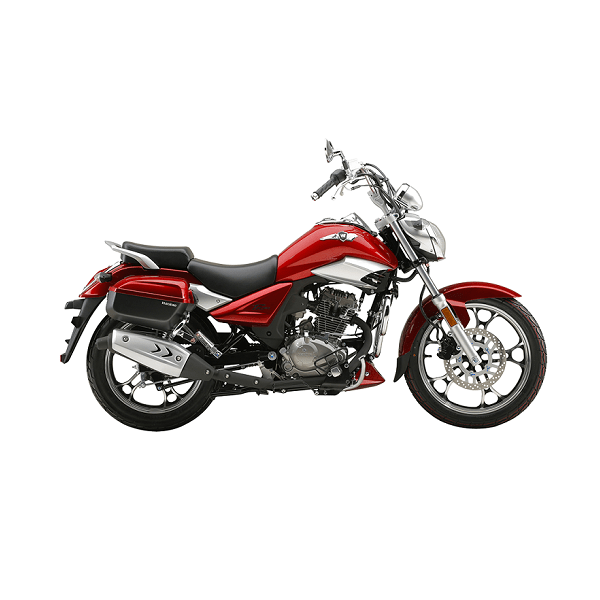 ---
Regal Raptor Daytona
Regal Raptor Daytona is one of the top rated cruiser bike in Bangladesh which is basically a 150 cc bike. It is undoubtedly a great looking bike with muscular fuel tank and sporty seating position. All the features of the bike is fully updated with classic front end. It is a stylish cruiser bike which has very wide rear tyre. The silencer is very eye catching with attractive engine guard. It has 150 cc water cooled engine with inside balance shaft. Consists of 18 Bhp max power, the bike can run with 140 kmph top speed. Besides, the bike is pretty heavy which weight is 170 kg. In front there are dual hydraulic disc attached and single disc attached in the rear end of the bike. It's reported price in Bangladesh is BDT 260,000 only.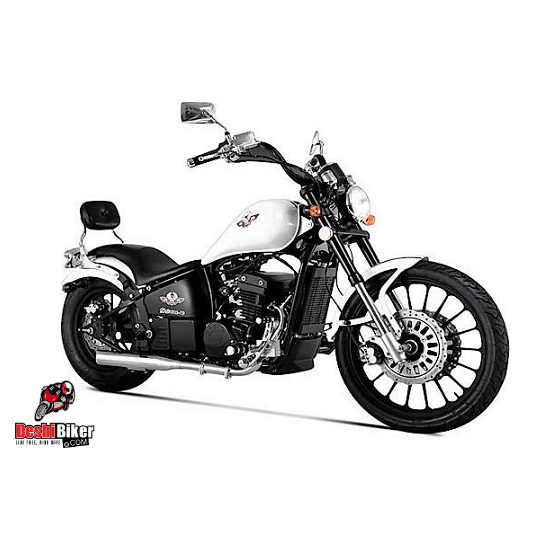 ---
UM Runner Renegade Sport
This cruiser bike manufactured by famous USA motorcycle brand UM (United Motors). Recently, our domestic brand Runner started to import UM bikes. This bike comes with sharp and pure cruiser look and classic design. The fuel tank and side body frame looks solid. The seating and handle bar position is ergonomic. Seat is wide enough for comfortable long journeys. The round shape classic headlamp got a stunning cowl. Lets talk about its powertrain. This 149 cc displacement engine can produce 14.5 bhp maximum power at 9500 rpm and 12 Nm torque at 8000 rpm. It also has a 6 speed gear box for better and smooth transmission. This cruiser can not provide average mileage 35 km/l above. The market price of this bike is 255,000/- only.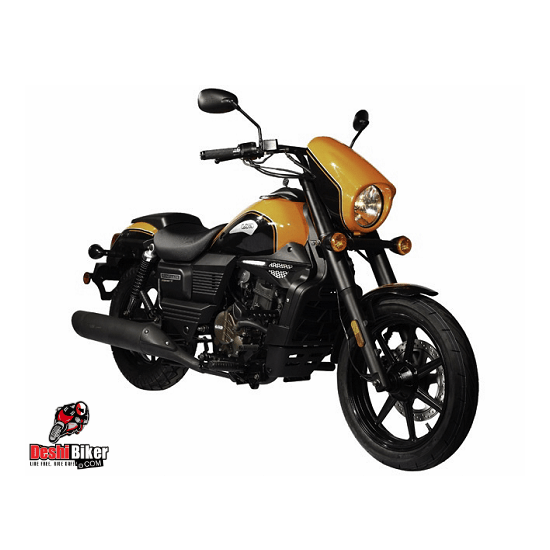 ---
According to the above statistics, we present the top six list of cruiser bikes in Bangladesh. Excluding them some other cruiser bikes are still available which are also great. But considering the best, above six are the much popular in Bangladesh no doubt.