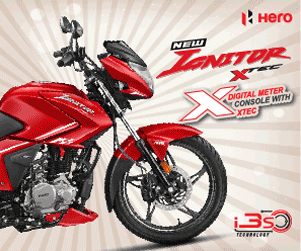 Dhaka is known as the city of jam and it's very difficult to move from one place to another. Here scooters can play a big role to transport quickly. Generally, female riders prefer scooter and nowadays scooter is also popular in Bangladesh. Demands of the scooter are increasing day by day and male, female riders are like it. Because it's easy to control and comfortable in riding. Scooters also get large storage for carrying goods. 
There are many motorbike companies in Bangladesh and they had also launched many scooters here. Day by day the buyer of the scooter is increasing. Many motorbike companies like Yamaha, Suzuki, TVS, Bajaj have launched scooters in recent years. For the demand for scooters, many brands are also planning to launch scooters in the Bangladesh market.

Honda ADV 150
Honda ADV is a stylist scooter that comes with lots of features and advantages, basically it's a max scooter that is made for highway rides and long drives. ADV is powered by 150cc 4 storks single cylinder engine which can generate 110 kmph top speed, 11.8 kW @ 8,500 rpm maximum power and 14.7 Nm @ 6,500 rpm maximum torque. Honda infuses single channel anti-lock braking system (ABS)  in the high-performing scooter Honda ADV 150. Its body dimension is pretty enough, 795mm seat high, 1323mm wheelbase and 125 kg kerb weigh all perfectly distributed. Honda AVD's fuel tank can contain 8 litters, it is estimated that ADV can reach 45km mileage.
TVS Ntorq 125
TVS Ntorq Race Edition has Stealth aircraft-inspired design which is pretty eye-catching. The tail lamp, unique-looking wheels, and stunning headlight give it sporty look. The Ntorq has sports chequered flag graphics along with a 'Race Edition' emblem which looks pretty cool. TVS Ntorq is equipped with CVTi-REVV 124.79 cc, single-cylinder, 4-stroke, 3-valve, air-cooled, SOHC engine that provides 6.9 kW @ 7000 rpm max power and 10.5 Nm @ 5500 rpm maximum torque. It can deliver a good acceleration rate and has an automatic gearbox for better transmission. It can reach a top speed of 95 km/h. TVS Ntorq is now available in three amazing colors Red Black, Yellow Black and lastly Marine Blue.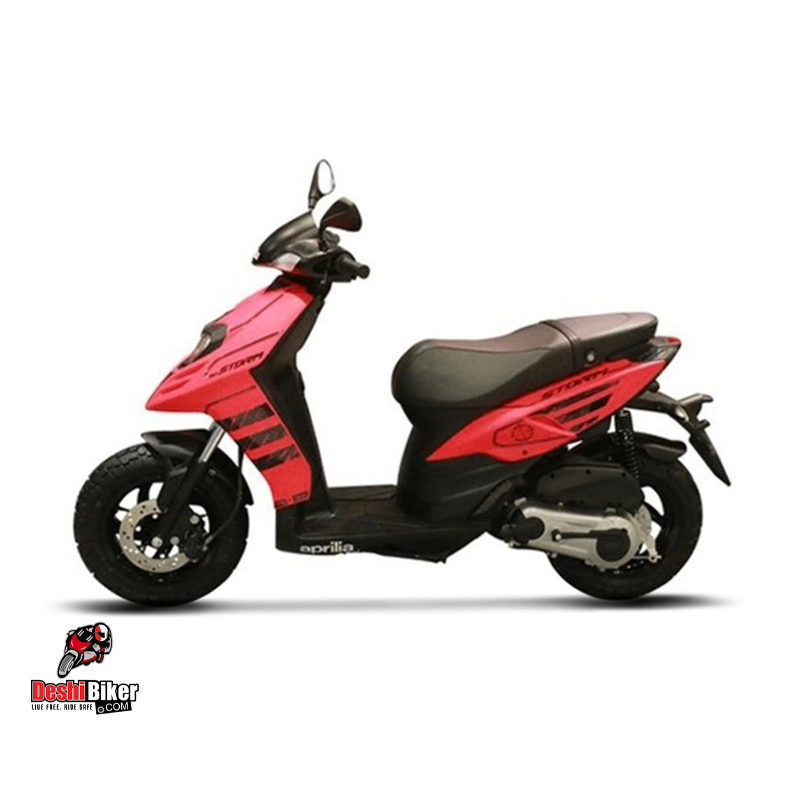 Aprilia Storm 125
Aprilia Storm 125 has a 124.45 cc four-stroke, air-cooled, SOHC engine that can produce  9.78 BHP maximum power and 9.6 NM torque. It has a good acceleration rate. Its Transmission has a v belt automatic gearbox. This scooter can reach a top speed of around 100 kmph. Its 1985 mm lenght, and its seat height is 780 mm. Alloy wheels are used in this scooter where the wheel size is 1365 mm. Tubeless tyres are used in both front and rear wheels. where the font size is 120/80 – 14 and the rear is 130/80 – 14. It also has a good ground clearance of 155 mm. The manufacturer claims that it can provide 45 km mileage.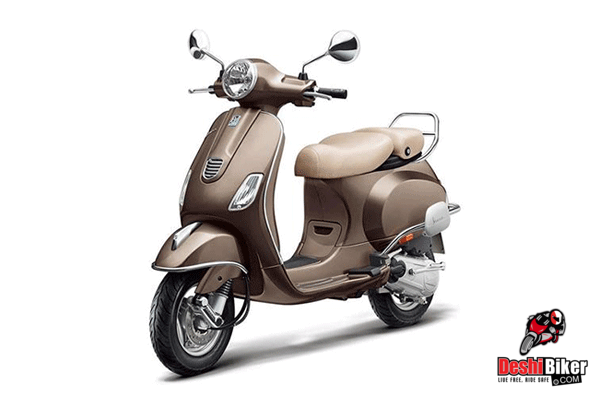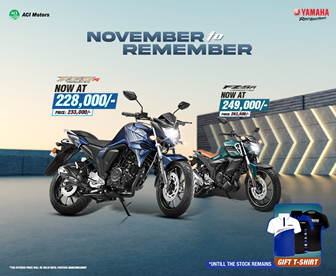 Vespa Elegante 150
Vespa is a sister concern company of Italian famous scooter brand Piaggio and they are very popular for their quality scooter. Vespa recently launched their one of the best feature scooter Vespa Elegante. Vespa Elegante is a 150cc scooter, which can generate 11.4 bhp @ 7,000 rpm maximum power. This petrol engine bike has an automatic gear system and the front brake is a disc and the rear brake is drum brake. It has also Hydraulic Shock Absorber suspension which will give you a very comfortable journey. Its carburetors engine can provide better mileage and Vespa also gives it a tubeless tyre.
More details of Vespa Elegant 150 are here.
---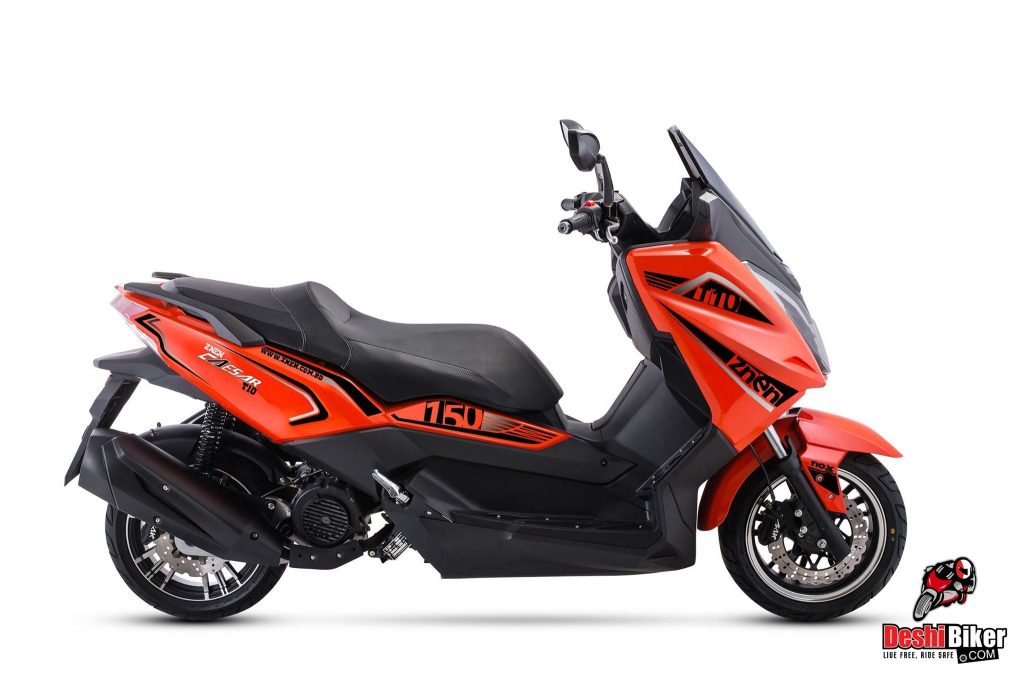 Znen T10
Znen is a Chinese scooter brand and they also launched many scooters. Znen T10 is one of the feature scooters of Znen. This scooter has many good features and they also want to make a good market for this scooter. They launched Znen T10 recently in Bangladesh and its price will 235,000 takas. Its engine can produce 16 BHP @ 9000 rpm maximum power and also deliver 14 N.M @ 9000rpm torque. This air cool engine has a double-disc brake and twin shocks suspension in the rear.
More details of Znen T10 are here.
---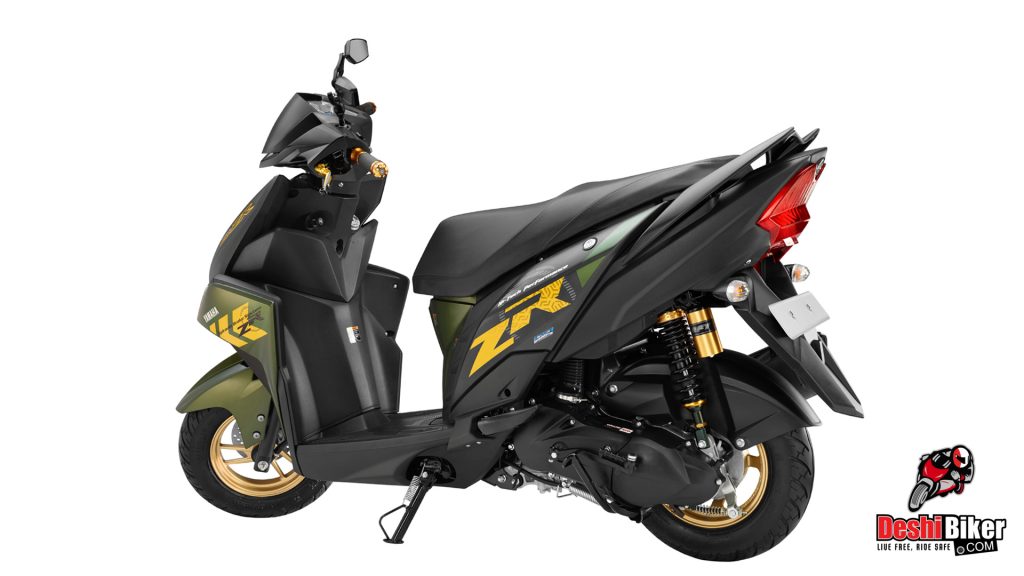 Yamaha Ray ZR Street Rally
Yamaha Ray ZR is another scooter from Yamaha which is another best featured Scooter of Yamaha. This one is the very first unisex scooter in Bangladesh. Yamaha recently launched the updated version of this scooter in Bangladesh and they fixed its price 165,000 takas. Yamaha Ray ZR Street Rally has 7.2 PS @ 7500 rpm engine power and it gets tubeless tyre, Kick and Self Start both systems. Yamaha Ray ZR has a disc brake in front and a drums brake on the rear side.
More details of Yamaha Ray ZR are here.
---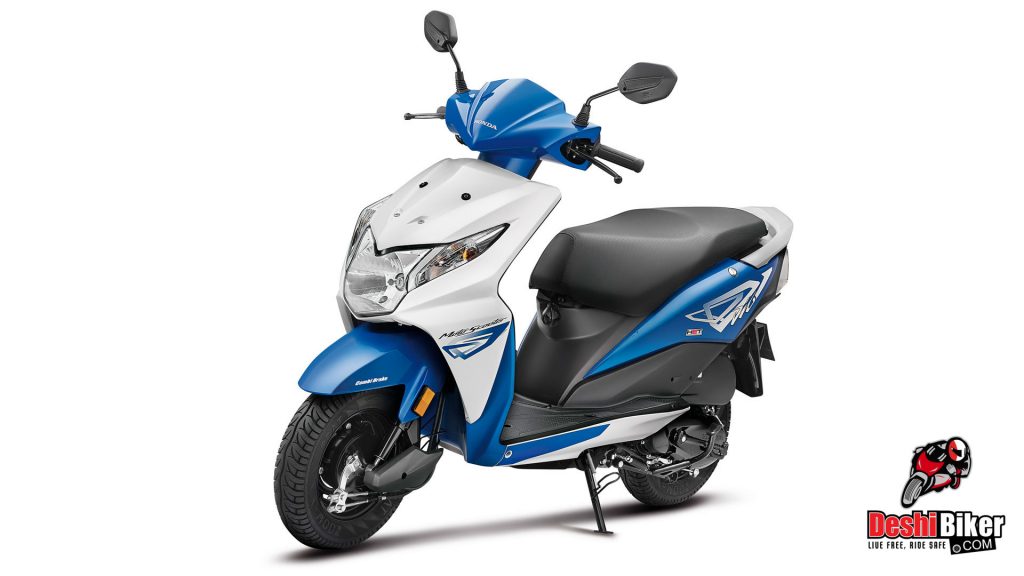 Honda Dio
Honda is a well-known Japanese motorbike brand and they are a very famous bike company worldwide. Honda has many popular sports bikes and they also launched one of the best scooters in Honda Dio. Honda Dio has many new features and it is one of the best scooters recently launched. Honda Dio has an 8.11 PS @ 7000 rpm power engine also added kick and self start, tubeless tyre, and a drum brake on the front and rear side. Honda also gives it CBS braking system.
More details of Honda Dio are here.
---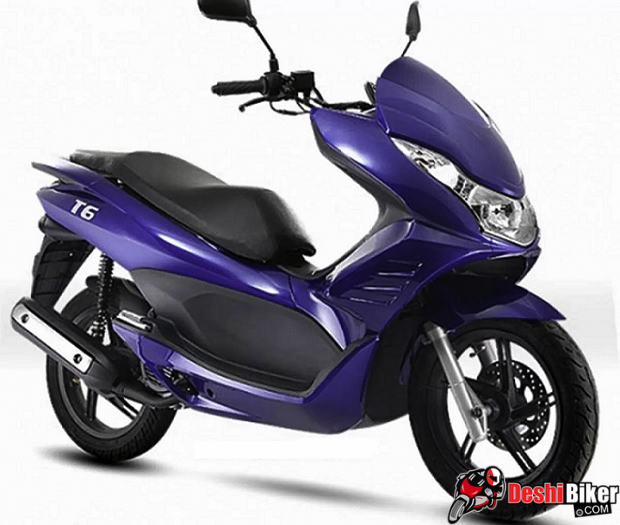 Znen T6
Recently Znen has launched many scooters and here Znen T6 one of the best scooters of them. This Chinese brand is well known for its standard and quality scooters. Znen T6 is one of the powerful scooters and it can churn out 12.9Kw @ 8500 rpm max power and 12.5Nm @ 5500rpm torque. Znen T6 also has an air cool engine cooling system and its front brake is a disc and the rear brake is the drum. Its price is 160000 taka in Bangladesh.
More details of Znen T6 are here.
---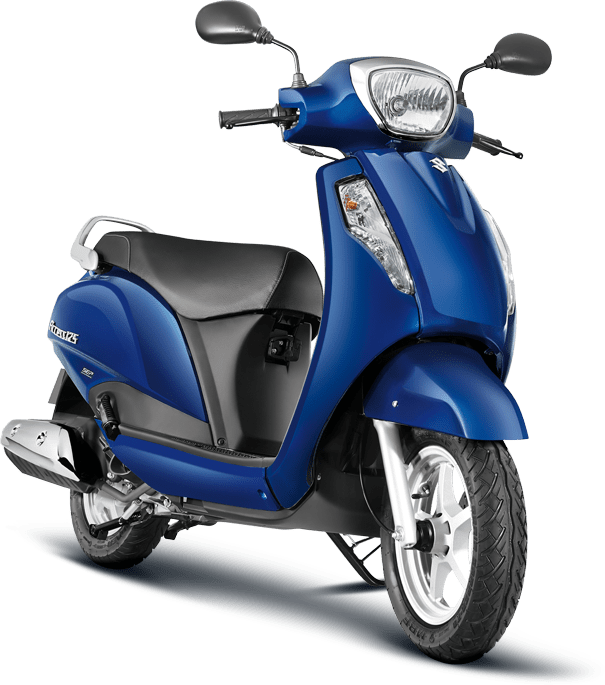 Suzuki Access
The Japanese motorcycle giant Suzuki is one of the most popular motorcycle brands. They have many racing sports bikes and they recently launched some scooters and the most popular one is Suzuki Access. Suzuki Access engine can generate 8.4 bhp @ 7,000 rpm power and this engine also produce 10.2 Nm @ 5,000 rpm torque. Suzuki Access gets a drum brake in front and rear and uses the tubeless tyre. It is also a very comfortable scooter and they made it for all types of riders.
More details of Suzuki Access are here.
---

TVS Wego
TVS is an Indian motorcycle manufacturer company and they have many types of bikes. TVS is famous for its Sports and commuter segment two-wheeler and their bike is also very popular in Bangladesh. TVS has also many segments scooter and TVS Wego is one of them. TVS Wego can generate 8 Bhp maximum power at 7500 rpm and 8 Nm torque at 5500 rpm. TVS Wego has also a Carburetor engine and front and the rear brake is the drum. 
More details of TVS Wego are here.
---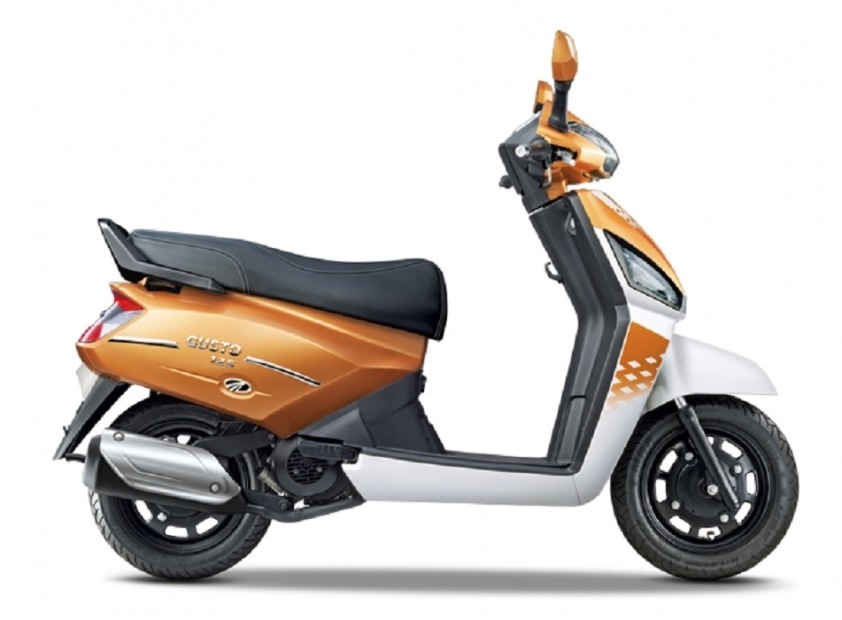 Mahindra Gusto 125
Mahindra and Mahindra Limited is an Indian company and they are famous for various Motor vehicles. Recently they launched their scooter Mahindra Gusto. Mahindra Gusto has a 124.6 cc engine which can produce 8.15 PS @ 7500 rpm power and it produces 10.0 N-m @ 5500 rpm torque. Here used drum brake in front and backside. The price of Mahindra Gusto 125 in Bangladesh is 146500 taka. More details of Mahindra Gusto 125.
More details of Mahindra Gusto are here
---
Here the top ten scooters of Bangladesh and here all are the companies are well-reputed motorbike companies. Yamaha Fascino, TVS Jupiter, Znen RX 150, Hero Pleasure are also the top-rated scooters. All the scooters are available in Bangladesh and you can choose your one from here.