These are the movies that inspire you to go for a motorbike ride. The art of adventure goes very well with motorcycle riding. There is no comparison of the excitement and freedom of a bike ride with any other way of transportation in the world of traveling. So, many filmmakers have made many films on motorcycle riding over the years.
We have made a list of 25 must-watch motorcycle riding and traveling movies that will enable the switch of your mood to go for the next big motorbike trip.
Here is our list of the 25 motorcycle riding movies, the name of which movies you may never have heard of or seen in your life, but it is true that if you are a bike lover then you will certainly enjoy the movies.
25 Renowned Movies about Motorcycle Riding
| | | |
| --- | --- | --- |
| No# | Movie | Release year |
| 1 | The Motorcycle Diaries | 2004 |
| 2 | On Any Sunday (Documentary) | 1971 |
| 3 | One Week | 2008 |
| 4 | Easy rider | 1969 |
| 5 | Riding solo to the top of the World (Documentary) | 2006 |
| 6 | On Any Sunday: The Next Chapter (Documentary) | 2014 |
| 7 | Long Way Round (Mini-series) | 2004 |
| 8 | TT3D: Closer To the Edge (Documentary) | 2011 |
| 9 | 12 O'Clock Boys (Documentary) | 2013 |
| 10 | The World's Fastest Indian | 2005 |
| 11 | Why We Ride (Documentary) | 2013 |
| 12 | The Wild Angels | 1966 |
| 13 | Dust to Glory (Documentary) | 2005 |
| 14 | Stone | 1974 |
| 15 | Hells Angels on Wheels | 1967 |
| 16 | Choppertown: The Sinners (Documentary) | 2005 |
| 17 | Electra Glide in Blue | 1973 |
| 18 | The Wild One | 1953 |
| 19 | Road to Paloma | 2014 |
| 20 | Hell Ride | 2008 |
| 21 | Akira | 1988 |
| 22 | The Born Losers | 1967 |
| 23 | Every Which Way But Loose | 1978 |
| 24 | Somewhere Else Tomorrow (Documentary) | 2013 |
| 25 | Torque |  2004 |
The Motorcycle Diaries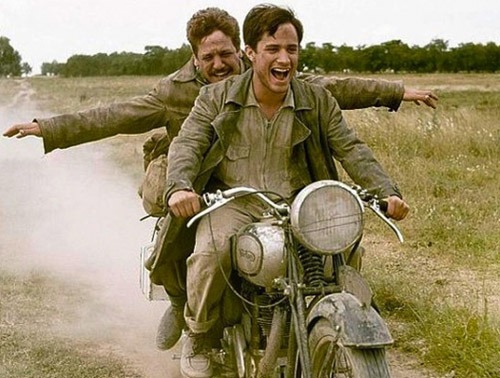 The Motorcycle diaries is a movie on a 23 year old Ernesto Guevara, who went on to become the internationally known, famous and iconic Marxist Guerrilla leader and revolutionary Che Guevara. The biopic mainly describes the 1952 excursion across South America which was done by Che Guevara and his friend Alberto Granado which was initially done by a motorcycle. As well as it is a road movie it also focuses on Che's youthful self-indulgence, various unfolds etc. In this journey,Guevara discovers the ultimate truth of his life and found his goal of life.
However, the role of Che Guevara was played by the Mexican actor Gael García Bernal who also played Che's role in the movie "Fidel" in 2002. The role of Alberto Granado was played by Rodrigo de la Serna. It was released in Spanish and Quechua language.
On Any Sunday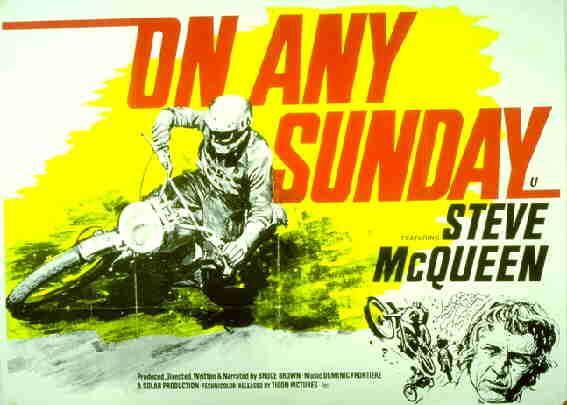 On Any Sunday is an Amercian documentary movie which was on motorcycle sport. It was directed by Bruce Brown. It was released in the year if 1971. In this movie Brown tried to show that in different motorcycle games different talents are needed and he has been successful in that we can say. If you watch this movie you will learn about the motocross racers that they are typically free spirited types, on the other hand desert riders want to ride or stay alone.
Steve McQueen acted in this movie along with many other motorcycle riders included Malcom Smith.
Many brands of motorcycle were featured in this movie which included  Harley Davidson, Honda, Yamaha, Suzuki, BSA, Bultaco, Triumph, Husqvarna, Hodaka etc.
One Week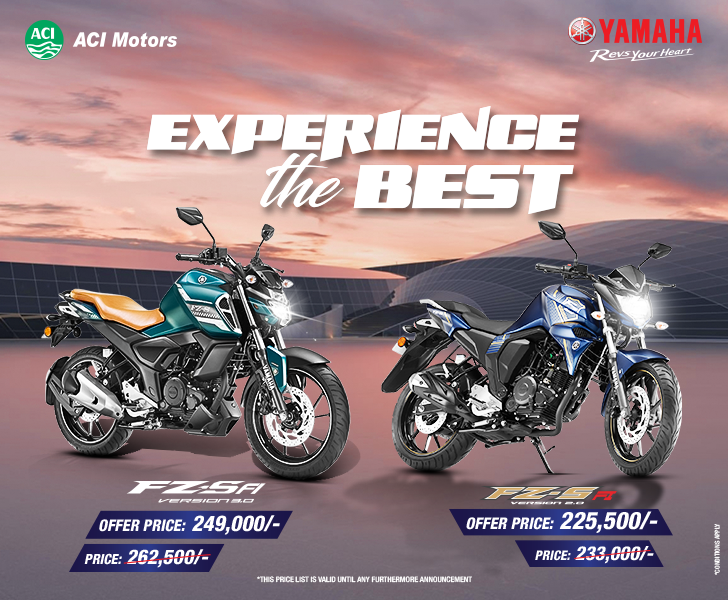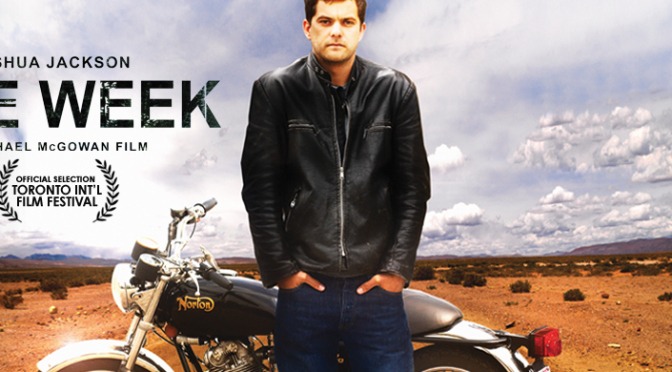 One Week is a Canadian drama film which is directed by Michael McGowan and starred by Joshua Jackson, Liane Balaban and Campbell Scott.
Joshua Jackson played the role of a cancer patient who requires immediate treatment, but rather he decided to go for a trip on his motorcycle from Toronto to Vancouver Island. In this trip he meets with several people and several incidents those help him to reevaluate his relationship with his fiancee, his job and finally his dream of being a writer.
Easy Rider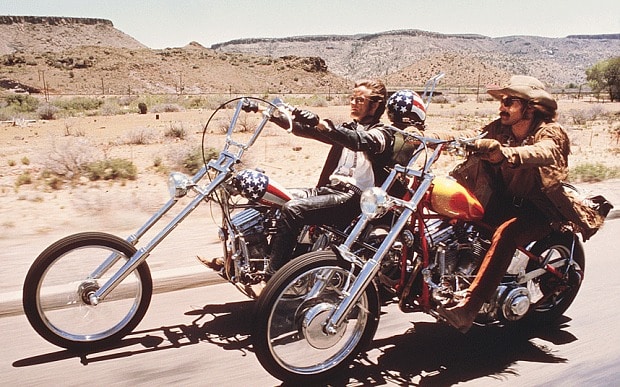 Easy Rider is a American Motorcycle travelling movie which was released in 1969. This movie tells a story of two Motorcycle riders who journey through the American Southwest and American South after they sold a large amount of cocaine in the are where they used to live in.
Peter Fonda and Dennis Hopper have respectively acted in the role of Wyatt a.k.a. Captain America and Billy.
Four Harley Davidson Hydra-Glide bikes were used into making this film which were bought in an auction for only 500 dollars.
On Any Sunday (The Next Chapter)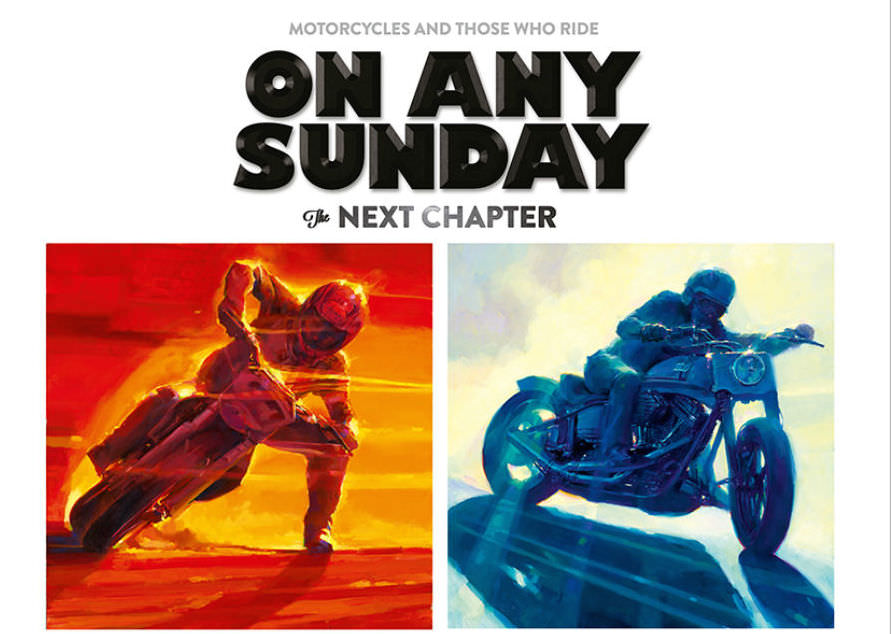 The first part of this movie "On Any Sunday" was released in 1971 which was directed by Bruce Brown. And after 43 years of that movie his son and renowned film maker Dana Brown made an sequel of this movie which shows the passion for the bikes as stronger than ever. He tried to capture the actual meaning of bike riding in USA and the whole world. Some famous MotoGP bikers have acted in this film such as Robbie Madinson, Marc Márquez, Travis Pastrana, Dani Pedrosa etc. You will definitely want to watch this movie as you will find the passion for race and the thrill of a bike ride through this movie.