MT is one of the cost-effective and safety provider helmet brand in Bangladesh. Their most of the helmets are ECE, DOT and Snell certified. Raida Trade International is the sole distributor of MT Helmets in Bangladesh. They are trying to provide original MT helmets to their customers.
Countrywide MT Helmets Authorized Shop List
Find few of recent singing with dealers.
Auto King
22 BGB Market, Sector # 07, Uttara, Dhaka. Call 01783-807917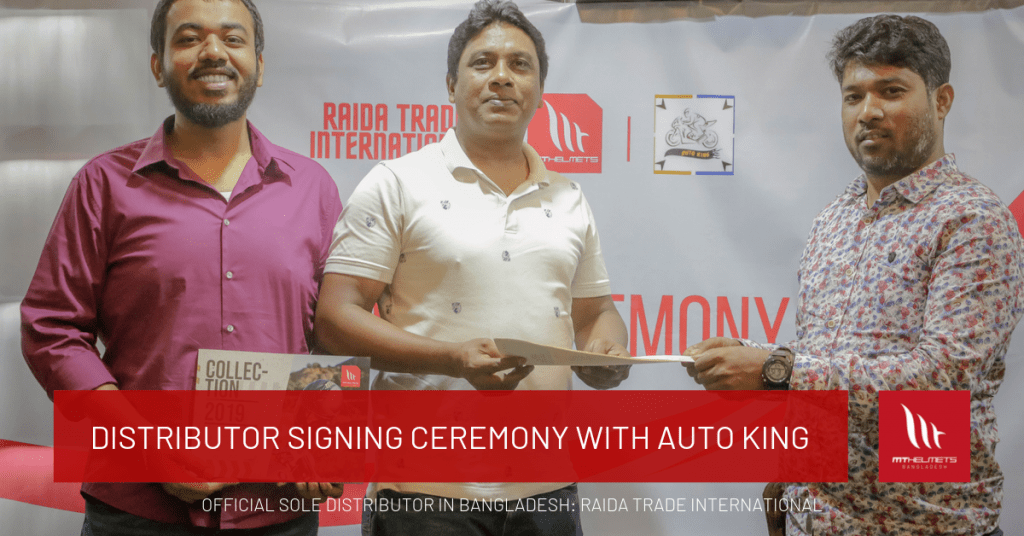 2. Ayat Enterprise
896 Aziz Market,1st floor, D.T. Road, Kodomtoli, Chittagong. Call 01618-000014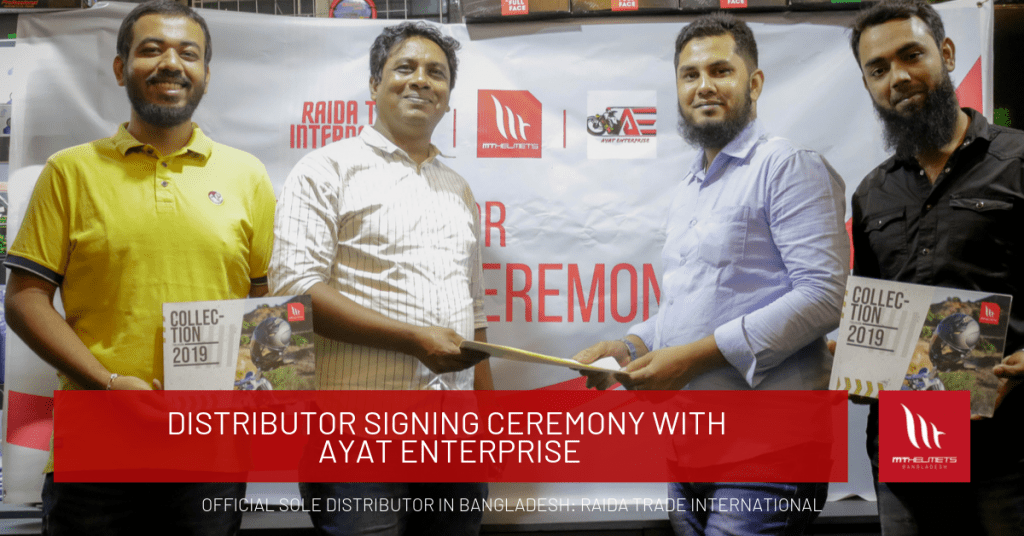 3. R. k. Motors
18/A Shalikchora, Earshadnagar, Tongi, Gazipur.
Call 01912-750018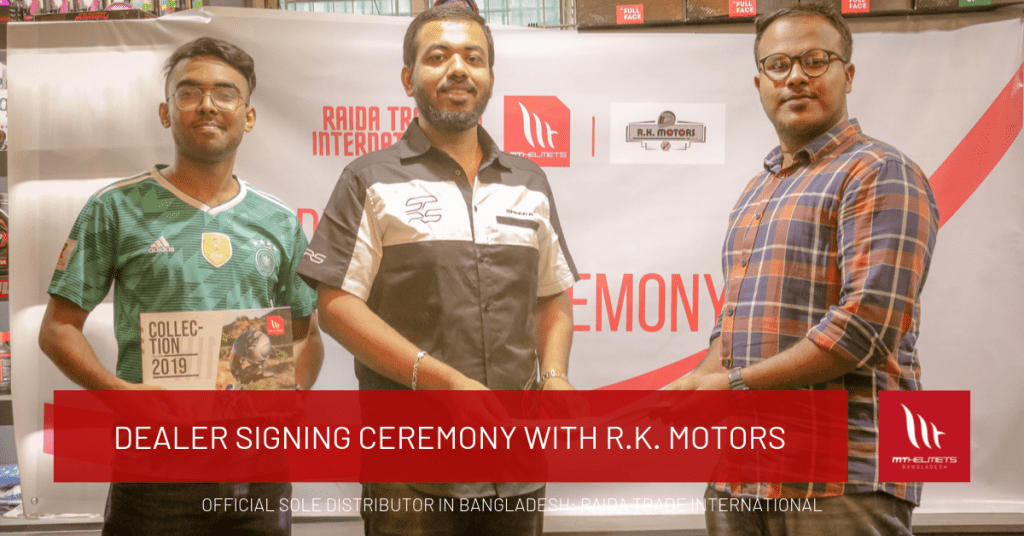 4. MotoX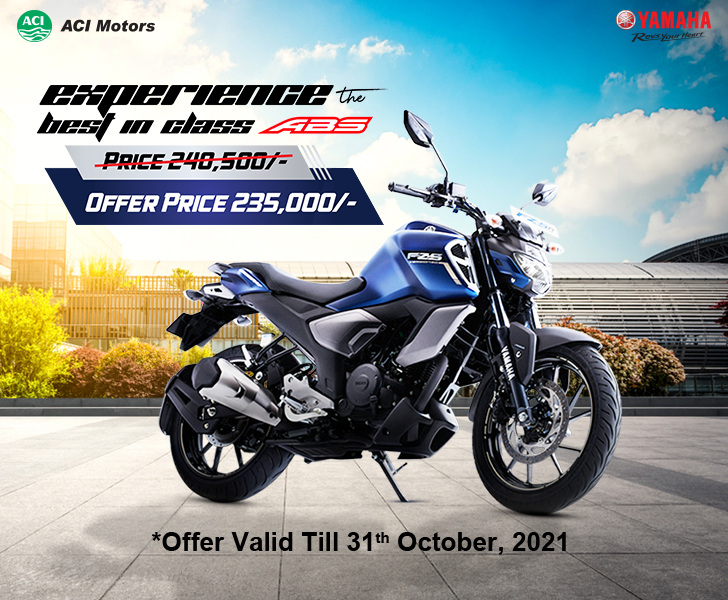 Work Moto X, Bangshal Rd, Dhaka Call 01733-949906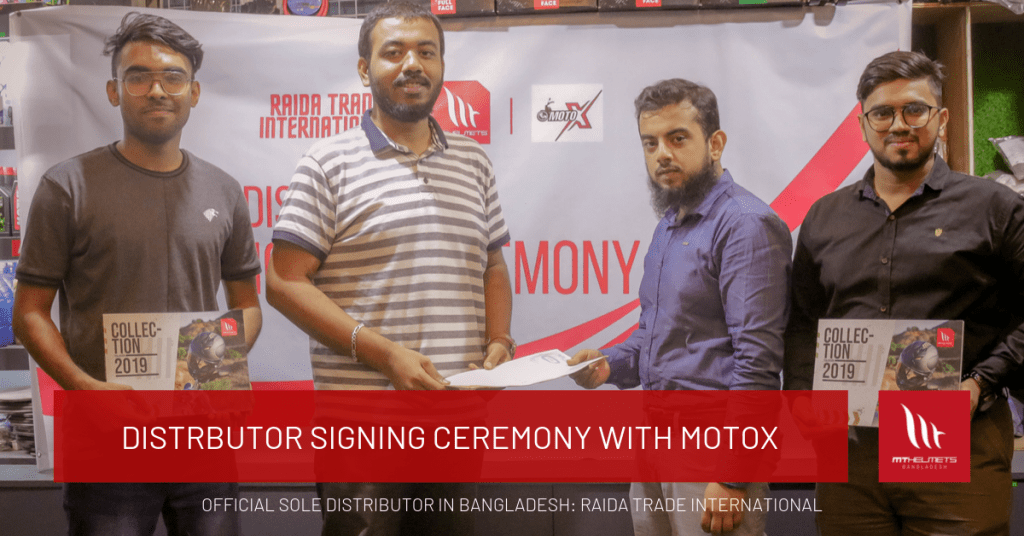 5. Bike Fair
592-C/A, Malibagh, Chowdhurypara, KhilgaonDhaka, Bangladesh. Call: 01921-809022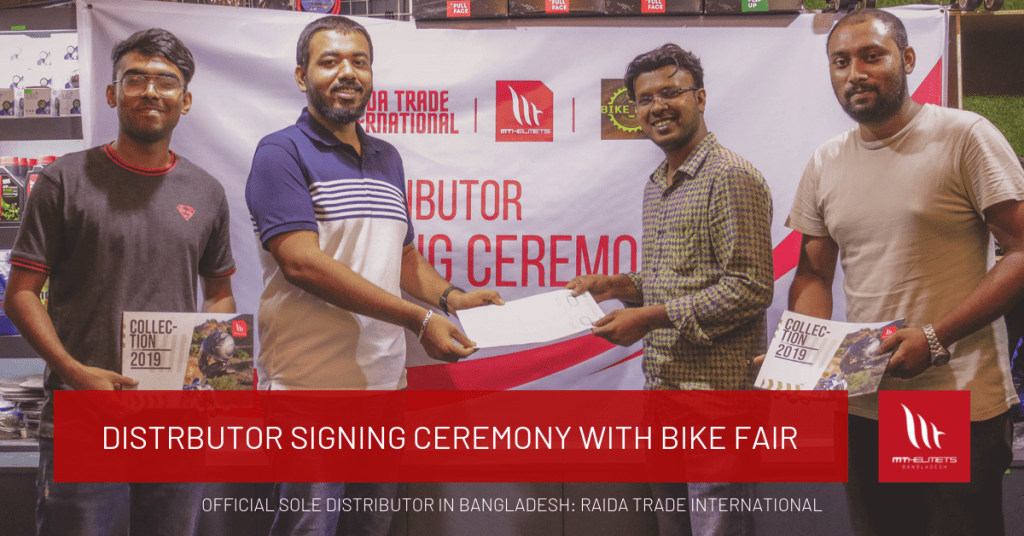 6. Bikers Ocean
Shahjadpur, Badda, Dhaka, Bangladesh. Call 01680-742615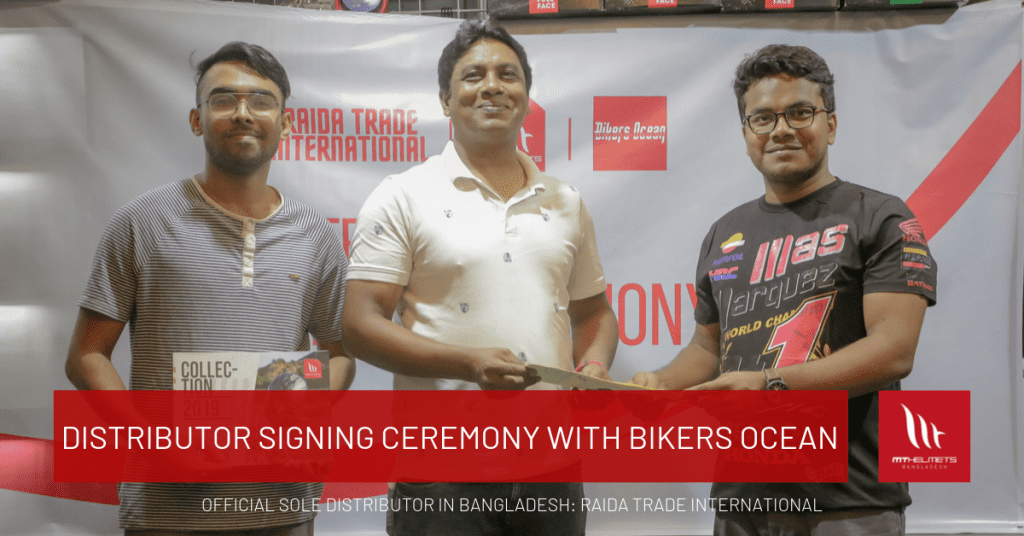 Now you can find original MT helmets at these authorized dealer points.