In our country, there is a huge demand for cruiser motorcycles. Hence, Cruiser motorcycles are usually made for higher cc segment, but there is a cc limitation in Bangladesh. Because of that, it's a little bit difficult to find a performance orient cruiser bike in the 165cc segment.
If you ask a passionate biker that which one is the best cruiser bike in Bangladesh, then almost everyone will agree that the answer would be the modern cruiser Suzuki Intruder 155. Rankon motorbikes Ltd the authorized distributor of Suzuki motorcycles in Bangladesh recently launched the EFI version of Intruder 155. Today we would tell you all that you need to know about the new Suzuki Intruder. So let's start.
The previous version of Suzuki Intruder was available with Carburator fuel supply only, but the new version equipped the EFI fuel supply. This is the major and only change of this bike. It can be said that it will give more mileage than ever before. Though many bikers already have the knowledge about this bike, but we will try to show you details of every feature.
Suzuki has always brought us unique bikes with unique design and visual effects. Suzuki Intruder series is not only just popular in Bangladesh, but it's also known by all over the world. Intruder 155 is the lowest segment bike in the Intruder series and it's called Baby Intruder. Its design pattern is much looks like the higher segments Intruder. This cruiser looks pretty much bulkier than other cruisers available in Bangladesh. The bike has been made up of 20 different body panels. Both the front and rear sides are quite wide. The wide angular dual-port exhaust looks amazing and also got matte chrome finished which is pretty much accurate with its design. The mirrors are also getting chrome finishing.
Intruder's tyre, wheels, chassis and suspensions are taken from the Suzuki Gixxer and Gixxer SF. So it can be said that you'll get Gixxer's fill during the ride. Its ignition switch is mounted on the headlamp, which is slightly in the front. Which is quite new to us.
It's Junky Triangular Headlamp just gets the basic Intruder looks and design. It's equipped with an LED projection lamp. A crown-like structure over the headlamp looks great.  The side indicators and tail lamps are also LED. Why we choose cruiser motorcycles rather than a regular bike? For the highest riding comfort and control. In this case, Suzuki Intruder will not disappoint you at all.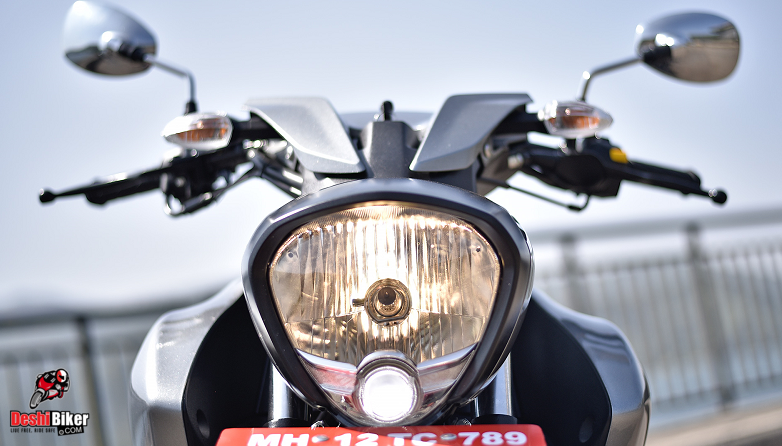 The riding seat is quite wider and comfortable. The handlebar is designed by adjusting its seating position. The overall riding position is enough comfortable but it can't provide you with a proper cruiser feel and it's almost like a standard commuter bike. For the 740 mm seat height, any height riders can ride this bike properly. Besides, its handlebar's Turning Radius is much less and this allows you to turn the bike very easily and it's also comfortable in city ride. Many people worry about the footrest when turning or whether it will stick to the ground. But Intruder's footpeg is pretty high and you don't have to worry about it.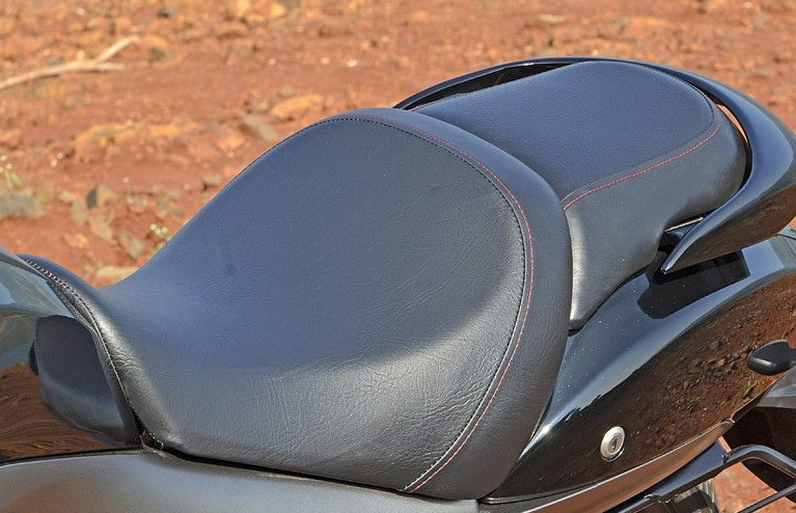 Apart from design and comfort, let's talk about this cruiser's engine performance. A few bikers knew that Intruder gets the same engine as Suzuki Gixxer. So those who have driven the gixxer will understand how refined its engine is and how its power is delivered. In fact, it's engine design is also remain the same.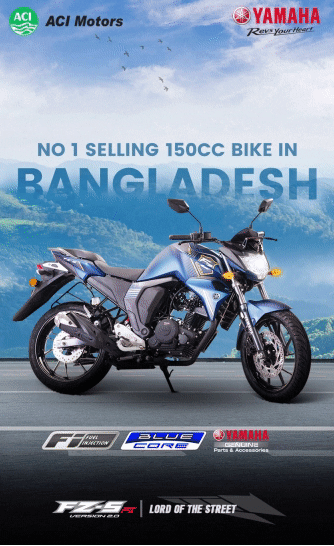 This Baby Intruder is equipped with a 4-stroke, single-cylinder, two-valve, SOHC, 154.9 ccs, air-cooled engine. But the Liquid-cooled system would have improved engine performance. The engine can churn out 14.6 bhp maximum power at 8000 RPM and 14 Nm torque at 6000 rpm. 5-speed gearbox and wet multi-plate clutch are used for smooth transmission. A cruiser bike's top speed is slightly lower because of its bulkiness.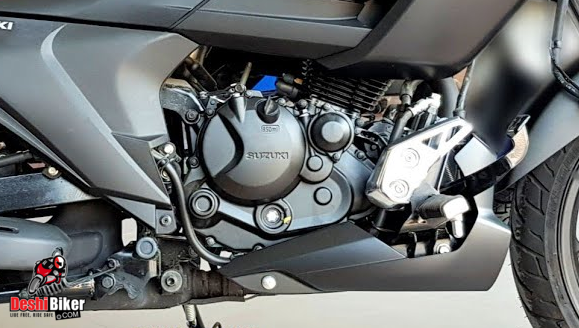 Its dimensions are just like another cruiser bike and slightly bulky. Though it looks heavy but it only weighed 148 kg. Which is 8 kg heavier than Gixxer SF and 13 kg than a regular naked version of Gixxer. In addition, its ground clearance is 170 mm which is very effective for our country's roads. The wheelbase size of this bike is 1405 mm and it contains 11 litres of fuel.
Now talk about its braking system. The intruder is the only cruiser bike in Bangladesh that uses ABS. Though it's single-channel but quite effective. This bike gets 266 mm in the front wheel and 220 mm disc brake in the rear, that can also be noticed in Gixxer. Bybre Caliper is used on both brakes of Intruder, but Gixxer gets Bybre in the front and Nissin caliper in the rear wheel.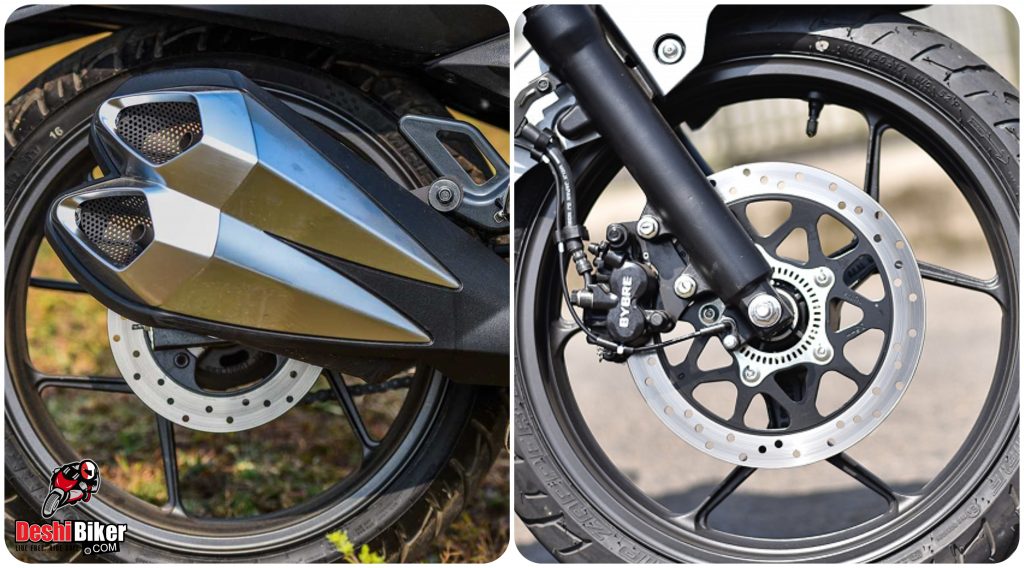 Let me remind you once again that the suspension, chassis, wheel, etc. are sourced from Gixxer. It gets 41 mm telescopic fork in the front and 7-step mono-shock suspension in the rear wheel. You can adjust the rear suspension as your comfort zone. Besides from suspension, it gets 100/80-17 section tyre in the front and 140/60-17 section tubeless tyre in the rear.
Intruder's dashboard is also sourcing from the Gixxer. The dashboard is fully digital and Informative. Along with the trip meter, Tachometer, odometer and fuel gauge, you will find all the necessary features.
The current market price of this bike is 299,000/- BDT. You can find the EFI version of Suzuki Intruder in all Rankon Motorbikes Ltd's authorized distributor showrooms.