Not only for bikers in our country but for almost all bikers around the world loves the cafe racer bike. Although the discussion and choice are tight, very few bikes in this category can be seen in Bangladesh.
Recently Speedoz LTD brought the Generic café Racer bike to their showroom. The design and looks of this bike are sourcing from the Thai motorcycle GPX Gentleman 200. However, its engine displacement is changed. So let's introduce you to the bike.
Cafe racer bikes have a slightly different structure than regular bikes.
Although the body panel and frame are not as masculine, but quite a powerful engine is used. Besides, its seating and riding position is quite unique. And this unique design and riding position is what attracts bikers. As mentioned earlier, the design was taken from GPX Gentleman 200. So those who know about the GPX Gentleman bike will get a good idea about this bike. Its fuel tank is quite sharp and well designed. Adjusting with its fuel tank has colorized rear panel, engine guard and front fender.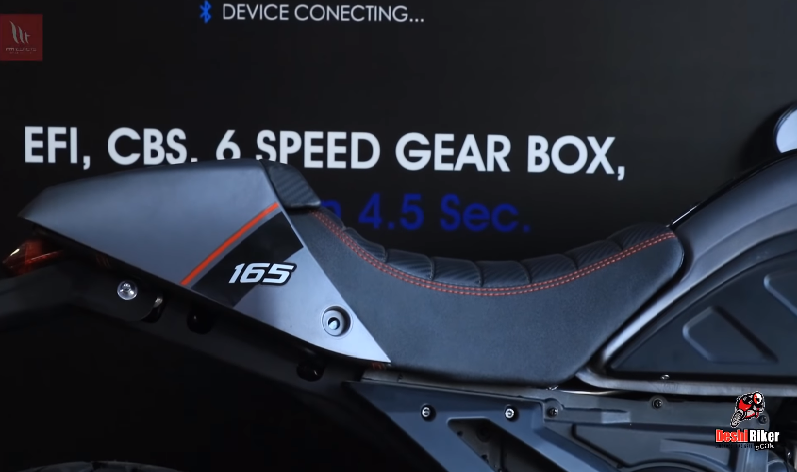 The new feature of the bike that caught our eye was its Pillion seat. There is a cover on the pillion seat. If you want, you can ride single or remove the cover and can ride with a pillion. The bike is made of metal, so it is not possible to break the body parts in any minor accident. Besides, its round mirror, headlamp, and dashboard give it a very classic look. Like the regular café racer bikes, it also gets the spoke wheel. There are two colors are available for this cafe racer. Those are Ash Matte and Glossy Black.
It is not possible to give a bike a sense of its correct engine performance without a long ride. Though it's new in the Bangladeshi market, that's why we didn't get any user reviews of this bike. But we hope its engine performance will quite good for its 165cc engine. So let's talk about its engine capacity.
The bike uses a 4-stroke, single-cylinder, 2 valves, SOHC, 164cc engine and an oil-cooled system to cool it. This 164cc engine can churn out 15 bhp maximum power at 8000 rpm and 14 Nm of maximum torque at 6500 rpm. From which we expect fairly good power delivery. This Café Racer uses the Carburator fuel system. As a result, City Ride's mileage can be 30 to 35 km per liter. Also used for the smooth transmission is a 6-speed gearbox and wet multi-plate clutch. We started the bike to hear its exhaust note and it didn't disappoint us.
The bike's suspension setting is quite premium. It gets Up Side Down (USD) in front and Swingarm mono-shock suspension in the rear wheel. But if the front suspension came with the golden color it would look gorgeous and its also hard to find in sports bikes available in Bangladesh. Besides that, they used 100/80 and 130/80 section tubeless tyres in front and rear wheel.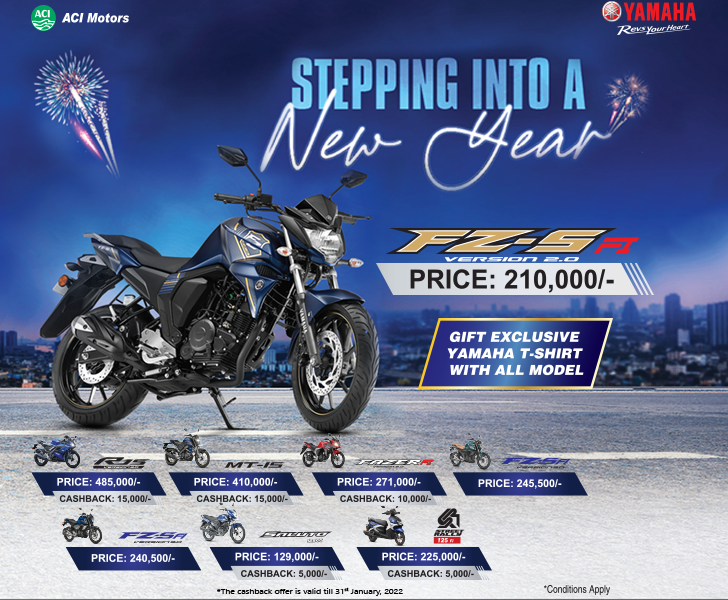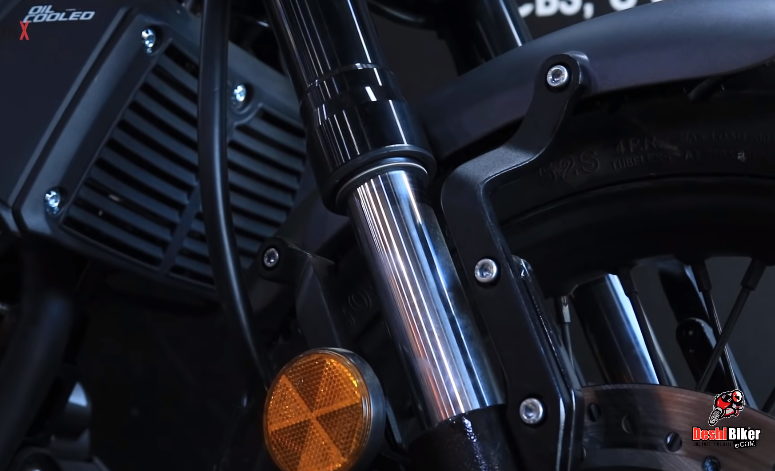 Its dimensions and seat height are standard. So any rider of medium height can ride the bike comfortably. Its seat height is 800 mm, wheelbase 1370 mm, and kurb weight 145 kg. Though it's not muscular but its weight will provide proper stability. Apart from this, the ground clearance is 179 mm and you will get a lot of Advantage on the rough roads.
The bike has dual-caliper disc brakes on both the front and rear wheels.
So you will get good feedback during high speed and emergency braking. Its round shape headlamp is quite nice to see. It is used in the Halogen Projection bulb. But the parking light is LED. In addition, its side indicators and tail lamp units are LED.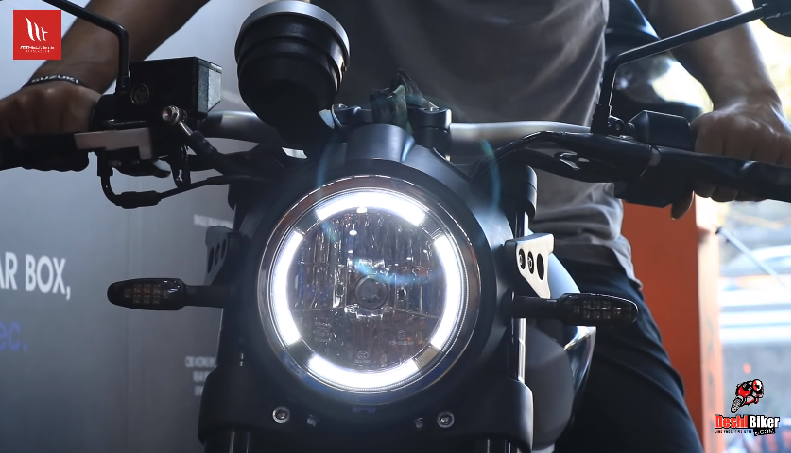 We basically see the analog dashboard on a cafe racer bike. Though it's a cafe racer bike but its dashboard is completely digital. You will get Odometer, Trip meter, Tachometer, fuel gauge as well as all necessary features. Also, due to the bright light of the dashboard, you can see the dashboard well during daylight.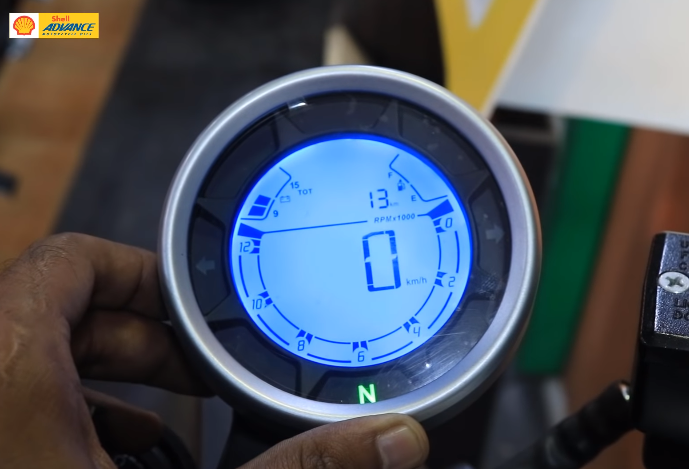 Speedoz ltd has imported only a few units of the bike into Bangladesh. However, they said the bike will be available in Bangladesh from January. The price of this bike would be around 185,000 BDT. Those looking for a good quality cafe racer bike on a medium budget can put this bike on the Favorites list.
Always ride with a certified helmet and safety gear.
Live Free, Ride Safe./.