The demand for naked sports motorcycles is increasing day by day just as a full-faired sports bike in Bangladesh. Particularly among those who like to do stunts, the tendency to buy naked sports motorcycles is more noticeable.
Benelli started traveling to the motorcycle market in Bangladesh a few days ago but has already got the attention of the young generation. Basically Benelli is an Italian motorcycle brand who manufactures its motorcycles in China. But Benelli started their journey back in 1911. In present, Aftab Automobiles LTD importing Benelli bikes.
The Benelli 165s bike was showcased at the 5th Dhaka International Bike Show before it was officially launched. Especially its headlamp unit, front extension kit, and engine cowl will be the first to catch your eye. Also, its seating position is quite sporty.
The outlook of the bike shows that Benelli has done a lot of work on its design. From the seating position to the sculpted fuel tank, The finish of almost all the parts is eye-catching. Its front extension kit and front fender get the same color just like the color of the fuel tank. Side body panels design is also amazing.
Benelli has kept Exhaust's designs the same for all their models. It would have fit the bike if it was more Sporty. A mudguard is added to the rear wheel. Its mirrors are also nice to see.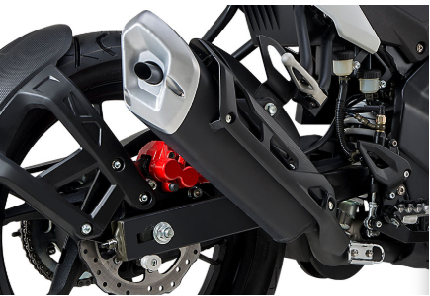 It is not possible to give the bike's an accurate idea of ​​its engine performance without a long ride. However, its engine configuration indicates that its performance will be quite good. Its equipped with a Single cylinder, 4-stroke, 4-valve, 164.7 cc engine and the water-cooled system that has been used for cooling.
It can burn out 18 bhp maximum power and 14 Nm of torque.
The bike's Bore is 64 mm and the stroke is 51.2 mm, so its acceleration and top speed would be excellent as expected. Wet multi-plate clutch and the 6-speed gearbox is used for smooth transmission. It can provide better mileage for its fuel injection system.
At first glance, the bike may seem a bit small, but its dimensions are similar to a standard naked sports bikes. The seat height of this bike is 810mm, ground clearance 170mm and kurb weight 147 kg. It can contain 10 liters of fuel.
The seating position of this bike is also sporty and wider. However, the seat would have been comfortable for both the Pillion and the rider if it would a little bit longer. For the handlebar up-raised, controlling the Long Ride and City Ride will be great.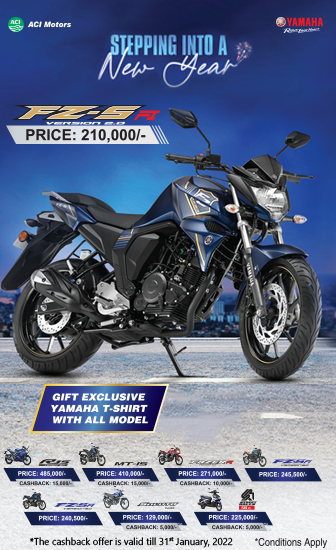 The use of the arch bar truck chassis has increased its beauty as it has increased its stability. Upside down suspension in front and mono-shock suspension installed in the rear wheel. From the engine to the suspension, Benelli didn't compromise anything to make this 165s naked sports bike premium.
They also worked with this bike's braking system. They used 260mm disc in front and 220mm disc brake in the rear wheel. It also gets a Combined Braking System (CBS). However, using the ABS braking system on the bike would have been better. They used the 100/80 sections tyre in front and 130/70 section tubeless tyre in the rear wheel. It is expected to give a good grip when riding.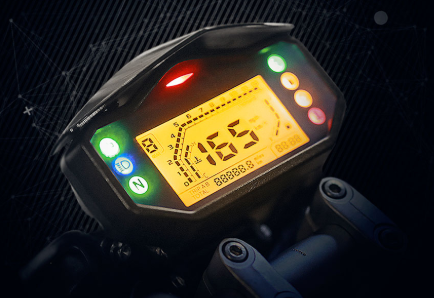 The headlamp unit unique designed and looks stylish. Along with headlamp, the tail lamp, and side indicators are also LED. That will give a very bright light at night. The bike's dashboard is completely digital. Apart from the speedometer, tachometer, you will get all the necessary features. Engine temperature meter has also been added as a new feature.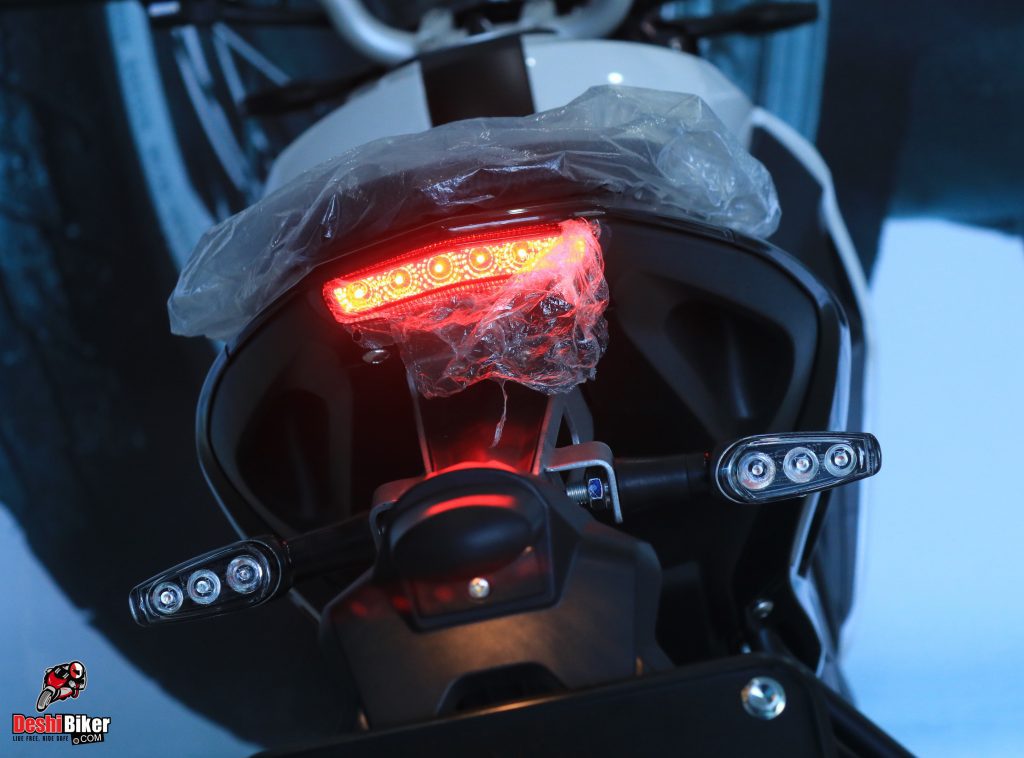 Benelli didn't compromise with its features as a 165s cc bike.
However, adding ABS to the braking would have made the bike perfect. We will try to give you a full test ride review as soon as possible. Always wear a helmet during a ride.
Live Free, Ride Safe ./.