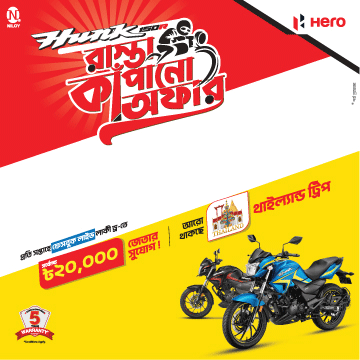 The years from 2020 to 2022 can be recognized as the suffering years of COVID-19 pandemic. The whole world has been suffering from this deadly virus. For this, the world economy also faces a great threat. This issue is also give a huge impact in motorcycle industries. Many two-wheeler manufacturer company didn't launched their motorcycles because of this pandemic.
But during this pandemic situation, some Indian and Japanese brands launched some commuter motorcycles and some brought some updated and improved versions. Commuter motorcycles have a huge market in Bangladesh. The main reasons behind this that almost 75% people lived in the rural area and the traffic jam. Now many job holders using commuter motorcycles for their daily office transportation. Here in this article we trying to show you some 125cc commuter motorcycles which can be enlisted as the best commuter motorcycles in 2023.
Best Commuter Bike of 2023
Bike 
Brand
Price

TVS Raider

TVS

162,990/-

Honda CB Shine SP

Honda

146,000/-

TVS Radeon

TVS

118,900/-

TVS Metro

TVS

108,900/-

Hero Ignitor 125 FV Techno

Hero

147,000/-

Aprilia FX 125

Aprilia

145,000/-

Runner Bullet V2

Runner

99,000/-

Yamaha Saluto 125 (UBS)

Yamaha

152,000/-

Honda Livo

Honda

119,900/- (Drum)

131,500/- (Disk)

Suzuki GSX-125


Suzuki

141,950/-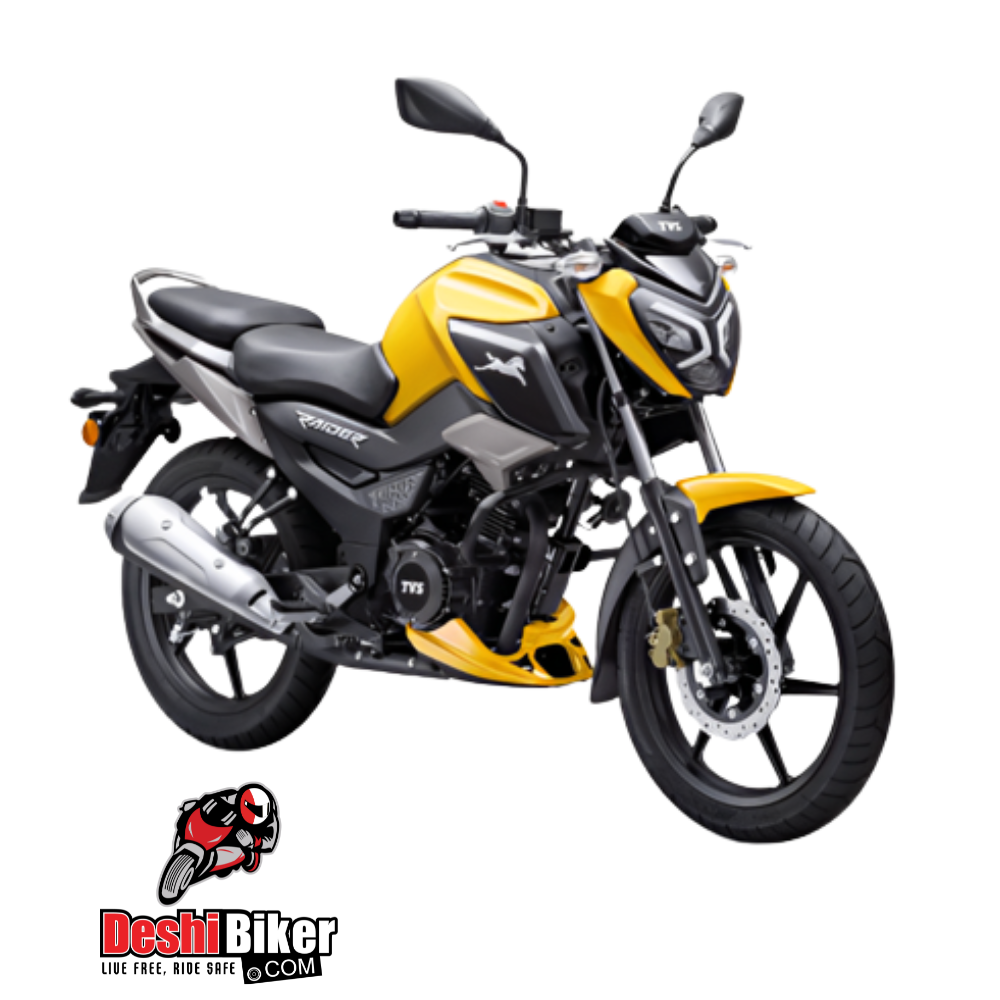 TVS Raider is categorized as a commuter motorcycle and is designed to cater to the needs of daily urban commuting as well as occasional long rides. It is equipped with a powerful engine and boasts a sporty appearance that appeals to young riders. Notable key features of the TVS Raider include a 125cc single-cylinder engine that delivers decent power and torque, ensuring a smooth and responsive ride. The motorcycle comes with a 5-speed gearbox. Its looks and design undoubtedly confused you to categorize it as a commuter or sports commuter bike.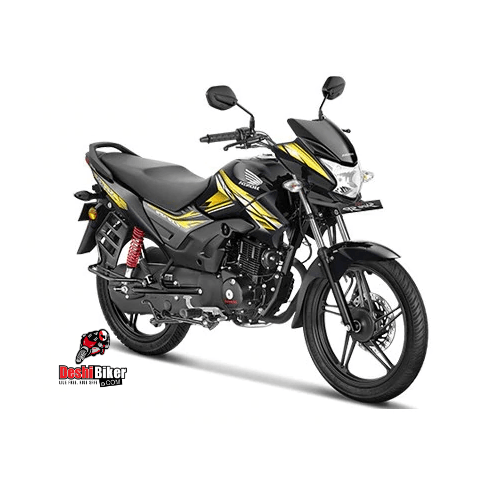 As a commuter bike Honda CB Shine SP is designed with a better seating position and riding-friendly handlebar. Honda tried to make it a premium quality commuter motorcycle. It is powered by  same air-cooled, single-cylinder, 124.73cc displacement SI engine which has the power to create 10.57 Bhp maximum power at 7500 rpm and 10.3 Nm torque at 5500 rpm. It seems like its one of the powerful commuter motorcycle in the 125cc segment. 52.4 and 57.8 mm bore and stroke show us how good acceleration this bike got. 5-speed gearbox mated with the engine for better transmission and help the bike for better acceleration. This commuter bike can reach the top speed of 102 km/h. Braking is one of the salient parts of a motorcycle and Honda always provides a standard braking system. Its front wheel is guarded by disc brake and the rear wheel is guarded by 130 mm drum brake. TVS Radeon
Indian brand TVS just brought this motorcycle in this year. Though this one is a 110cc bike, but it design can catch attention to the bikers. TVS Radeon was awarded the best commuter motorcycle in India. The fuel tank gets a new Robust thigh pad design. TVS branding is located in the middle of the fuel tank. A petrol tank cushion covered the upper side of the fuel tank. TVS used a lot of chrome finishing in this commuter motorcycle. The exhaust, carburetor cover, rearview mirrors, suspension, headlight are covered with chrome graphics. This bike equipped with a single-cylinder, four-stroke, 2-valve, 109.7cc Duralife engine that can produce 8.2 bhp maximum power at 7000 rpm and 8.7 Nm of torque at 5000 rpm. The average mileage of this bike is around 55 km/l and the top speed is 95 km/h.

TVS Metro
TVS released a series named TVS Metro which is completely compatible with the village and small roads. The Metro series bikes used to provide better comfort, better fuel-efficient technology and better control. TVS Metro is a product of TVS which is an entry level 100 cc commuter. The bike is very popular due to most reasonable price tag and better mileage.Most of the bikes which are regarded as the standard commuter are used telescopic suspension for the front wheel and in the case of Metro, the company has also used the same suspension for better support. And for the rear, standard twin shocks suspension is used.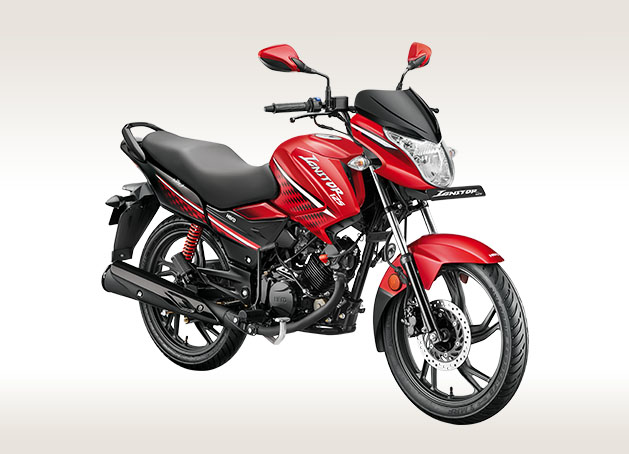 Hero Ignitor 125 FV Techno
Hero doing a great business with their commuter segment motorcycles in Bangladesh. Hero is the only Indian brand which don't have any sports bike in 150 or 160cc segment. But their Hero Hunk 150 is one of the best selling commuter bike in standard commuter segment. On the other hand Ignitor 125 is a demanding two-wheeler in 125cc segment. This year Hero updated this motorcycle with Integrated Braking System (IBS) and new graphics under fuel tank. It gets a a 125cc ATFT new generation displacement, four-stroke, air-cooled engine which can deliver 11.0 bhp @ 7500 rpm maximum power and 11 Nm @ 6500 rpm maximum torque. This bike is known to be the most powerful motorcycles in 125cc segment.

Aprilia FX 125
Though Aprilia is an Italian motorcycle brand but now they have manufacturing their motorcycles in China for the Asia-Pacific area. Now Runner Automobiles Ltd became the sole distributor of Aprilia. In 125cc commuter segment, Aprilia FX-125 is the first motorcycle equipped with FI engine. Though the design is not so attractive but its engine power and acceleration is just amazing. It gets a a four-stroke, single-cylinder, air-cooled, 124.7 cc engine and can produce 9.66 Bhp maximum power at 7500 rpm and 12.3 Nm of torque at 5500 rpm. This torque will help you to get quick acceleration.

Runner Bullet V2
Runner recently launched the updated and improved version of Bullet 100 in the market. Bullet 100 is one of the successful product from Runner. This new edition comes with new matte color and sticker. This bike gets a single cylinder, four-stroke, 100.4cc engine that can produce 6.4 bhp maximum power at 7500 rpm and 7 Nm of torque at 5500 rpm. Runner claims that this commuter can provide up to 65 km/l average mileage.

Yamaha Saluto 125 (UBS)
Yamaha Saluto is satisfactory product of Yamaha which consists of 125 cc engine. Yamaha is one of the few most trustworthy brand of motorcycles throughout the world. Within a reasonable price, they have Yamaha Saluto 125 which is available in the market which is basically one of the best competitors of best commuter motorcycles in the market by considering the configurations. Mileage of the bike is good enough which can provide a 60 km mileage average. Due to the standard category bike, Yamaha does not use mono suspension but due to swing arm, rider and pillion used to feel great comfort. In Saluto 125 Disc, front brake consists of a disc and for Saluto 125 drum, the front brake consists of a drum. The rear brake of this both bikes are drum.

Honda Livo
Honda is regarded as the most popular and most demanded two wheeler brand which is the origin of Japan. Honda has added a 110 cc bike in their family which is Honda Livo. Honda Livo has come with familiar but attractive design which has many common elements from Honda bikes. The bike is made for all types of buyers and especially for those who would look for an entry-level standard commuter. The mileage of the is very good and it has powerful and reliable engine technology. The suspensions are also very good and especially the rear suspension used to provide better comfort.  New Honda Livo comes with a stylish graphics design.

Suzuki GSX 125
The Japanese brand Suzuki gives a surprise by launching six new motorcycle in Bangladesh market. They had launched their first 125cc motorcycle GSX-125 this year. This bike gets the DNA of the famous GSX series. This motorcycle has a decent engine performance as a 125cc commuter bike. This commuter bike is equipped with a single-cylinder, four-stroke, two-valve, OHC, 124cc engine that can produce 11.8 bhp maximum power at 9500 rpm and 8.3 Nm of torque at 7500 rpm. A 5-speed gearbox and wet multi-plate clutch are used for smooth transmission. This bike would provide the average mileage close to 50 km/l and the top speed would 110 km/h.