Two wheeler scooters are getting popular in bangladesh due to easy handling and fuel efficiency. Though, most of the riders of these scooters are female which are so much encouraging. However, there are almost fifteen motor bike companies are doing their business in Bangladesh with their hundred and fifty different kinds of regular bikes. Excluding these regular motorcycle, many companies has recently imported these scooters by targeting the female section in the country and they almost succeeded. Female used to bought this kinds of scooter due to cheap budget and easy enough to ride for them. There are different kinds of scooters are currently available in Bangladesh but here we present below the top scooter list below along with some discussion.
Top 5 Scooter in Bangladesh
Sheet Metal – 130,900

Metal – 135,000

Vista
---
Hero Pleasure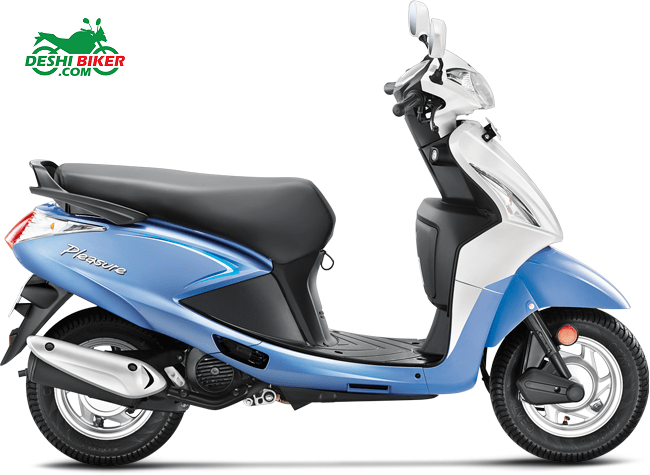 Hero Motocorp which is regarded as the biggest two wheeler manufacturer in the world now launched a scooter in Bangladesh recently consists of 102cc engine which is very responsive. Due to lighter and smart design, the bike is very easy to operate. The Scooty has four stroke air cooled engine consists of both kick and electric starter. Besides, the bike has plenty of space under the seat where anyone can keep helmet or backpack. Due to it's looks and long lasting performance, Hero Pleasure is getting very popular among the young ladies. The two version of Pleasure is available in the Bangladeshi market named Sheet Metal and just Metal where the price difference is just five thousands. The starting price of the scooter is BDT 1,30,000.
---
TVS Wego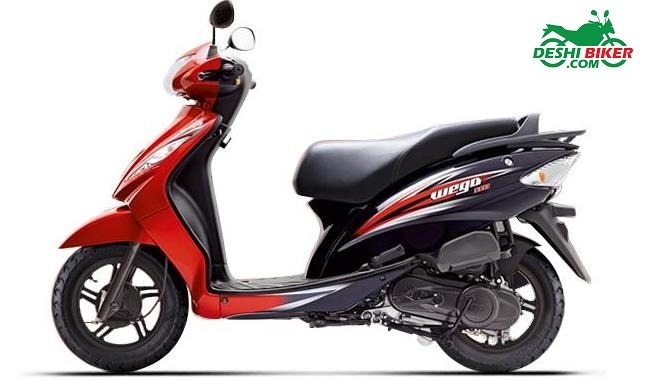 Indian TVS company has launched couple of models of scooters in Bangladesh where among them TVS Scooty and TVS Wego are the best. Due to price difference and displacement calculation, Wego is regarded as the best between them and here we talk about TVS Wego. TVS Scooty is specially made for the female riders but Wego is designed for both male and female. With 110cc four stroke engine, Wego can give better performance than any other scooters though due to Indian assemble, it's price is somewhat higher than locals. According to the last update, the current price of TVS Wego is BDT 1,62,900.
---
Znen T6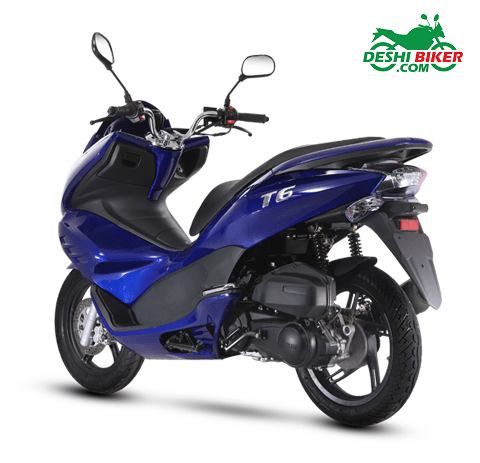 Znen is a China brand two wheeler motor bike company which launched a number of scooters in Bangladesh within cheap budget. Basically, scooters are very popular in Bangladesh which can operate easily by women and so, most of the buyers of this two wheelers are female. Due to light weight, heavy mileage and comparatively cheaper, with female, now men are also interested to buy this. Among many models of Znen scooters, T6 is regarded as one of the best scooter due to it's fantastic style. With 150cc displacement, it has most powerful four stroke engine. The current market value of the bike is BDT 1,65,000.
---
Znen Vista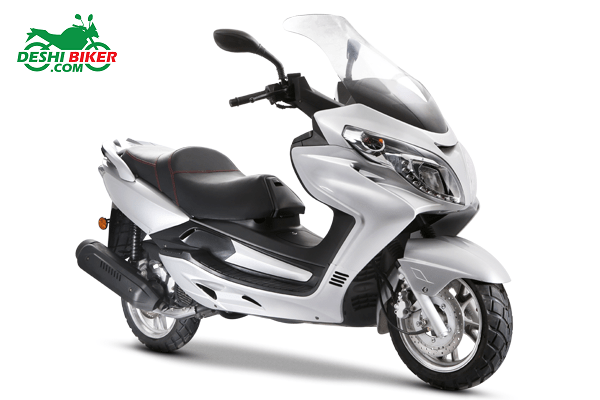 Znen Vista is one of the most luxurious two wheeler scooter in Bangladesh where Znen is the brand from China under the company of ZhongNeng Vehicle Group. Besides, it is also one of the most high price scooter which is also biggest scooter in Bangladesh in size. Due to it's high price which currently BDT 2,00,000, the bike consists of most ungraded features. Consists of 150cc displacement, the bike has almost 11.5 fuel capacity along with both disc capacity in front and rear. However, Mobile charger, Mp3 player, FM radio, SD card reader and two speaker under the dashboard are also included in this bike.
---
Italjet Charger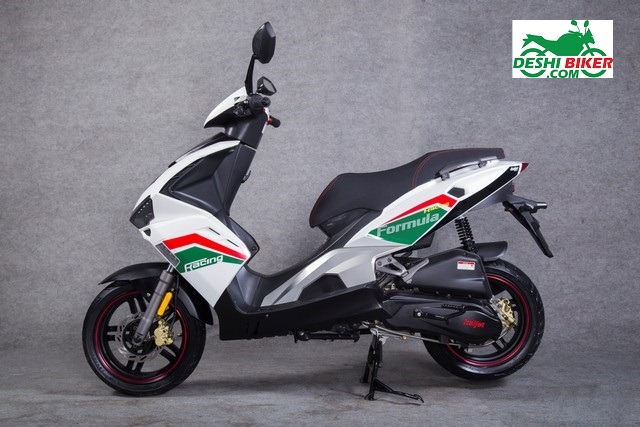 Italjet Charger is an Italian brand scooter which has launched in Bangladesh just couple of months ago. Italjet which is Italian brand was founded in 1959 and since it has become one of the most reputable company. Though, Italjet Charger 125 is a newest addition in Bangladeshi market but hopefully within short time, it would become popular. It's price is comparatively lower than any top scooters which has 125cc engine. But, in scooter market, only a few can compete with it's look and aggressiveness. The current market price of the bike is BDT 1,47,000.