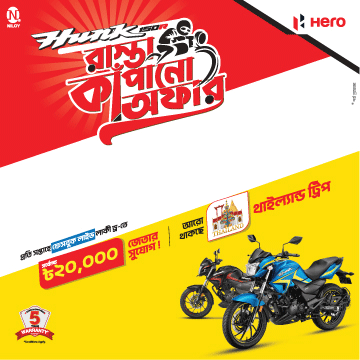 Two-wheeler motorbike is getting popular in Bangladesh where the young generations are looking for a sporty-looking bike with a reasonable price. Every years, different companies used to launch different models of bikes in Bangladesh where some of them are pretty good looks and some of the well-performed bikes. But, nowadays, youngsters of the country are very fond of sports bikes though actual sports bikes are definitely consumed heavy displacement though in Bangladesh highest 155cc bikes are approved by BRTA. Besides, the roads of Bangladesh are not compatible with the higher cc bikes. So, manufacturers used to import bikes maintaining cc limits and among them, some are very well-looking sporty bikes. Here we present the top sports bikes list with details in Bangladesh.
Best Sports Bikes in Bangladesh



BRAND
MODEL
PRICE (BDT)
Yamaha
YZF R15 V3

4,85,000/-

Honda
CBR 150R
5,38,000/-
Aprilia
GPR 150

3,90,000/-

GPX

Demon GR 165R

359,900/-

KTM 
KTM RC 125

470,000/-

Suzuki
GSX R150
3,79,990/-
Suzuki
Gixxer SF (2020)

2,91,950/-

Taro
Taro GP 1 V3

3,56,000/-

Lifan 

210,000/-

1,99,000/-

Keeway

2,15,000/-
Yamaha YZF R15 V3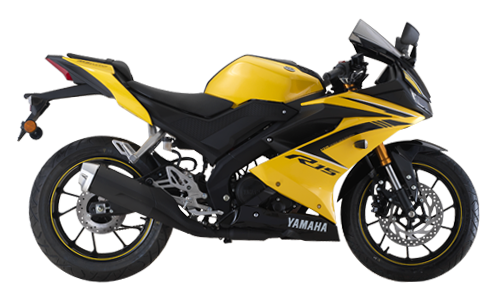 R15 is still the best sporting bike manufactured by the great Yamaha company in Bangladesh which is just 150cc. According to the BRTA law, the riders of Bangladesh can ride the highest 165 cc bikes and among them, Yamaha YZF R15 is the most sporty-looking bike and most popular to the young generation. Recently, Yamaha has launched R15 version 3 which are available in the Bangladeshi market since previous years. But, the price of the bike is too high, most citizens can not afford it. The Indian version of this bike is now available with a dual-channel ABS braking system. The current price of the bike is almost BDT 4,85,000.
Honda CBR 150R (2021):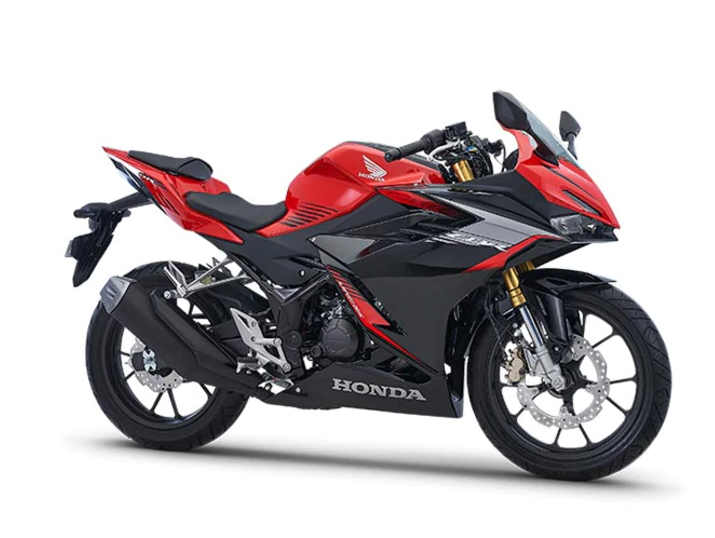 Honda is one of the three world's renowned motorbike company which used to compete in MotoGP racing competition every year. Honda has launched CBR 150R in Bangladesh at the same time when Yamaha released their key bike R15. So, CBR and R15 are the two rival bikes in Bangladesh where the young generations are divided into two almost equal sides where one side used to love R15 and the other one is the fan of CBR. But it is proved that CBR 150R is a little more speedy bike than R15 but considering the looks, R15 is better. Besides, Bangladesh Honda Private Ltd recently launched an updated and totally out-of-the-box graphics of CBR 150R with a dual-channel ABS system in Bangladesh. 
Aprilia GPR 150: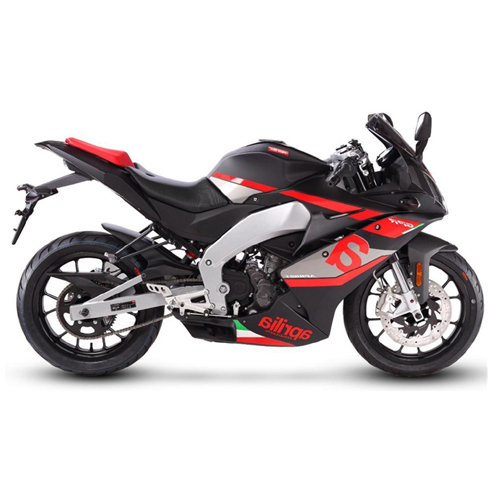 The Italian motorcycle manufacturing brand Aprilia is now doing its business with Runner Automobiles Ltd in Bangladesh. Now this brand has a verse collection of motorcycles from scooters to sports segments. Aprilia GPR 150 is the most premium motorcycle of this company. The design and outlooks of Aprilia GPR 150 are completely new and amazing. Though it slightly looks like its younger sibling Aprilia RS4 125. GPR 150's fairing is bulkier and larger than RS4 125. Aprilia also does some stickering on this bike. The powertrain of this motorcycle comes from a single-cylinder, four-stroke, Liquid-cooled, DOHC, 149.2cc engine and that can produce 18 bhp maximum power at 9750 rpm and 14 Nm of torque at 7500 rpm. Aprilia uses the Fuel Injection system on this bike.
GPX Demon GR 165R: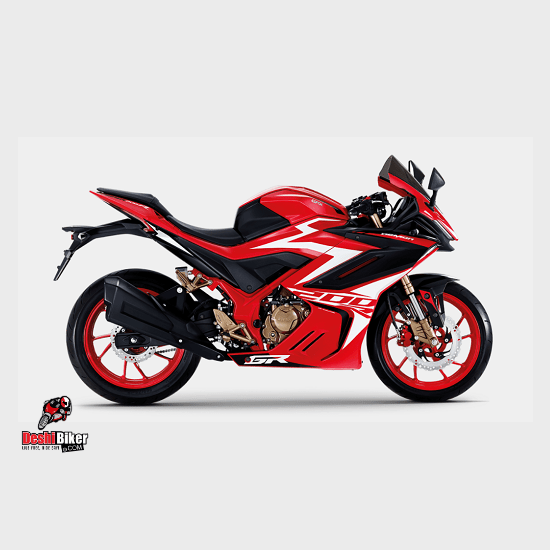 Many importers import GPX motorcycles in Bangladesh. But in recent times, this Thai origin brand officially launched in Bangladesh and Speedoz Ltd is their sole distributor in Bangladesh. They have launch the hot cake GPX Demon GR 165R in Bangladesh which is the elder sibling of GR 200R. This motorcycle completely looks like the bigger variant apart from the engine displacement and powertrain. The edgy and curvy design and gorgeous graphics make this motorcycle appealing to bike lovers. 
KTM RC 125: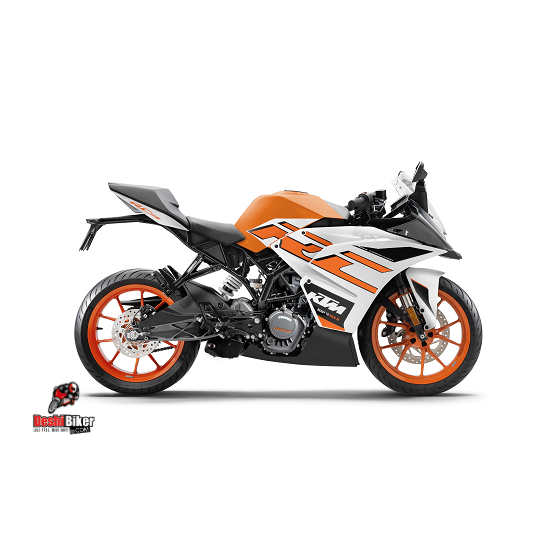 KTM is an Austrian origin motorcycle brand and now they are getting popular all over the world. Their price range is too high because of the quality of their products. KTM RC 125 is an entry-level full faired sports bike from this company. Though its 125 cc engine sounds low but it gets an enormous engine powertrain. This little engine can burns out 14.8 bhp maximum power at 9500 rpm and 11.8 Nm torque at 8000 rpm. Not just the engine power, this little RC also comes with an attractive outlook and eye-catching design. The twin headlamp with naked fairing looks aggressive. Split up-rise seating position seat and clip-on lower handlebar position give it sporty look.
Suzuki GSX R150: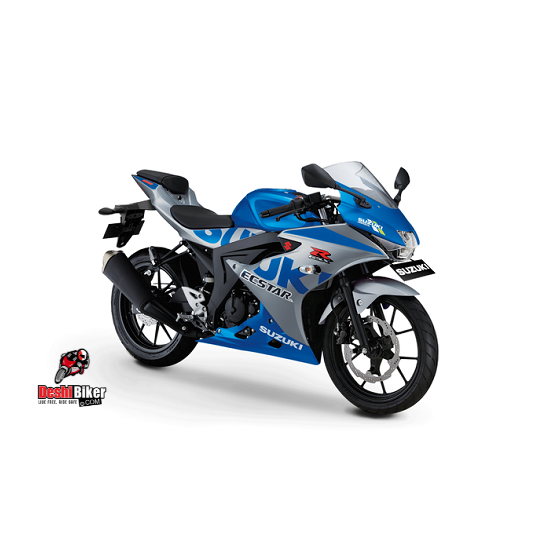 In 2019, another world-class motorbike company Suzuki has launched a new sports bike in Bangladesh which is GSX R150 and in just a couple of weeks, it is available in the Bangladeshi market. According to the looks and sporty condition, it is going to be the competitor of R15 and CBR. where the price range of this bike is much lower than R15 and CBR. This year, Rankon Motorbikes Ltd launched the updated and advanced featured GSXR 150 with some attractive graphics and color options. 
Suzuki Gixxer SF (2020):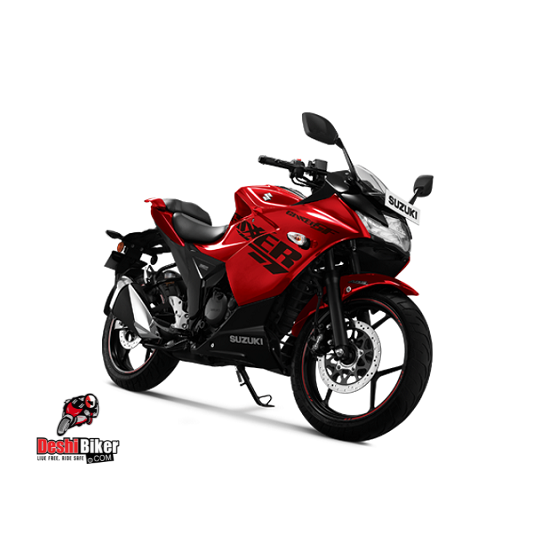 The new Gixxer SF is also a Suzuki-branded two-wheeler bike that is getting popular in Bangladesh every day. It is also considered as one of the top five sports bikes in Bangladesh. Due to the small budget, the bike is very popular with the young generation. With 2,91,950 BDT which is much lesser than R15 and CBR, its displacement is higher than them. These are the 155cc bikes in Bangladesh. According to the color and disc variation, its price could go up or down. This new version also gets a single-channel ABS system and fuel injection option. 
Taro GP 1 V3: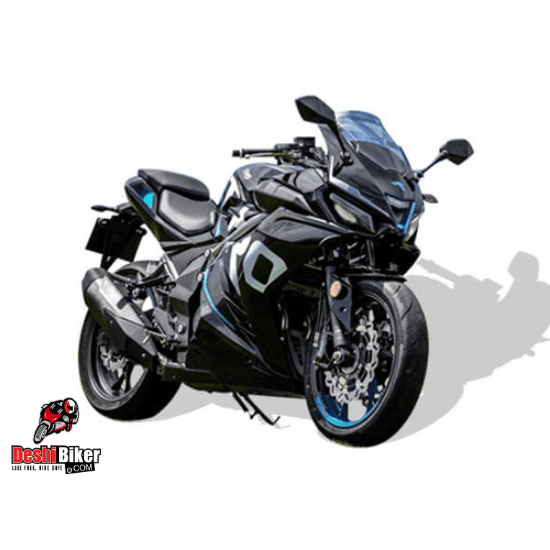 Taro GP-1 V3 is a stylish-looking sports bike that will be imported here in Bangladesh by Taro Bangla. It has a completely different-looking front end which is pretty wide. The headlamp is somewhat alike to CBR150R Indonesia. The bike is pretty bigger and heavy. It has a stylish, sporty, split but comfortable seating position with the bigger fuel tank. GP-1 V3 is a fully faired sports bike that is completely aerodynamic.
Lifan KPR 165: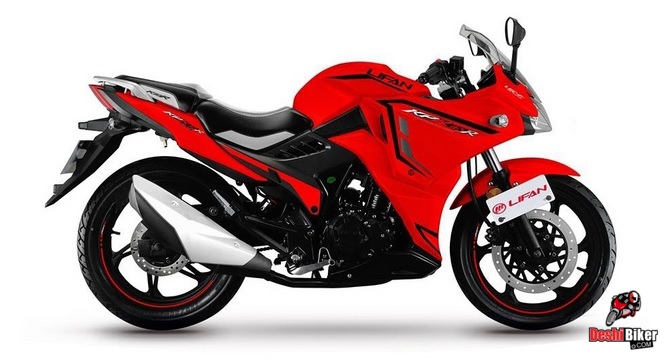 Lifan is one of the famous and largest Chinese origin motorcycle brands. When they launch KPR 150 first time in Bangladesh, it was able to create a craze among young generation riders. After its success, They launched its bigger version KPR 165. This motorcycle gets the same dimension and body graphics. But the bigger version gets a higher cc segments engine, which can churn out 16.8 bhp maximum power at 8000 rpm. The acceleration rate and top speed are excellent. This motorcycle launched with two variants, Carburetor and fuel injection. The price is also different with the fuel system. 
Keeway RKR 165: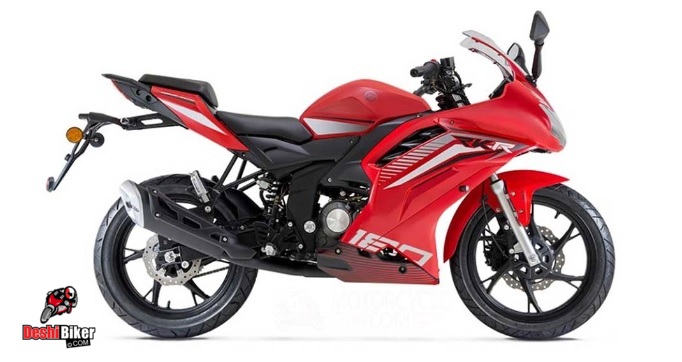 This Hungarian motorcycle brand trying to take a place in the Bangladesh motorcycle market. Recently they launched Keeway RKR 165 in the market. This racing monster comes with raw engine power and attractive graphics. Its much looks like Yamaha R15 V2. This bike gets a 165cc displacement engine which can generate 17.83 bhp maximum power which is regarded as one of the powerful engines in the 165cc segment. This motorcycle is customized with multi-colored body decals. The front nose and extended body cowl look aggressive. The up-rise seating position gives it the real sporty look. This is one of the most cost-effective sports motorcycles in Bangladesh.