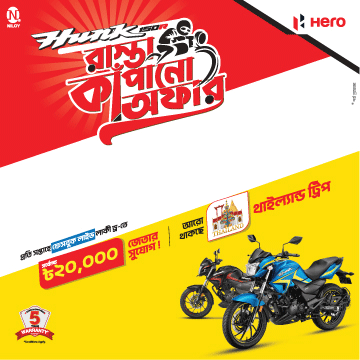 DeshiBiker.com, one of the largest and popular biking community platform in Bangladesh. In a very short time, this platform became one of the trustworthy biking community. Not only it provides motorcycle information, it also assist with biking tips, safety and awareness to the bikers. DeshiBiker also participates in many social work and also stands for the biker's rights.
After successful run with two-wheeler, DeshiBiker is now planning to work alongside four-wheelers with the name 4wheelerBD.com. Just like DeshiBiker, you will get information, tips, safety articles of four-wheelers in this platform. There will also a Youtube channel where you can find car reviews, riding tips etc. 4 wheeler BD already started its journey in Facebook. There you will found Official page and group. FB Page Link – https://www.facebook.com/bd4wheeler/
FB Group Link – https://www.facebook.com/groups/bd4wheeler/
This four-wheeler community will be introduced soon escorted by DeshiBiker.