This post is also available in:
Bengali
To me, Hunk is a name of trust, satisfaction and love. I'm Efaz Ahmed. I live in Uttorkhan, Uttara. I'm a honors 3rd year student. Today I'm going to share my motorbiking experiences with Hero Honda Hunk.
My motorbiking life begins-
My father always has been against me to purchase a motorbike. Father asked why I am so addicted to bikes and told me to focus on my study. I could not say anything because I was afraid of my father from my childhood. Nevertheless I have been always fascinated to bikes and my  uncle always managed time to take me on ride. Maybe that's the time when I got so addicted to bikes or maybe before that. So I learned riding bike when I was in class 7. I have learned riding bike with TVS GLX after that my love for bike has increased, I occasionally rode my uncle's bike.
The reason of buying Hero Honda Hunk 150 –
In my bike riding experience, I had the privilege of riding a lot of bikes, starting from 125cc. Before buying Hero Honda Hunk 150, I was confused about riding a high segment bike. But after seeing the appearance of Hunk, I decided to own it. At last in 2010, I have brought the red colored Hero Hunk 150. It felt big after siting on it. It's actually a big and heavyweight motorbike. I had a good feeling for the suspension when riding back home. The feedback from the suspension after riding on small holes and speed beakers is quite comforting. I had a smooth riding feelings. After buying the bike, I have learned the basics by riding nearby then gradually started riding in the highway. Though I was afraid at the beginning but eventually got rid of it.
The experiences of riding Hero Hunk 150 –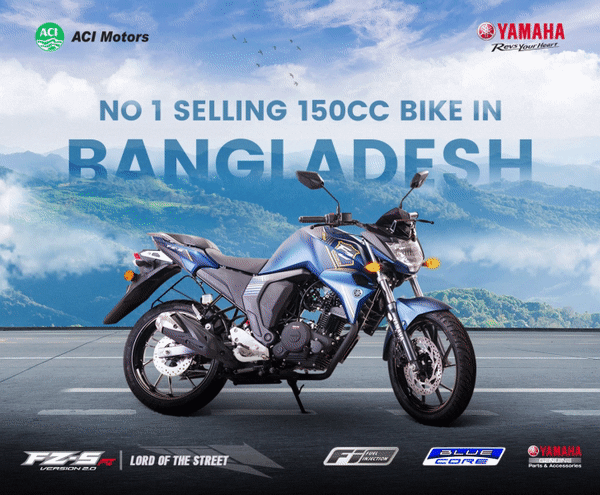 Last time when I was started my journey in the morning from Manikganj, the road was free. I had an amazing experience because my bike was running smoothly with a speed of around 80/90 km/h. On that day I had a top speed of 115 km/h. But I could not manage to get more speed. Though I was satisfied with that speed. But I thought the speed could be increased. I watched some videos where there was a top speed of 120+ km/h. However, I had traveled almost 180 km with out having any trouble because Hunk has a upright handlebar. I had a feeling that I didn't make mistake buying Hunk. Ultimately I have traveled 42,000 km. Sometimes I feel like I'm riding with the engine off because of the smoothness and low sound of the engine. I have experimented quite a lot of thing by the time. I have traveled on almost every road like mud, sand road, raw road, brick paved road, stone paved road, hill road and highway. I had comfort in both on-road and off-road. Further more, I had rode a continuous distance of 230 km and 400+km in a day. I had traveled some district with my Hunk without facing any problems.

Some of the common faults in Hero Honda Hunk 150 –
Based on my experiences, I can not say that Hunk is the 100% perfect bike. Every bike has some drawbacks. Likewise, I have faced problems with Hunk. For example –
The weight of Hero Hunk is comparatively increased which can be noticed in the city way or traffic jam.
The rear brake is good but would be more comforting if the tyre size is increased.
The rear tyre skids after hard breaking which can bring dangerous consequences.
It is risky to take cornering because the rear tyre can skid.
The headlight is not satisfying.
Consult with a mechanic regarding any problem other wise you'll suffer. Get servicing with a good care. From my own experience, don't leave everything on the mechanic rather be present to get you servicing done. I have not found any other problems.
Solutions of Hero Honda Hunk 150 Problem –
Let's find out how to get promising feedback from Hero Honda Hunk 150.
The fitting of 110 size branded tyre in the rear of Hunk can offer good performance.
Obiously maintain the air pressure of both tyre according to the manual.
Use the engine oil according to the manual (Grade 10w30)
The smothness of the bike and engine durability will increase after 4/5 thousand kilometer if you maintain the break-in period.
Take time to time servicing and use standard feeler gauge to adjust the tepid when the  engine is cooled.
Always use original parts when repairing.
Always prefer good mechanic specifically Hero service center.
Use 35w branded bulb for headlight issue.
Based on my experience and opinions from other users, it can be said that Hero Hunk is a powerful bike. It can produce power in short time with low rpm and comparatively gain a speed of 90-100-110 km/h. The built-in quality is good. You won't get disappointed buying this bike. It will offer good service for a good days without any servicing. Though the prices of the spear parts are a little bit high but long-lasting.
Tips before concluding – Always use certified helmets. For long tour always use safety guard and full-faced helmet.
Pardon me for my mistakes, Thank You
Courtesy – Efaz Ahmed
This post is also available in:
Bengali