Cruiser category bikes are getting popular day by day in Bangladesh. A bit old people does not actually like the category but the bikes are very comfortable. The cruiser bikes are very popular in American and European countries in recent time. The young generation of Bangladesh is very fond of the category though from them the real buyer is so few. Due to the high price tag and poor mileage, people are not buying the category actually. Besides, most reputed companies yet to launch the cruiser bikes in Bangladesh due to low demand. But last year, Bajaj has launched a cruiser bike here which is known as Avenger Street 150. Since the releasing of the bike, it started to get so popular due to fully advanced technology, low price, and better mileage. Besides, the bike is also very comfortable indeed. Most importantly it was released with a suitable design that compatible with all aged people. Today we are going to make a comparison review between Bajaj Avenger Street 150 and Regal Raptor Spyder. Regal Raptor is a most reputed UK brand and they basically manufacture top rated cruiser bikes. Their few products were released in Bangladesh through the local importer. One of them is Regal Raptor Spyder which is 150 cc top rated cruiser. Considering the brand value, UK brand should be much more reliable than Indian brand but as the newborn in Bangladesh, they are not considered as one of them but people have faith on Indian brand Bajaj most. So, let's see the details comparison review between the bikes below.
Bajaj Avenger Street 150 Vs Regal Raptor Spyder
| | | |
| --- | --- | --- |
| COMPARE | Bajaj Avenger Street 150 | Regal Raptor Spyder |
| Type | Cruiser | Cruiser |
| Origin | India | England |
| Engine | Twin Spark, 2-valve, DTS-i engine | 4- Stroke, Water-Cooled, Inside Balance Shaft |
| Displacement | 149 cc | 150 cc |
| Maximum Power | 14.3 BHP @ 9000 rpm | 18 BHP |
| Maximum Torque | 12.5 NM @ 6500 rpm | – |
| No. of Cylinders | 1 | 1 |
| Cooling | Air Cooling | Water Cooled |
| No. of Gear |  5 | 5 |
| Starting system | Electric & Kick | Electric & Kick |
| Clutch | Wet multi-plate | Wet Multi-Plate |
| Kerb Weight |  148 Kg | 170 Kg |
| Length | 2177 mm | 2335 mm |
| Width | 801 mm | 965 mm |
| Height | 1070 mm | 1100 mm |
| Seat Height | 725 mm | – |
| Wheelbase | 1480 mm | 1660 mm |
| Fuel Tank Capacity |   14 litres | 14 litres |
| Top Speed |  110 kmph |   130 kmph |
| Mileage |  45 kmpl | 30 kmpl |
| Price |   1,99,500 BDT | 2,50,000 BDT |
| More Details | Bajaj Avenger Street 150 Specification | Regal Raptor Spyder Specification |
# Looks: Regal Raptor Spyder is pretty advanced category cruiser bike which is reportedly available in Bangladesh as well as some places in Dhaka. It has bit dashing looks just like the top cc bikes of Harley Davidson. It has fully classic designed headlamp which is round and body is so slim which can remind the top cc bikes all the time. There is a powerful engine attached with an engine guard. The fuel tank is uniquely designed and there is a single plate seating position. It has very wide tire attached in the rear with front long suspension added. There are alloy wheels which are also strong. Now, we can shift our attention to Bajaj Avenger Street. It has fully simple looking and comfortable cruiser bike just suitable for Bangladesh. There are we decorated handlebar which is user-friendly with comfortable seating position. It has a fully naked engine with a good exhaust. Overall, the bike looks also good but comparing with Regal Raptor Spyder, it can not match with the UK brand product which is far better than Avenger Street 150.
# Engine Performance: Bajaj Avenger Street is a 150 cc bike which consists of twin spark, two valves and DTSi engine. It can create 14.3 Bhp max power in 9000 rpm. Besides, it's maxed torque is 12.5 NM so far. IT has an air cooling engine just like most of the cruiser bikes. Both electric and kick starting system added into the bike. The bike Avenger Street is an Indian assembled bike and in Bangladesh, Bajaj is a very reliable brand so far. On the other side, UK brand bike Regal Raptor Spyder is also 150 cc bike with four strokes and inside balance shaft engine. It can generate 18 Bhp max power which is far more than Avenger Street. Besides, just like sports bikes, it has also water cooled engine so far. It seems that Bajaj Avenger Street has a reliable engine but considering the power, Regal Raptor Spyder is one step ahead.
# Suspension & Brake: English brand Regal Raptor does not use any cheap parts into their bike Spyder. They have used very high-quality double disc brake into the front tire and rear tire, there is single disc brake installed. Besides, the front suspension is so long which is telescopic and rear suspension is twin shock. Both are ensuring best comfort even for the long ride also. On the other hand, for great comfort Bajaj has used telescopic with anti-friction bush suspension in front and rear suspension is as usual twin shock. There are one disc brake in front and the rear brake is a drum. So, it seems that the braking system of Regal Raptor Spyder is far better than Avenger Street.
# Comfort & Control: Regal Raptor Spyder and Bajaj Avenger Street 150 both have single plate seat where the seat is very thick and comfortable, it seems at first sight. But the seating position of Avenger Street is long enough than Spyder. If we consider comfort, both bikes are very comfortable but due to very advanced rear suspensions, it seems that Regal Raptor Spyder would be a more comfortable ride. Besides, it has double hydraulic disc brakes in front and disc brake is used in the rear. So, due to both front and rear disc brake, it's controlling will be definitely better than most available cruiser bikes in Bangladesh. On the other hand, Bajaj used disc and drum braking combination which is used for most of the bikes in Bangladesh. So, it's controlling would be as usual.
# Fuel Consumption: If we consider the mileage or fuel-efficient technology, it seems that Bajaj Avenger Street 150 is far better than Regal Raptor Spyder. The product of Regal Raptor is for rich people. It would give almost 25 to 30 km average mileage which would be impossible to bear for general people. Amateur riders can use the bike. On the other hand, Bajaj has launched its product for all types of people. It would be more fuel efficient and can compare with any standard bikes in Bangladesh. The average mileage of the bike is almost 45 km.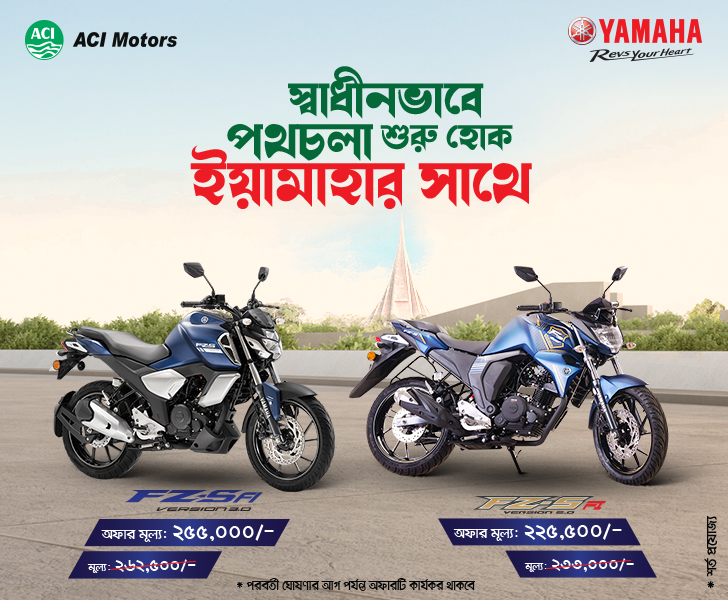 # Top Speed: But, the speed of the bike Regal Raptor Spyder is far better than as usual cruiser bikes in Bangladesh. Generally, we all know that cruiser bikes are not give heavy top speed but the product of Regal Raptor is giving more than 130 kmph top speed. For speed, lovers can buy the product freely. But, earlier we told that Avenger Street 150 was released for all types of people. So, the bike is not giving higher speed but reportedly it would make almost 110 kmph top speed so far.
# Price: The price of the UK brand is generally more than an Indian brand. But in that case of cruiser bikes, company Regal Raptor has kept the price within the range. The price in Bangladesh is not so big but the price of Regal Raptor Spyder is BDT 2,50,000 only. On the other hand, the price of Bajaj Avenger Street 150 is reportedly BDT 1,99,500 only.
According to the above-listed statistics or comparison details, we all can see the difference between the bikes Bajaj Avenger Street 150 and Regal Raptor Spyder. It is clear that the bike Regal Raptor Spyder is a very good bike no doubt but it's parts are not so available in the country where Indian product Avenger Street 150 is so much available even in the countryside. So, now the decision is yours.