This post is also available in:
Bengali
I'm Fahim Hossian Topu. I'm currently studying Civil Engineering in a private university. I had a dream from my childhood to own a nice bike. When I had seen any passing bikes, I always dreamt of having a beautiful bike. Then I started inquiring about bikes on the internet. After completing my diploma when I got some money from the collage then I decided to buy a bike and informed my family. I got positive response from family. After the contributions from my father, mother, brother, sister I finally brought Hero Hunk 150 (Single Disk). The price was BDT 1,65,000. I already had a fascination for that bike.
Let's move on to the main discussion, this bike was my first bike but I didn't have any trouble because I already learnt how to ride before that. The controlling of the bike was captivating. I fall in love with the muscular look of this bike. For last 2 years, I have traveled 1000+km with out facing any problems. At first I got a mileage of 33-35 but after 5000km, I am having a mileage of 37-40 (City). I roam around a lot in Dhaka and a little outside of Dhaka. In those 1000+km, all I had to change are brake pad and engine oil. I don't prefer go for top speed though I got a top speed of 110km/h with my Hunk. The bike doesn't have good ready pickup but because of the minor vibration, it is suitable for long ride. Though because of the use of 100 section tyre in the rear, the bike skids but after using for some days the controlling can be learned.
The braking system is good to me. Everything depends on the skills of the rider regardless of how well a bike offer braking system. The rider take control anytime with his skills. However, The braking system of Hero Hunk is good and safe. But it would be not good to go for emergency disk brake. The suspension's work is quite good to me. It gives a good feedback in any roads. But I can't but share that because of the tyre, in emergency braking the bike slips. I don't exactly know what's the reason. Perhaps the tyre or the grip of the tyre is not that good. But the bike should be rode with own capability. The switch of the bike looks awesome. Those are good and strong. I get enough light from the headlight at night and don't face any problems at high speed. At high speed it will be safe to regulate low beam as your preference.
The seating position of the bike is good and big compare to other 150cc bikes. Because of the handle bar, it is comfortable to ride. I don't get tired because of that. I can easily ride for a good amount of time. But the looking glasses are not satisfy-able to me. Because the design and quality seems poor to me. However, the LED tail light at the back seems good to me. Because of the comfortable pillion seat, the pillion and the rider don't have to face any problem. Now move on to the engine, though I don't know much about it but the engine overheated at first when I used mineral engine oil. After using synthetic engine oil, the heating issue has solved. Allover, This can be regarded as the best bike in that budget.
There are various kinds of bike which are best for different way. Every company want their bike to be the best. So no bike is bad if take good care of it, it will give you good feedback. I hope I can spend more days with my bike. Pray for me and ride safe.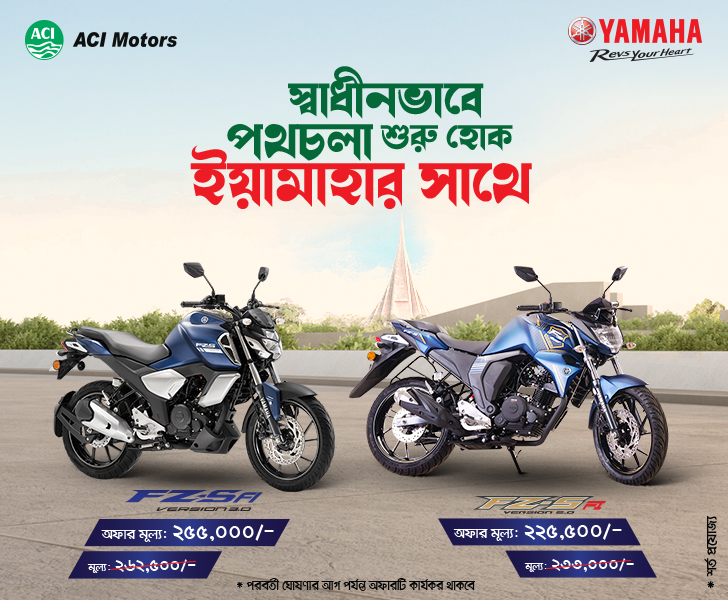 Happy biking and always wear helmet when riding.
(Note- I have shared my thought which maybe not be correct. Pardon me for my mistakes)
Courtesy – Fahim Hossian Topu
This post is also available in:
Bengali